Regor is a brand that has become pretty popular all of a sudden, and since I had heard so much about it, I decided to try it for myself.
Regor Wall Charger Review
I got the Regor's 4 ports 5Amp (25W) USB Wall Charger and if I have to explain this in one word, I would say it was really convenient.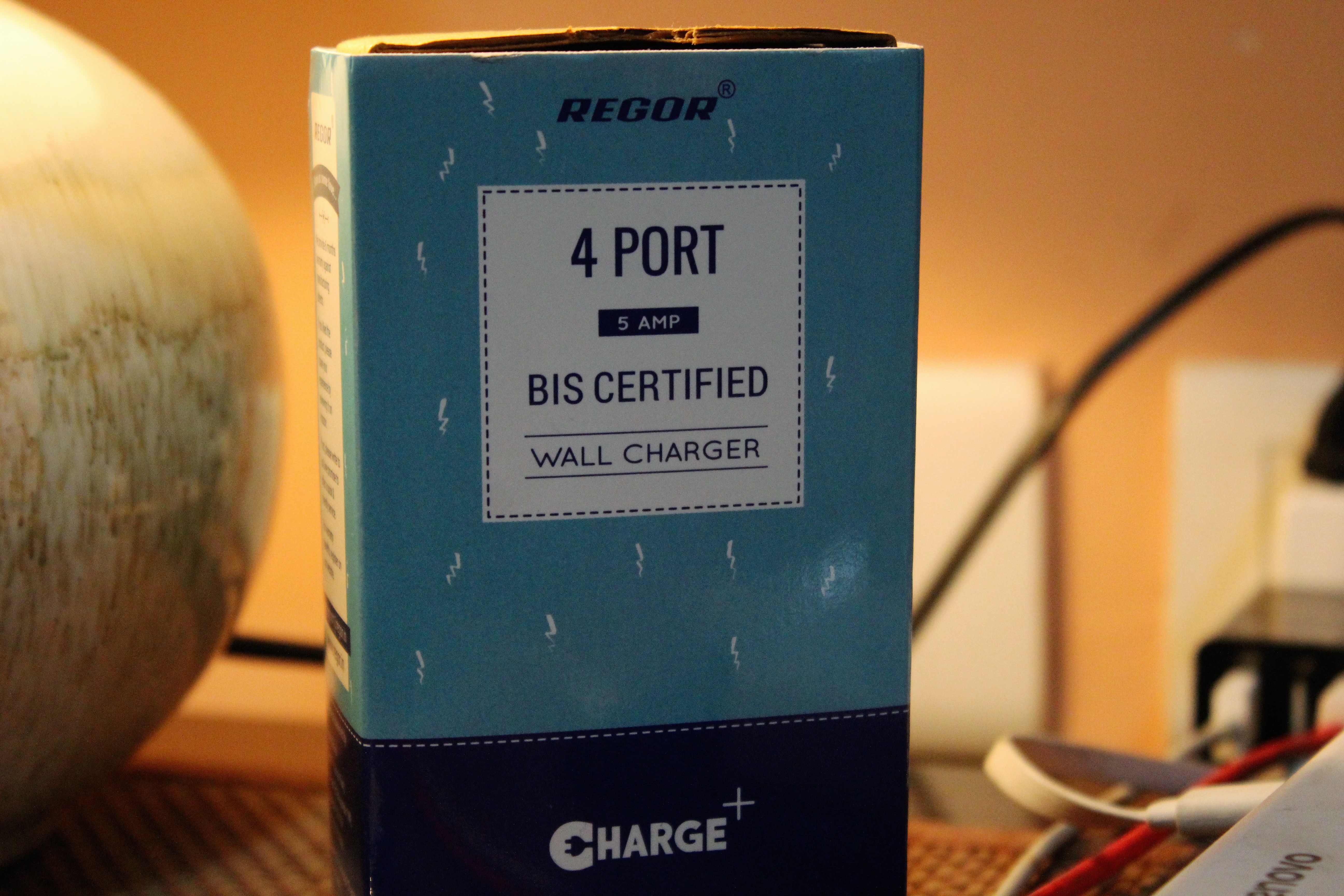 What happens is that people try having multiple devices with them, as carrying a bunch of chargers is pretty hard. To look into this, Regor has come up with its 4 port wall charger and this has helped me in not only reducing my waiting time but also delivering quality charge to all my devices together.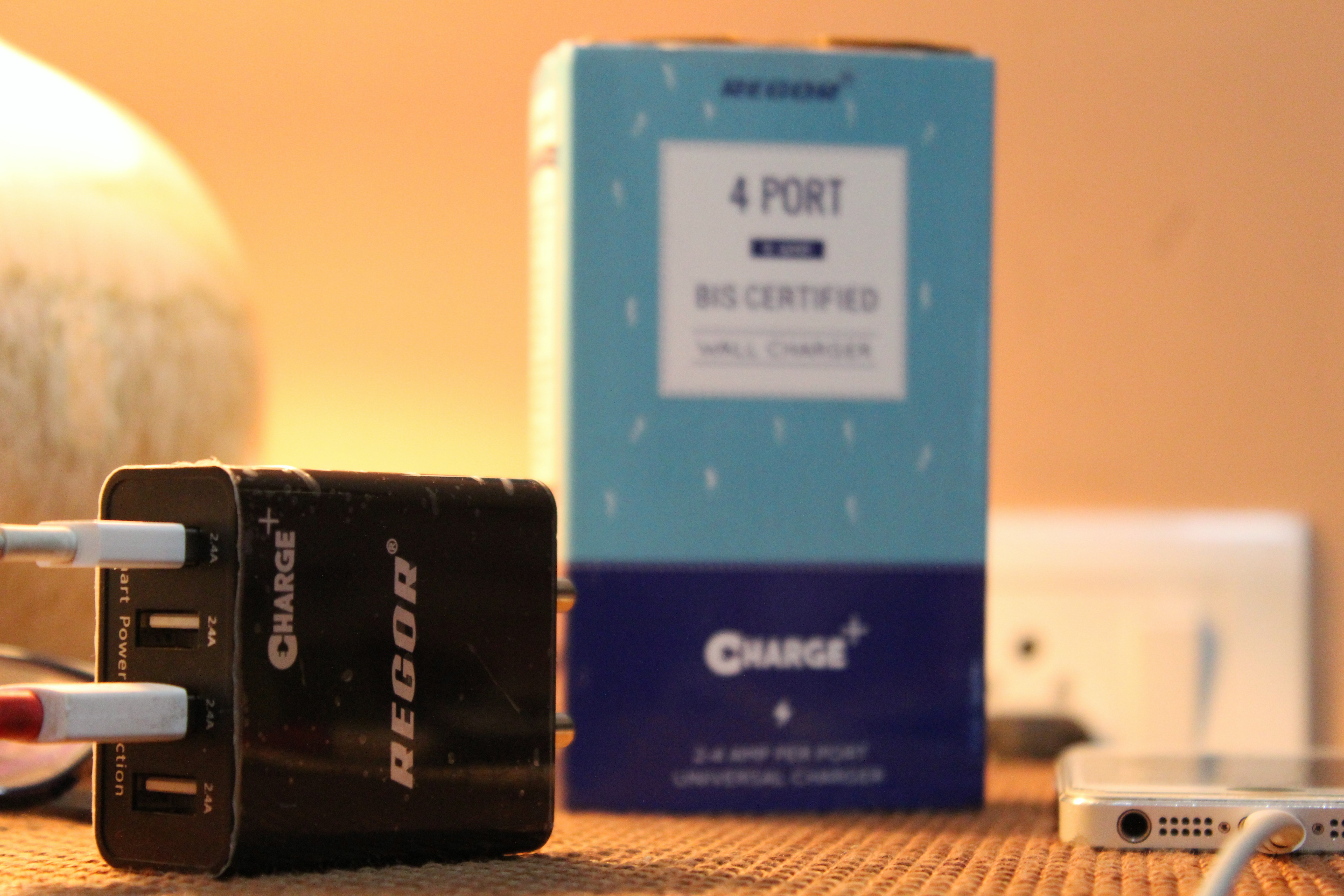 Let's talk about what they offer in the box. There's a USB charger and a USB cable in the box, plus they even have put the paperwork in, in case you need to go about reading the instructions on how to operate it.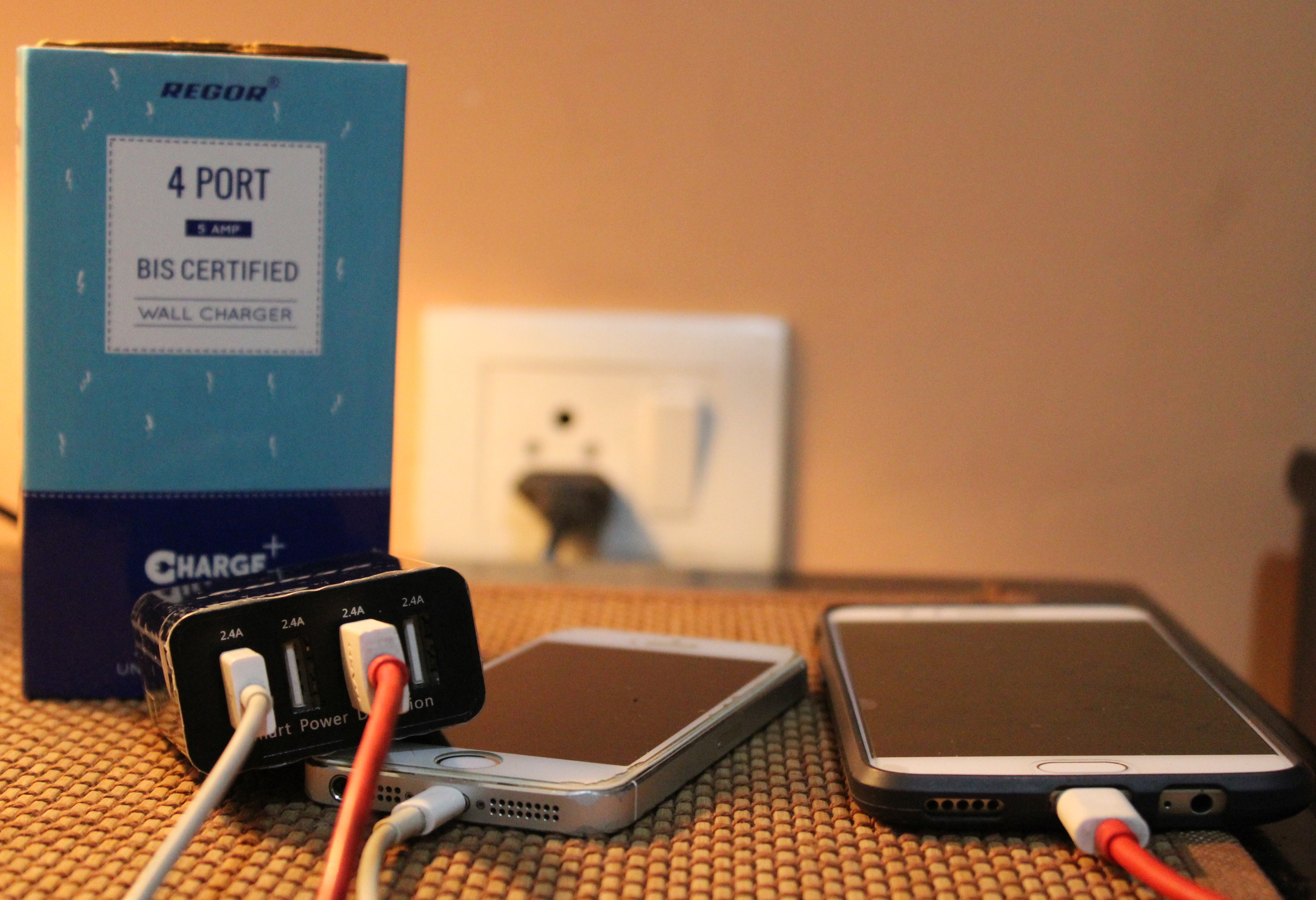 The charger is pretty lightweight as well as compact in size, and due to this amazing feature, it is easy for you to carry it around when you need to travel. This works very well, and since the charger has gone through a lot of safety protections by the brand, it was okay for me to be careless about it. This 4 port charger comes with a 1 year warranty too.
The wall charger is available on Amazon, just in case if you want to buy.
In short – A must have travel gear or should I say family gear for #gadgetlovers from @regordirect
#productreview ➡️ A great option to #charge multiple gadgets at a time with same speed.
Very handy
Solid built
Fast Charging
Budget Friendly
Regor Bluetooth Speaker Review
Now that we've spoken about the wall charger, I'd like to tell you about the other product too that Regor offer which is the Bluetooth Speaker. Talking about the structure, this has a rectangular design and feels pretty solid. The weight is light and it looks pretty compact. It was easy for me to carry it around too but of course you cannot fit it into your pocket. There are 4 buttons on top like the usual speakers, a full USB port, a microSD card slot as well as a 3.5mm audio jack. Apart from that, there also is a strip of rubber on the bottom so that the grip remains good on the surface.'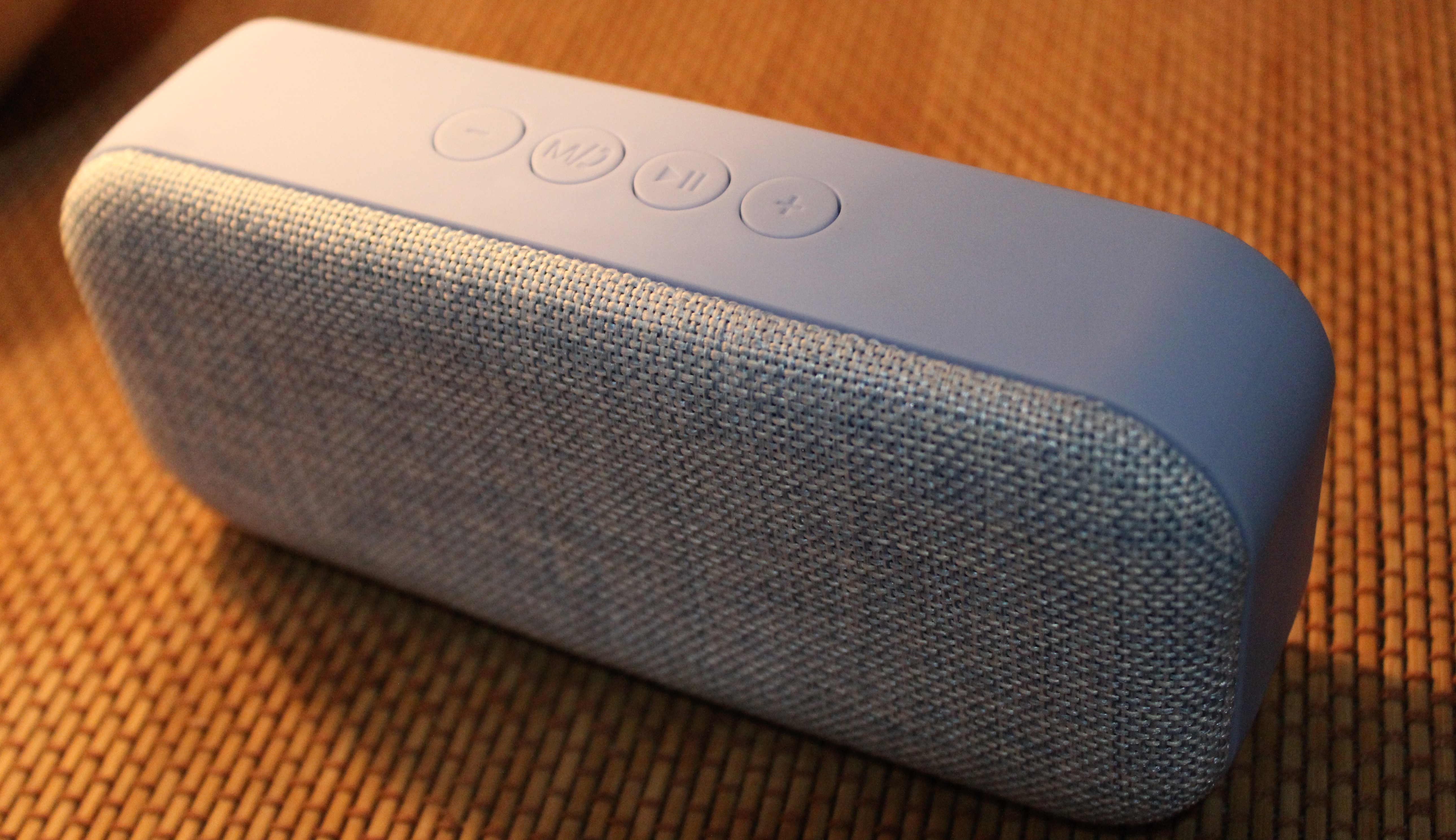 I tried to pair it with my mobile phone, and that process was pretty simple and the usual. There would be a blue colored light before it is connected, and then there would be a voice saying connected. The best part is that Regor also has a microphone which allows you to easily take calls directly on the speaker.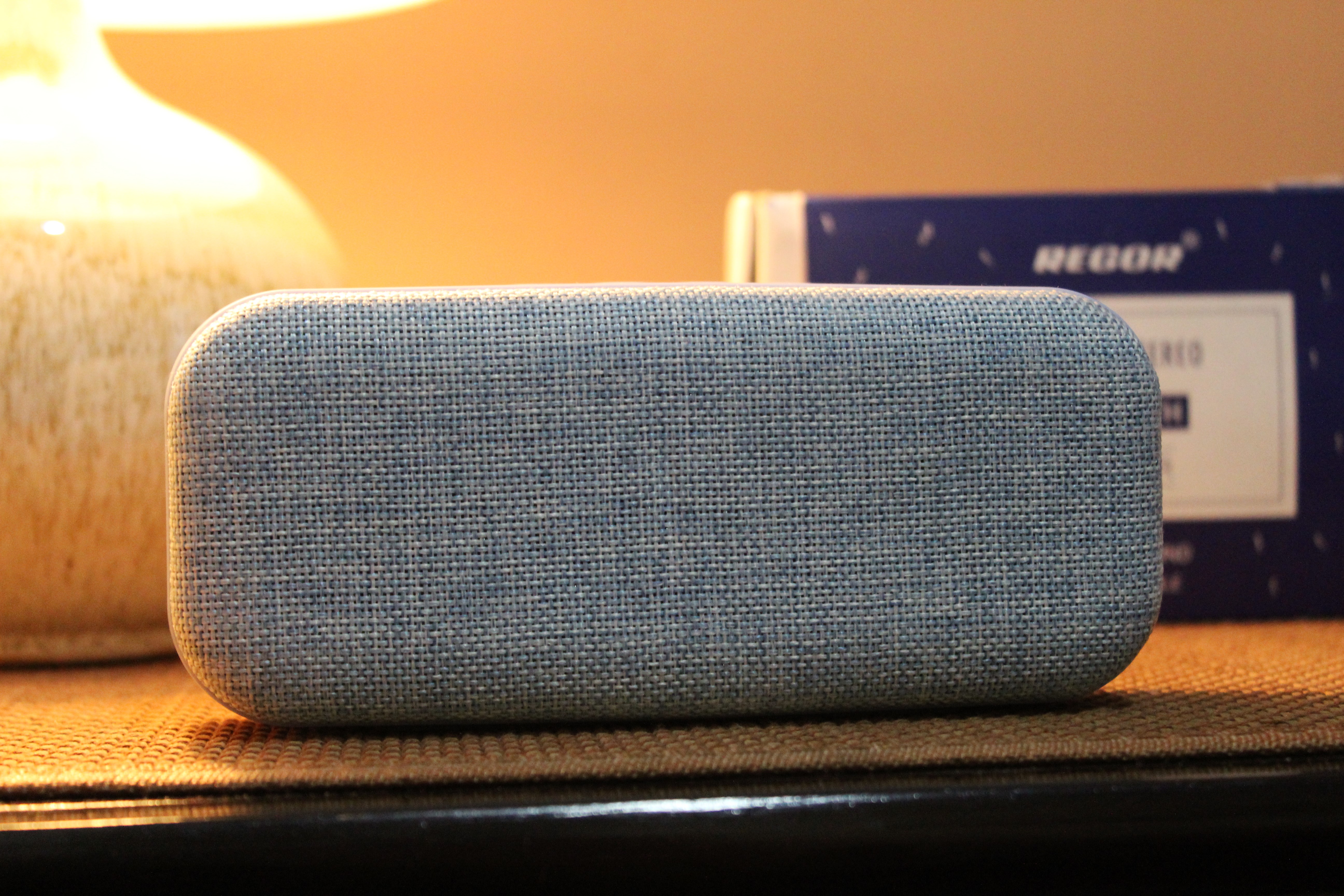 Furthermore, Regor has also added a Microphone that allows you to take calls on the speaker itself. The audio performance is amazing and it can clearly fill up a drawing room. As per the price, this is pretty decent and a tough match with its competitors. The battery works well and can work for about 6 hours at a stretch. At a price of 1199, you can easily purchase this from Amazon and trust us, this not only would work for pretty long but also give you the optimal output too.
Also Read –