With over ten thousand plugins available today, it can be a daunting experience for any newbie blogger to choose one to add to their WordPress blog. There are those that optimize your content for search engine rankings, manage your pictures or images and those that connect you to the social networks.
One of the thing about using WordPress is ease of use of plugins. These additional functions on your blog can act as backup systems or social media icons. They will not only enhance your efficiency and ease of use, but also protect your work. If you are a new blogger, then these 6 plugins are essential on your site.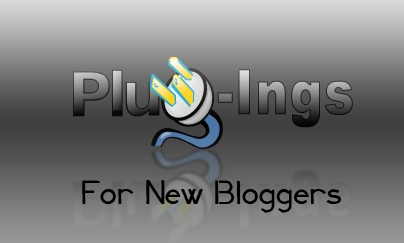 1. Google Analyticator
This is a very important tool that gives you a chance to review all details that touch on traffic. You can integrate Google Analytics in order to track whoever us referring traffic to your site. To become a successful blogger, you need to understand your traffic by seeing what your visitors view the most, the pages they land on and how long they stay on your site and where they go when they are done. Additionally, you get to know what the audience likes and dislike, how to improve your overall strategy, where your visitors come from, their browser type and many other things.
Also Read – 5 Free WordPress Christmas Plugins For Bloggers
2. Use related posts for you visitors
You must have come across a blog post that you read and wanted to learn more about the topic. It is important to use related posts; articles that are always at the bottom of a page or immediately after a content designated "related posts" for your visitors. These posts can be linked textually or with a thumbnail to content within your blog or even content from other websites that can earn you some advertising fees. It is important that you experiment and try as many systems. Each plugin has a different "related content", so experiment and tweak your options to get the most relevant content beneath your posts.
3. Use Social Media Sharing Tools
Social media has tremendously transformed blogging in the last few years. Once you have your compelling content ready, with the best images integrated within, you will need to find a way that your visitors can easily get to read that content and share it with others and you can gain more traffic. Social media has been an integral tool in generating referral traffic, expansion and community building. It is a very crucial tool that plays a very important role in money making. Link your blog to you social media profile and turn your visitors into your followers on the network and generate viral traffic.
4. All-in-one SEO Pack
This is a must have SEO plugin that does not just focus on completing only one aspect, but does a lot of things. If you want to make your posts search engine friendly, then you should install this plugin. It optimizes tags, ensures keyword density and a lot more. Beginners should have an easy installation process. Most of the features in this plugin do not require any actions from the user's side because it automatically does everything. It supports custom type posts and has an in-built API.
5. Reliable Backup Plugins
As a new blogger, you can be hacked down by hackers because you are not familiar with backup and its importance. You need to have a very reliable backup system in place so as not to start from zero again. You are not safe from hackers as an online entrepreneur and your business may go down, or you may face server errors or even worse. A good backup system therefore, will be good for your blog. There are several WordPress backup plugins that are available for free including, Dropbox, BackWPup, WP Backup Complete and Back up WordPress among many others.
Also Read – Top 15 Free WordPress Plugins For A New Blog
6. Find a Spam Remover and Preventer 
After getting used to using WordPress and getting some traffic, you will notice that there is a significant amount of comment spam you receive. It is very crucial that you ensure that spam is properly handled on your blog, and this is where plugins come in handy. There are several plugins available for WordPress that can help in reducing, or better yet, eliminating spam. While you don't need all of them, there are two or three that you may like to help you control spam easily. Some of these plugins include; Akismet that removes spam and Bad Behavior that prevents spam.
Author Bio:Bernard Naylor is an Online Manager for Maxwell Systems. Read his research on "should you invest in Tech IPOs". In his free time he likes blogging about online strategies that are related to SEO, Content, PPC & Lead generation.