12 Best Video Editing Software for YouTube Creators…
Being a YouTuber is not an easy task, rather, it is the most tedious task, and there are simply a lot of things to do. They need a lot of tools and software to come up with just one video for their audience. While shooting the video is half the story, post-production is an even more important part.
The major portion of post-production includes editing the video to make it just perfect for the audience to enjoy. And for that, the YouTube creators definitely need a video editing software that precisely does the job according to their need. To help you with the dilemma of choosing the best one, here is our list of best video editing software that you can use for creating YouTube videos.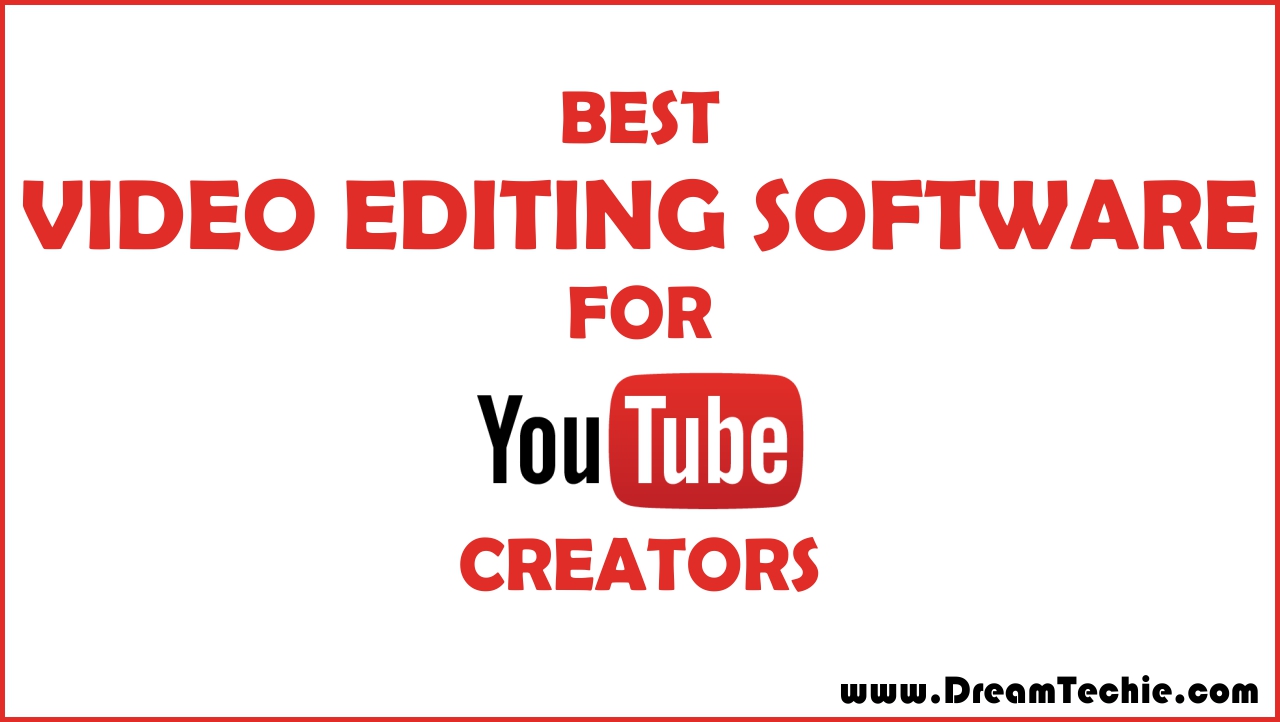 Free Video Editing Software
1. HitFilm Express- Probably the most feature rich video editing software among the free ones is the HitFilm Express. It is available for both Windows and Mac, and comes with pretty neat features to get the job of basic video editing done. You can get the software from here.
2. Windows Movie Maker- Being made by Microsoft, the Windows Movie Maker is exclusive to Windows machines. It is a very basic video editing software with limited features, and is good only for giving few simple touches to your home videos. Click here to get it.
3. iMovie- The Apple software comes free with all new Macs, but costs $14.99 otherwise. It is an extremely easy to use software with tonnes of features to make your videos look better. This is one of the best video editing software for beginner YouTube creators. Get the software from here.
4. LightWorks- Unarguably, LightWorks is one of the most famous free video editing software. Reason? It doesn't at all seem free software considering the number and quality of features it offers, and above all, it works with both Windows and Mac computers. So, what could be better? You can grab it from here.
Best Video Editing Software for Beginners
1. Corel VideoStudio Pro- Corel is not a new name in the software industry, rather, they are the pioneers in all the types of software they make, including VideoStudio Pro. It is one of the most advanced video editing software, yet, it is extremely easy to use, making it perfect for beginners. Click here to get it.
Also Read – Portronics Launches "Muffs XT" – On-ear Bluetooth Headphones
2. Adobe Premiere Elements- If you are upgrading from Windows Movie Maker, then Adobe Premiere Elements could be a perfect choice for you. It is an entry level video editing software from Adobe, and is specially designed for the ease of beginner YouTube creators. It is available for both Windows and Mac, and you can get it here.
3. Camtasia- Another feature rich, yet easy to use video editing software. But, this one offers many additional features. While it can be used on Windows as well as Mac, Camtasia also lets you record your computer screen, which you can easily edit on the software itself. Isn't it cool? Go, grab it from their official website.
4. Pinnacle Studio- Available only for Windows users, it is an entry level video editing software and is the best video editing software for those making YouTube videos. Also, this software costs much less than the other software of similar quality. You can get it from here.
5. AVS Video Editor- Not a fancy software, but is definitely very useful for making YouTube videos. The timeline makes the process easier, and the software offers great value with its huge set of features and options. The AVS Video Editor is available on their official website.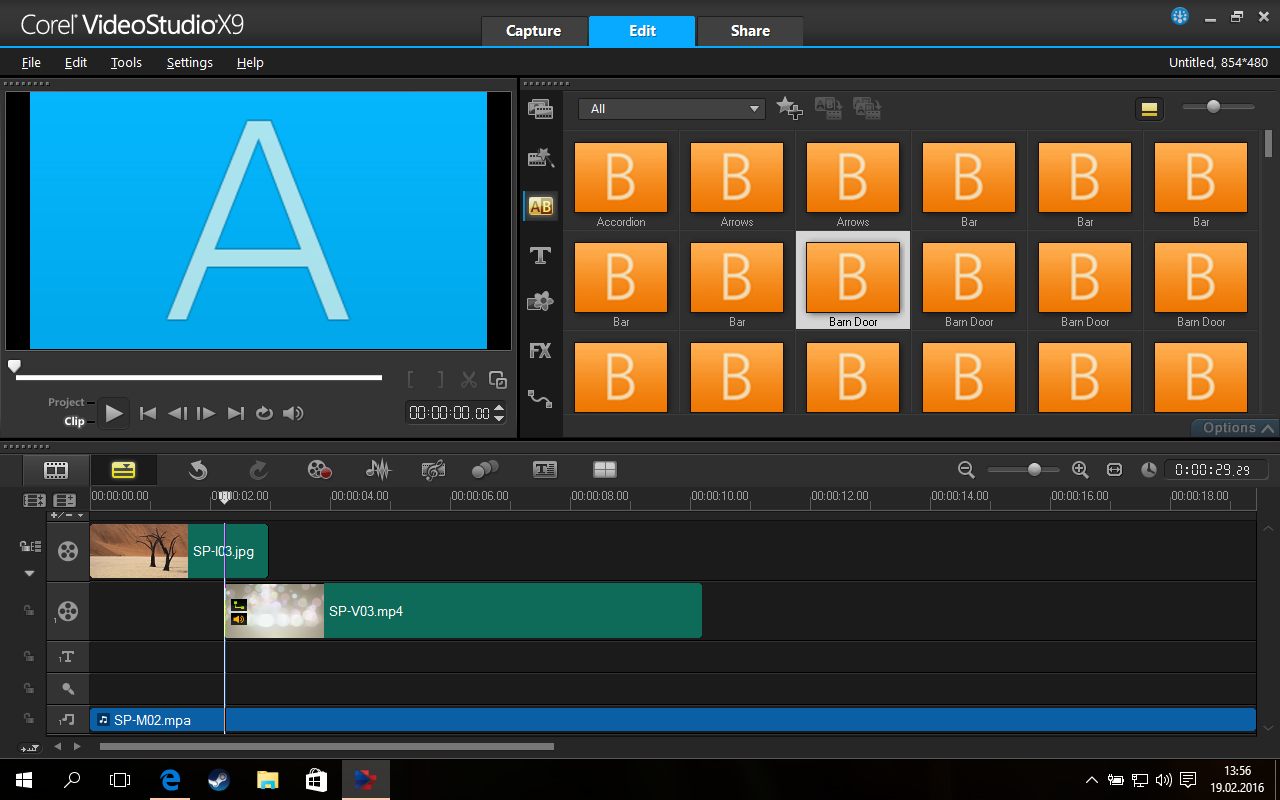 Best Video Editing Software for Professionals
1. Adobe Premiere Pro- No doubt, the Adobe Premiere Pro is the most powerful and the best video editing software for any type of work. It can handle everything you throw at it, including 4K videos, multi camera editing, and what not. It has so many features, that it will be a bit tricky to learn to use it. But then, it is totally worth it. You can grab your copy from here.
2. Final Cut Pro X- An Apple product, and exclusive to Apple computers, Final Cut Pro X has a similar interface to the iMovie discussed above but has many more features to offer. It is quite fast and handles everything with ease, as it is designed specially to work on Mac computers. You can get the software from the Apple store.
Also Read – 10 Must Have Apps for Bloggers
3. Sony Vegas Pro- Sony itself is known as a famous filmmaker, and their video editing software is sure to prove its worth. The high end software with top of the line feature set is perfect for editing videos for YouTube, and even for other content. It is a bit difficult to use for its huge number of features. Go ahead and get it from here, if you want nothing but the best.
More suggestion – Openshot and VSDC Video Editor
Also Read: How to Create the Perfect YouTube Channel: Dos and Don'ts
My tip – Beginners can also use VIP version of VivaVideo Editor app on their android phone.
We are sure you must have found a perfect video editing software for your video projects. Do share your thoughts with us in the comment section below.
Save