If you're a newbie in the world of corporate honchos, make no mistake; they've already got their eyes on you, or on your wrist, to be more precise. It's not easy to turn the heads of white-collared professionals, but if there's one thing that merits their attention –it's a solid wrist watch; one that says you're a man of your worth.
Let me break it down for you. When you walk into a room full of extraordinary gentlemen and women, they need to know you've arrived, and you mean business. And no, we don't mean you shout and stomp about, you simply Cartier your way to boardroom excellence –because when it comes to luxury and sophistication, none does it better than Cartier.
While finding Cartier watches could throw up a flurry of retail options, brands like Ethos Watch Boutiques are fast becoming the go-to choice for buying one.
So here's why you need to invest in a Cartier watch today, because that little accessory around your wrist lets the world know what you're all about –or not about, but let's hope that's not the case:
#1: It tells them you mean business.
Wristwatches have always been synonymous with professionalism.  A Luxury Cartier watch says a lot about you; it gives an insight into your tastes in general and strengthens the belief that you respect your trade and take it seriously.
Here's a model that's sure to win you some appreciative nods:
Ballon Bleu De Cartier W6920075
 An exquisite specimen from Cartier's most premium line is the perfect choice for an ensemble that says you have an eye for detail, towards noteworthy luxury watches and your professionalism, akin! The classical appeal of this Ballon Bleu comes across as a sign of respect for traditions and legacies –a declaration that you hold yours and your company's values in the highest regard.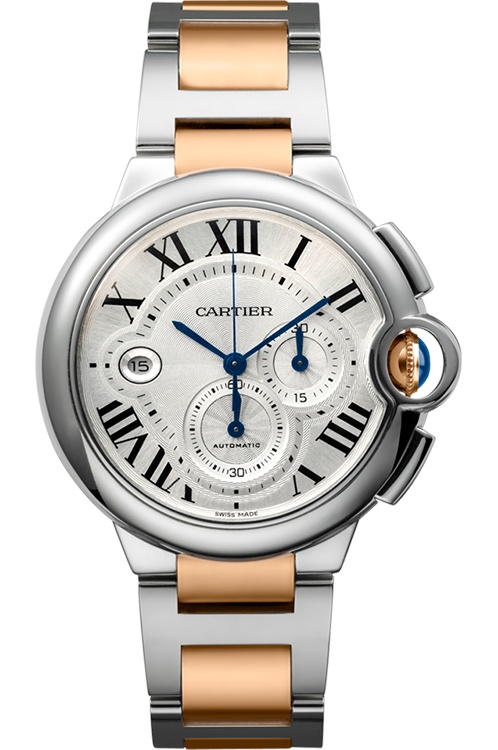 #2: It's a reflection of your ambition.
Luxury watches have since times immemorial been associated with wealth and power. The who's who of the professional world have always sported classic luxe timepieces as a sign of their success. And what's wrong in that? If you're ambitious, then you've got to wear that attitude on your sleeve, or in this case, your wrist –especially in a professional world. And of course, Cartier watches' legacy of fine watchmaking culminates powerfully in a series of bold timepieces to complement your professional ambition. Like they say, if you have got it, show it.
This Cartier luxury watch is the perfect example of zealous ambition:
Ballon Bleu De Cartier W6920001

Call it a little over the top, but little dauntless audacity does no harm! Dream big, do big, I say. Here's a top-of-the-line timepiece that's sure to let everyone know just where you're headed. The gleaming gold bezel encrusted with the classical sapphire cabochon on the right will sit gloriously in your wrist, making you the source of envy, admiration and fear. The ultra-decadent leather strap makes this watch an exceptional asset to your wardrobe. The quintessential accessory for an up-and-coming professional!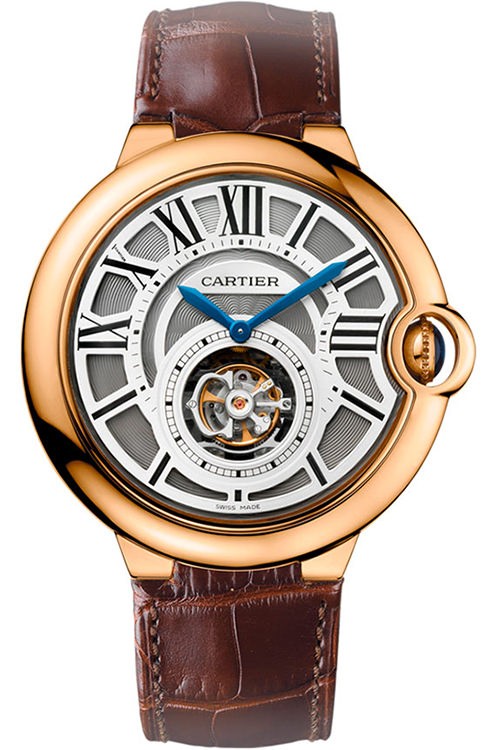 #3: It's a sign of your maturity.
 One look at a Cartier watch on your wrist tells a person you're cultured and refined –striking a sign of maturity. Having been around for over a century, the brand has easily become one of the most prestigious and precious names in watch-making history–so choosing Cartier watches is always a safe bet when you're looking to make a mature statement.
Here's a model that truly encapsulates the essence we're going for: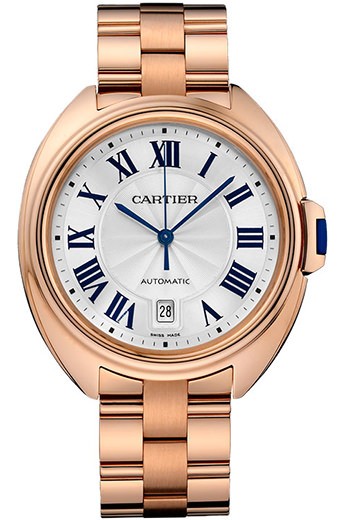 Cle De Cartier WGCL0002
They say old is gold and I'm happy to take that a little too literally. The soft gold hues of this elegant timepiece issue a seasoned sense of maturity. Capturing a timeless elegance, this one's sure to impress the older and wiser lot of the corporate world.
#4: It shows you are confident, reliable and persevering.
 Sporting the right kind of timepiece can bring out the right kind of attitude. A hardy, reliable and classical watch points to your determination and confidence. To make it big in the professional world, confidence is key. It's simple; if you look good, you feel good.
Check out this classic Cartier that will do the trick just right: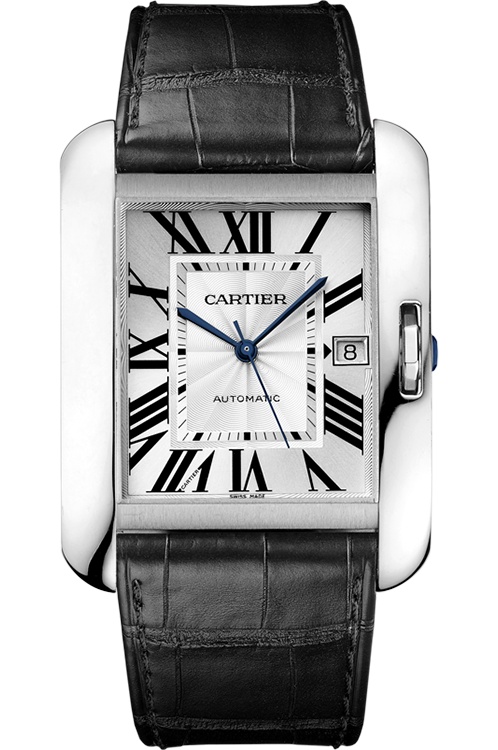 Cartier Tank W5310033

 A favourite among watch aficionados, this masterpiece of a watch is inspired by none other than its namesake –military tanks. The first model was launched as a tribute to the victory of the Allies at the First World War. So if you're driven and confident, here's a timepiece that shows you will emerge victorious, come what may.
This iconic Cartier luxury watch is symbolic of a young professional's grit and perseverance of roughing it out under any circumstances, and coming out stronger (and absolutely stylish, might I add!).
 #5: It shows you value time.

In a world where time is money, a luxe Cartier timepiece strikes just the right tone. Going in for a big, simple and no-nonsense dial is a pretty direct indication of your priorities and values.
Here's a Cartier that nails the value:
Cartier Ronde Louis W6801005

 The large 40mm diameter dial features both Roman and Arabic numerals, and houses a smaller dial that displays seconds –measuring time with absolute precision and accentuating your belief that time is of the essence.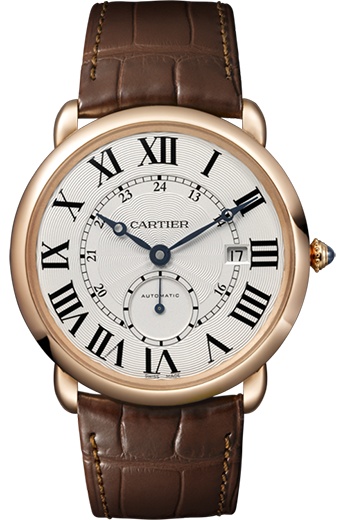 But most importantly, it tells the world you know your luxury watches, because Cartier is a classic choice to make your way into the inner circle. Invest in a classic Cartier watch and ease your way to the top.