We are living in a digital era, wherein the demand for smartphone applications is augmenting at a fast pace. Apple's iOS, Windows, Android, Blackberry etc. are some of the popular smartphones available today. But, among all android is reigning the market. Android smartphones are high in demand these days, and so are their apps.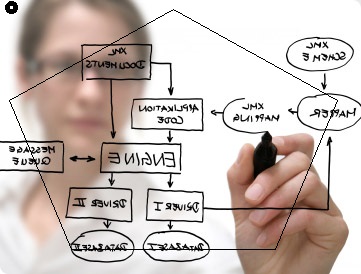 Observing the staggering growth in the demand for android-based applications, every business or organization worldwide, wish to offer newer android apps, in order to capture maximum market share. This is why; they are hiring app development services that assist them in developing innovative apps for the end-users.
Also Read – Three Android Make-up Apps For Women On Their Wedding Days
There are a handful of businesses or companies that want to market apps, but don't have the required expertise and resources to develop the mobile applications on their own. This is another reason that has given rise to the need for hiring application development.
Tips to Hire Android App Developers
So, now as you have decided to hire an android app developer, you must know about certain tactics that helps you figure out, whether the developer you have chosen fits your bill or not. Some of them are listed below:
Open Source Platform 
Android is a true open source platform, and thus you don't need to spend on getting licenses to work on this platform. Furthermore, open source nature of android gives flexibility to developers to build applications, in accordance with their own requirements. Besides, what makes android a hot favorite among users is the customization ability that android offers them, thereby allowing them to customize their phones as per their requirements.
Therefore, it is imperative that your android developer possesses a good-know about the android open source system. He or she must be aware of the open source libraries that are available. Moreover, it will be even better if they are a part of some open source android project. This is because developers working on such projects, in general, develop good understanding of working on android platform.
Choose an Experienced Developer
 Android app development is a not an easy process, thus choosing any amateur individual isn't a good choice. Rather you must go for individuals having sound experience in the app development process. Besides, they are usually well-equipped with tools that enables them to detect and fix any kind of bugs, which might occur during the testing phase.
Versatility:
Today the market is crowded with diverse range of applications that are being developed. Hence, prior to choosing any individual make sure that he or she holds the competency to develop all kind of applications. Simply put, look for the ones who are versatile, since they can build diverse applications as per your business requirements.
Listen What Other's Have to Say
Before making your final call to hire an android developer, it is crucial to know whether he or she is worth the investment. Today web world is crammed with fake developers that vouch for providing you with highly creative and innovative apps. Thus, be wary about such fake service providers.
Also Read – How Smartphone Apps Can Benefit Your Business?
The best way to find a reliable and trustworthy developer is to search for what others are saying about them. Today, you can read plenty of reviews posted on the Internet by people, sharing their experiences about the services they were being offered.
Need to Outsource Android App Development
Seeing the immense growth in android application development, the hiring cost of android app programmers and developers has reached an all-time high. But, you mustn't worry, since outsourcing is offering highly affordable hiring schemes. Nowadays, you can find an astounding number of offshore software companies offering scalable, custom application development services at economical process.
What's more? Hiring an android app developer by outsourcing companies bequeaths you with the benefit to take up services on hourly basis. Either you can pick up a part-time or a full-time developer as per your own requirements.
Author Bio – Lucie Kruger is a blogger and provides concrete information about Android Apps Development and latest technology trends. She is currently working as a Senior Content Writer with Mobiers Ltd. A leading Mobile App Development Company, which provides Mobile Apps Development Services. Follow her on Facebook, Google Plus and Twitter.