If you are into internet marketing business, you must have known or at least heard about GetResponse and MailChimp. Well, in case you don't know, let me tell you that they both are internet marketing tools used to send newsletters and autoresponders to your email subscribers. While choosing an email marketing tool, most people get confused on what to choose. To make their mind clear, we are comparing two of the most-known email marketing tools — GetResponse and MailChimp. In the comparison we will look into their pricing, features and performance.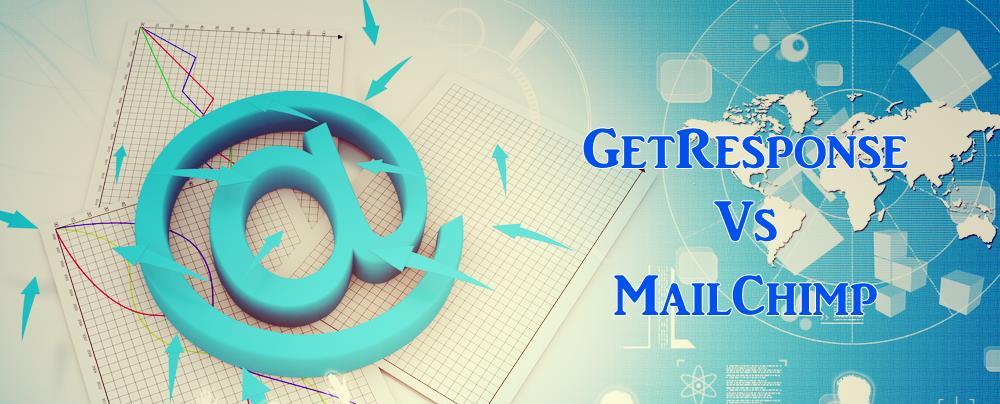 A Quick Overview – Well GetResponse and MailChimp are the tools that enables you to:
1. Import and host mailing list.
2. Capture data by using website signup forms.
3. Designs HTML email newsletters that include photos, videos, graphics, branding or etc. And you can send it to your subscribers.
4. Send emails to your subscribers after specific interval of time.
5. Helps you to observe statistics i.e. number of people reading or clicking your emails.

Pricing – If MailChimp is hosting 2500 subscribers, it will charge you $30. Similarly if you are hosting 5000 subscribers with MailChimp, it will cost you $50 and and $75 for hosting 10,000 subscribers.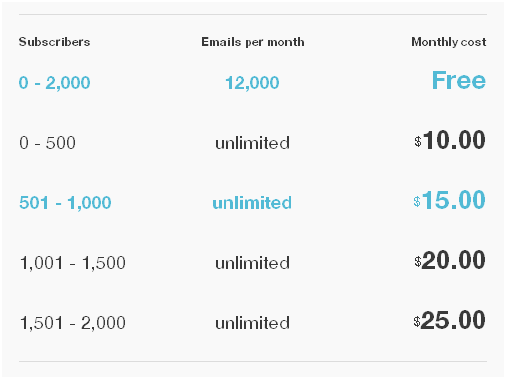 Comparatively, the price of GetResponse is $25, $35 and $65 for 2500, 5000 and 10,000 subscribers respectively.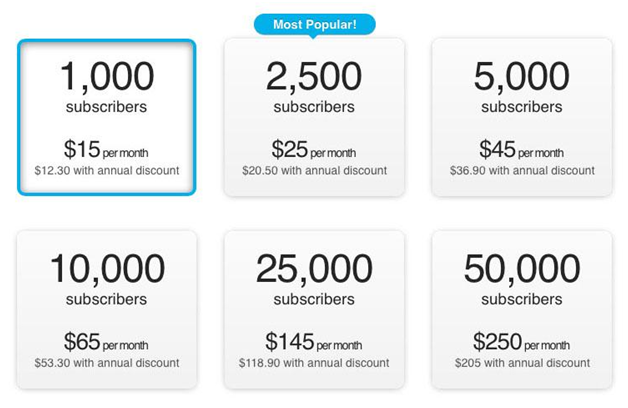 Hence GetResponse is the cheaper option as compared to MailChimp. But there is an important thing about MailChimp and you can consider it a plus point of MailChimp is that it offers you a free plan. It enables you to send upto 1200 emails to 2000 subscribers for free. Well this is quite generous and also useful for many users. So If you have a low budget and a few subscribers, you should go with MailChimp's free plan. And if you are having big email list, the best option for you will be GetResponse.

Templates – It is a bit difficult to choose a winner when it comes to templates. Both GetResponse and MailChimp offers variety of templates and you can also go out of the box. According to my point of view, templates of both GetResponse and MailChimp are just okay but not outstanding. But if you are happy with the template design you can whip it into a shape. Moreover you're not supposed to only use the provided templates. You can also use your HTML code to design your own templates on both GetResponse and MailChimp.
Here are some templates from MailChimp to give you an idea: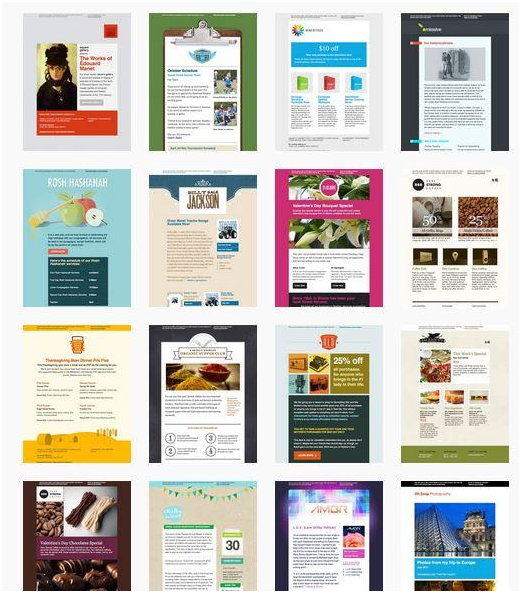 And here are some templates design by GetResponse: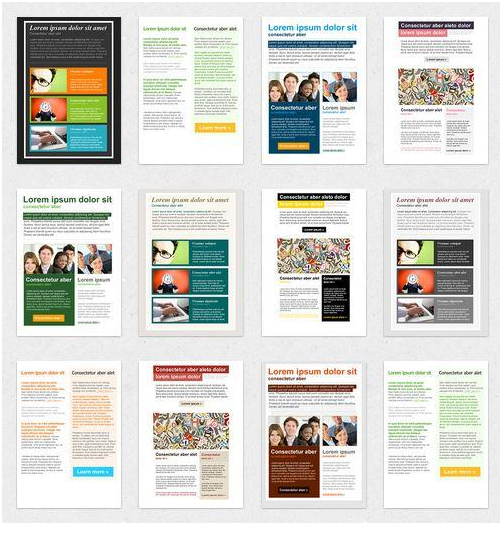 Mobile Friendly Emails – Both email marketing tools enable you to generate mobile friendly emails. The advantage of mobile friendly emails is that it helps you to send emails with perfect layout to any device including mobiles and tablets.
But there is one reason that makes GetResponse a better platform in this battle. And the reason is that GetResponse enables you to create your own mobile emails by using 'drag and drop' option. In addition to this you can also preview the mobile version before sending it to the subscribers. You can also preview mobile emails on MailChimp but not in a real time.

Editing Email Designs – Both GetResponse and MailChimp allow you to edit your emails using by drag and drop option. You can edit the text and images according to your preferences by resetting your HTML code. When it comes to editing, MailChimp is better than GetResponse. MailChimp is better option for dragging and dropping whereas GetResponse is finicky and fussy.
Split Testing – Split testing is a very important feature in Email marketing. In Split testing you usually check different kind of subject header on sample data. For example 10% of the total subscribers. The purpose of split testing is to find out best performing subject header. Here best performing means the subject header that generates more and quick clicks. Below is a screenshot of A/B testing in GetResponse.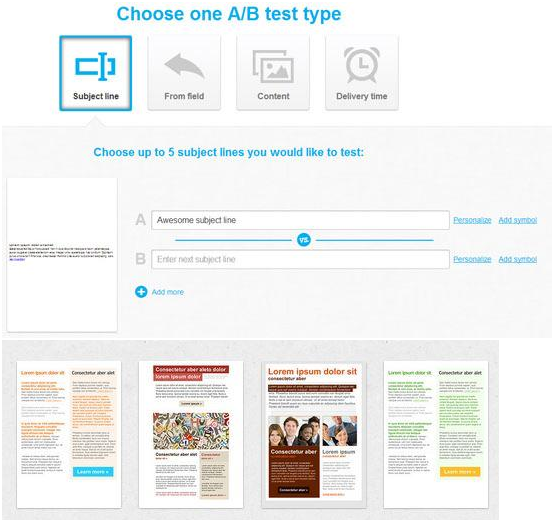 GetResponse is Clearly a Winner when we talk about split testing. GetResponse enables you to check 5 different versions of emails. As compared to it, MailChimp only offers 2 versions of emails.

Translation – Translation is another important feature in email marketing. Users usually wish to see their confirmation emails and thank you pages in in their own language. Well! Mailchimp is on the top when we talk about translation.
Conclusion – Both GetResponse and MailChimp have their own features. But when we are supposed to select a winner from the two, I would choose GetResponse over MailChimp. Following are the reasons why I recommend GetResponse:
1. GetResponse is cheaper than MailChimp.
2. Split testing of GetResponse is way better than MailChimp.
3. The autoresponder of GetResponse offers more functionality as compared to MailChimp.
4. GetResponse is more flexible. It enables you to create variety of forms and types.
5. GetResponse offers you a trial version of 30 days for free, without any credit card details in advance.
6. It has wide range of images and you can attach them into your emails or opt-in forms.
7. Mobile friendly emails generated by GetResponse are better than MailChimp.
8. Well! GetResponse also offers you the feature of landing page creator.