Well, Apple seems to have outcaste others yet again with it's all new iPhone 6s that is packed with many fresh features to make every iPhone user's life more easier. Here are 6 features that I think makes the iPhone 6s one of the best Apple product till date.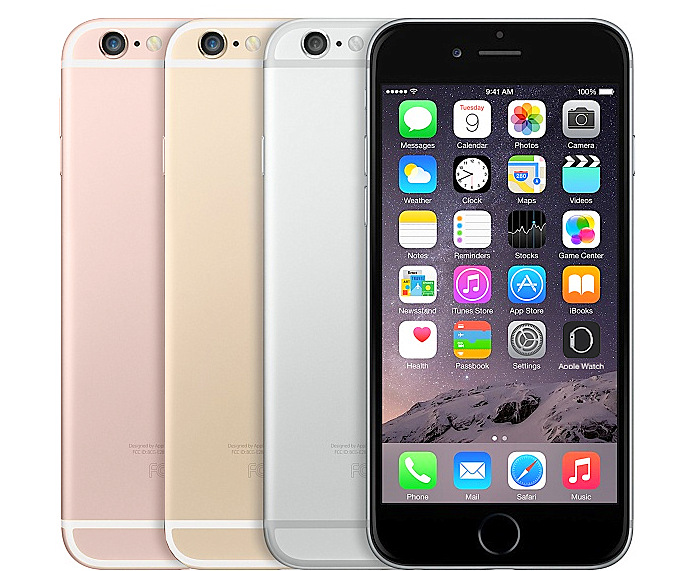 A 12 MP camera
A 12 MP camera is certainly not something to say loud about, but for Apple fans things have got quite improved with iPhone 6s especially the camera features. The new iPhone 6s comes up with 12 MP camera and as company claims, 6s has got one of the best smartphone camera till date.
Along with camera, there are other features like 4k video recording and Live Photos where your phone automatically creates animated photos. Moreover, with the new iPhone 6s, you don't need to worry about pictures going blur after being cropped and resized.
Do read – All you need to know about Apple's upcoming iPhone 7
 3D touch
3D touch in iPhone 6s is more like Force Touch as it detects the force and acts accordingly. There are basically two functions namely – 'Peek' and 'Pop'. By pressing lightly, 'Peek' will let you through something very briefly while pressing harder, 'Pop' will show up a whole new menu.
On home screen, 3D touch will help you to go to directly any part of the app when you press on the icon of particular app. For instance, tapping on the Instagram icon on iPhone 6s, you will given options to post a photo or video, see your activity or initiate search.
However, for all the third party apps that don't support any kind of shortcuts, you will have to content yourself with 'nothing'.

Must Check – How to use Apple 3D Touch Technology in your iPhone 6S or iPhone 6S Plus? Tips & Tricks
Live Photos
Well, many of HTC and Nokia Lumia users might have already used these features in their phones. The new iPhone 6s automatically records around 1.5 seconds of video right before and after you take the picture. This little animated picture you can visualize in the camera roll itself.
Apple can certainly make this 'not so unique' feature more attractive with its better functionality and implementation.
Do Read – Kim Kardashian's iPhone Selfie Secret – LuMee Case
All new A9 processor
As Apple claims, the A9 processor in iPhone 6s will be 70 percent faster than its predecessor and 90 percent faster in terms of graphic performance than the A8 chip. That means, you will now be able to surf and navigate between apps and do multitasking quite faster than before. And that's not enough, Apple has also included its M9 processor that will allow the iPhone 6s to stay on all the time without draining lot of battery power.
Do check – 12 Best Video Editing Software for YouTube Creators
Wi-Fi offloading
This feature may not be useful for everyone because the iPhone 6s can automatically sense a weak Wi-Fi signal and hence without any delay it will switch over to your data connection instead so that you don't get interrupted between YouTube videos and online audio streaming.
So, you better get your Wi-Fi in place or get yourself unlimited data plan.
Some Other Highlights
Voice assistance without cable charger and much faster Wi-Fi.
The good news is that, unlike previous models of iPhone, 'Siri' does not need to be connected to a USB charging cable to activate voice assistance now. With iPhone 6s, Apple allows you to talk to your phone even when it's not charging. But hey, don't forget to activate this feature in the settings.
As Apple claims, that iPhone 6s can connect at up to 866 Mbps with the help of MIMO support.
Share you love for this amazing gadget, below we have comment section for you.
Also Check –
Steps To Delete Facebook Account Permanently
How to Stay Safe on Torrenting Sites
Moto G4 Plus Hands-On Review