Finally, Panasonic launched its most awaited phone which is the elegance of the next generation. With such a sophisticated tagline, the Panasonic Eluga Arc smartphone is definitely the next must-have smartphone. The phone's amazing feature and an awesome price are going to make you grab the phone from the nearest store.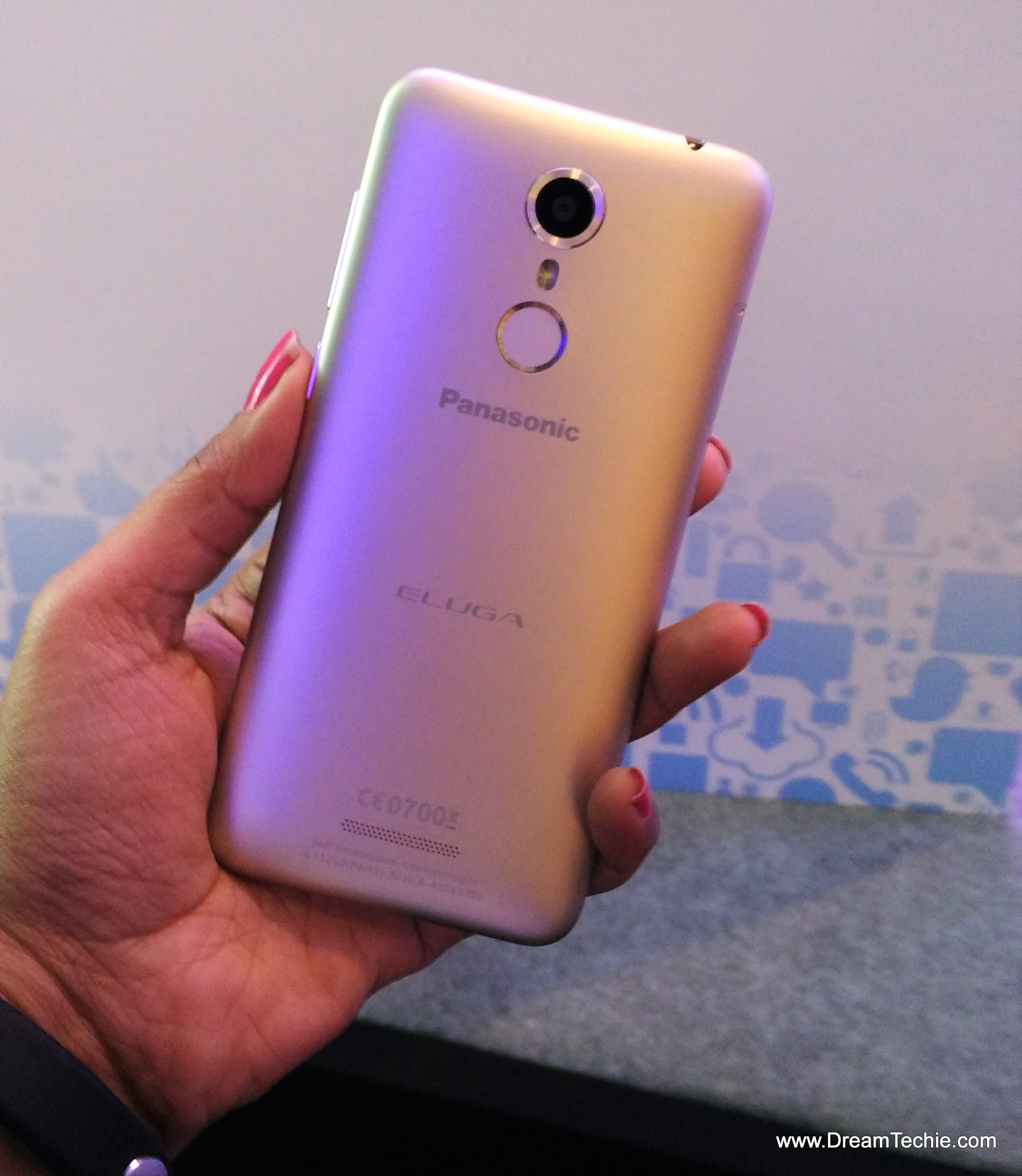 The new Panasonic Eluga Arc smartphone which was launched in the first week of April 2016, is the company's first 2.5D curved display and comes at a price of Rs. 12, 490.
Appealing? But before we give you detail features of Panasonic Eluga Arc we would love to share you about the super cool brand Panasonic.
Panasonic is a Japanese electronics company which was founded by Konosuke Matsushita in the year 1918 and the company was initially named as Matsushita Electric Industrial Co. Ltd. Slowly in time the company became the biggest multinational electronics billion dollar company selling a wide range of electronics products from televisions, electronic gadgets, home appliances, automotive systems, avionics and much more. And maybe that's why Panasonic stands tall on its tagline- 'A better life, a better world'.
Panasonic Eluga Arc Features to look at

Now giving you a complete detail about the new Panasonic Eluga Arc, it has a touchscreen, HD display of 4.7 inches with a resolution of 1280X720 pixels and has a fingerprint sensor which you can use for privacy purpose. Moving on to the processor, the new Android 5.1 Lollipop (powered by Fit Home UI) smartphone has  1.2 GHz quad-core Qualcomm Snapdragon 410 processor with a 2GB RAM and has 16GB internal storage and 32GB expandable memory.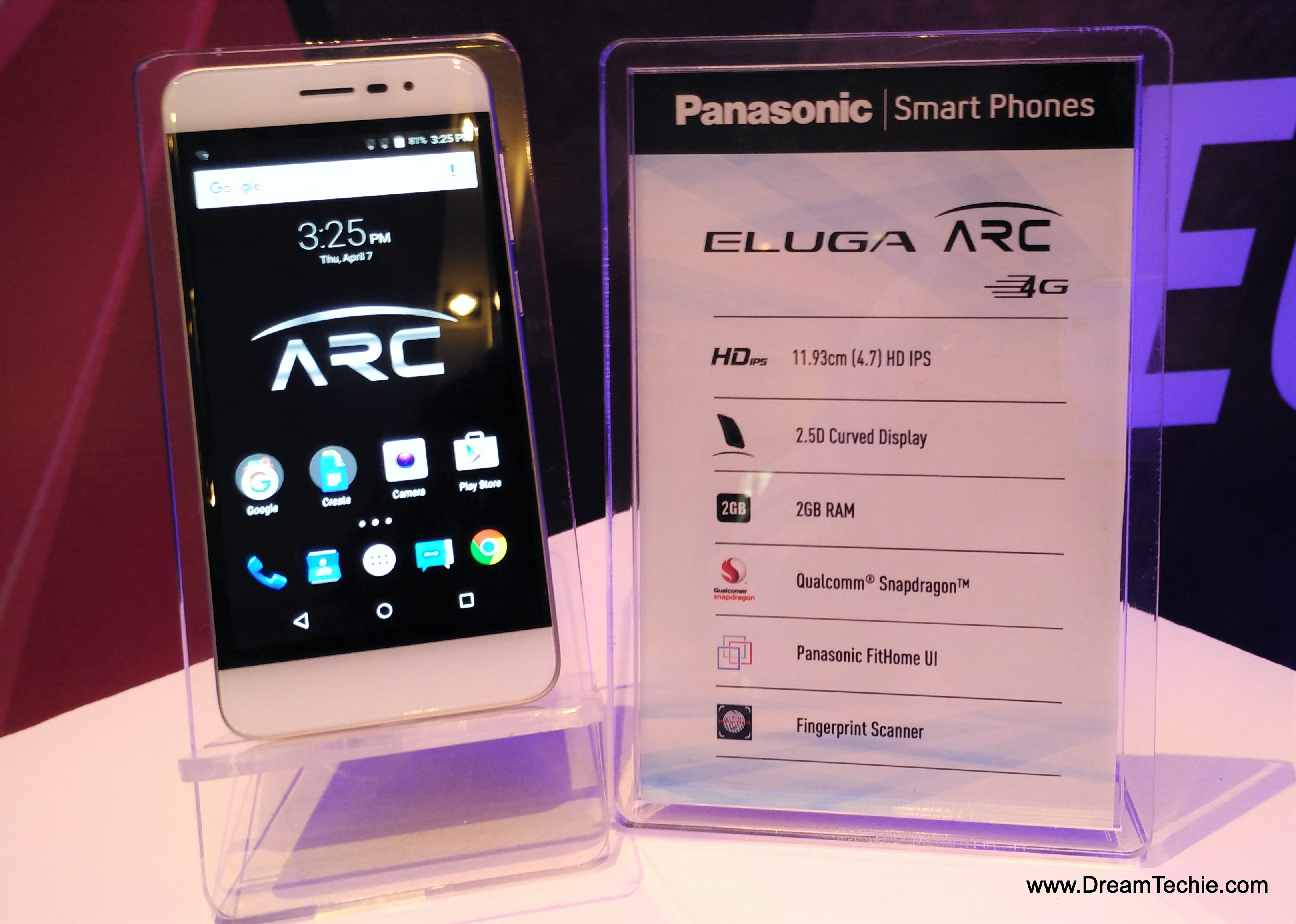 It has a removable battery of 1800mAh power and can be charged 75% faster with Qualcomm Quick Charge technology. The smartphone has something for the photo lovers too, it is powered with 8-megapixel rear camera and happy news for the selfie lovers the front camera is 5 megapixel.
It even has a dual SIM slot (micro-SIM) and as Panasonic is leading electronics manufacturers, they have taken care of best call quality by adding a feature of 4G LTE and voice over LTE (VoLTE) which is applicable for only one SIM. Does everything seem fascinating? Then we share with you another amazing feature of the Eluga Arc smartphone.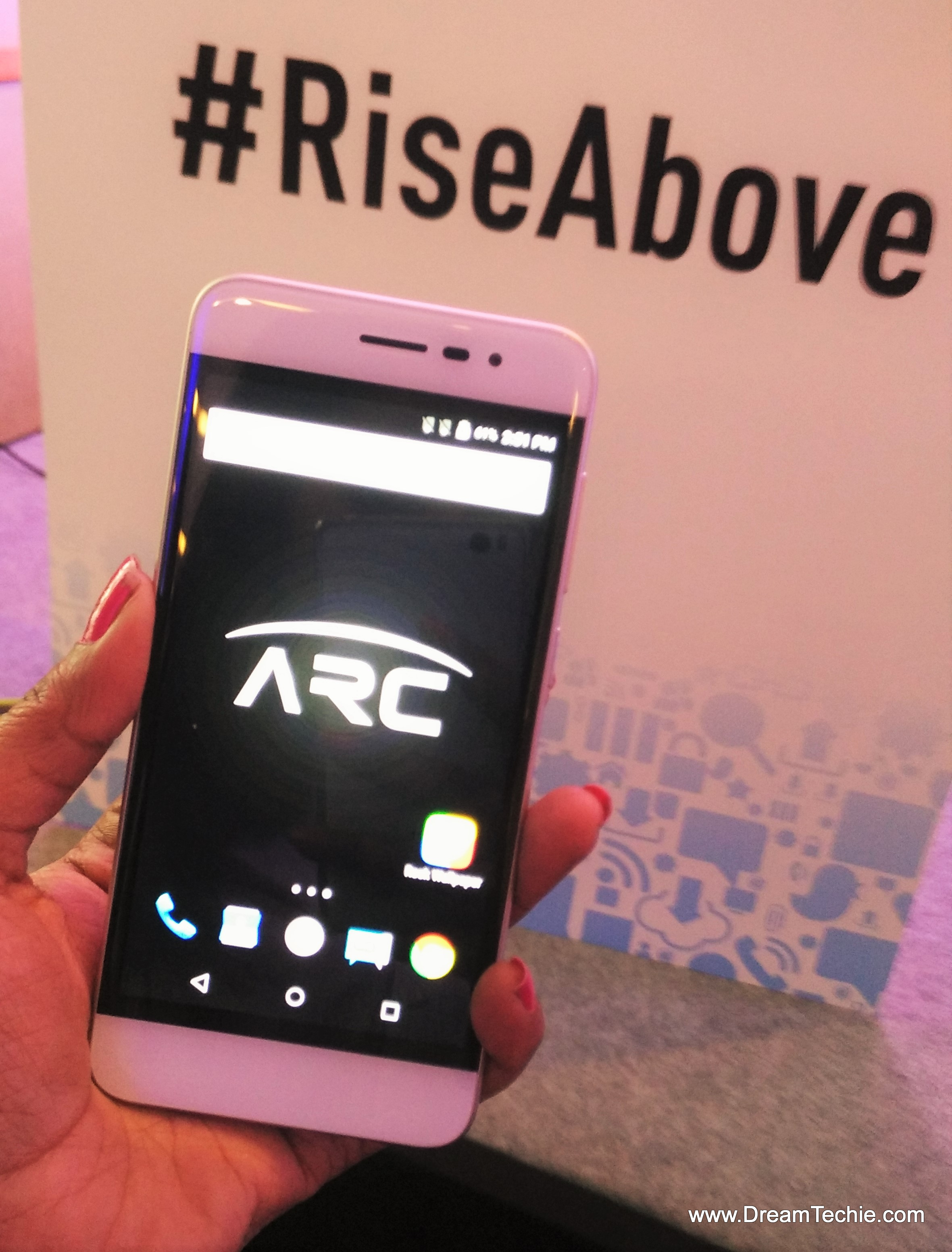 The phone boasts the latest technology with sensors such as proximity sensor, accelerometer, gyroscope and an ambient light sensor. The unique feature is that the phone has an inbuilt IR sensor that can operate automated home appliances such as TV, AC, and others.
From fingerprint sensor for the confidential purpose, IR sensor to control smart home appliances to excellent battery, amazing call quality, sleek design the phone is filled with awesomeness and the best thing is the cool price- all the good things packed in one phone and just for Rs. 12490.
At launch event in Delhi, Pankaj Rana, Business Head, Mobility Division, Panasonic India, said, "For smartphone users, a major concern is the confidentiality and security of the highly volatile data, with cloud storage usage growing rapidly across segments. This control-sensitive device, which achieves complex tasks with a single fingerprint is personalized for the user and protects the smartphone investment. Our first curved display device in the 4G/LTE series, the Arc is rich in technology innovation, including an inbuilt sensor to operate home automated appliances."
We definitely recommend this phone to all Panasonic lovers who are looking out for a new lightweight handy  smartphone. We bet you wouldn't get such a cool features at this coolest price. What's the wait?
Go rush to the Panasonic showrooms to check this amazing gadget Eluga Arc smartphone. And do thumbs up to this read and share this one social media.