Japanese tech-giant Toshiba gave India their pre-Christmas gift in the form of two very convenient, cost-efficient and compact printers – e-STUDIO2802A and e-STUDIO2802AM. Toshiba which currently holds 6 percent market share in India is looking forward to double their market shares in upcoming years. "By launching such innovative products, we want to obtain 15% market share in India market by 2017" said Mr. Isao Sugehara, Chief Marketing Executive of Toshiba TEC Corporation on the launch of new multi function printers.
The multi function printers that enable A3 output print with the help of built in stack feed bypass will be priced around Rs. 35,000 onwards. The company currently has 27 models for its customers to choose from which includes 11 color and 26 monochrome multi function printers.
"The sister models of e-STUDIO2802AM series, the unrivalled e-STUDIO 2303A, e-STUDIO2309A, and e-STUDIO2809A (e-STUDIO2809A series) are also unveiled in India. These new models of remarkable monochrome MFPs from Toshiba will certainly bring great joy to many SMEs in India" said Mr. Isao Sugehara.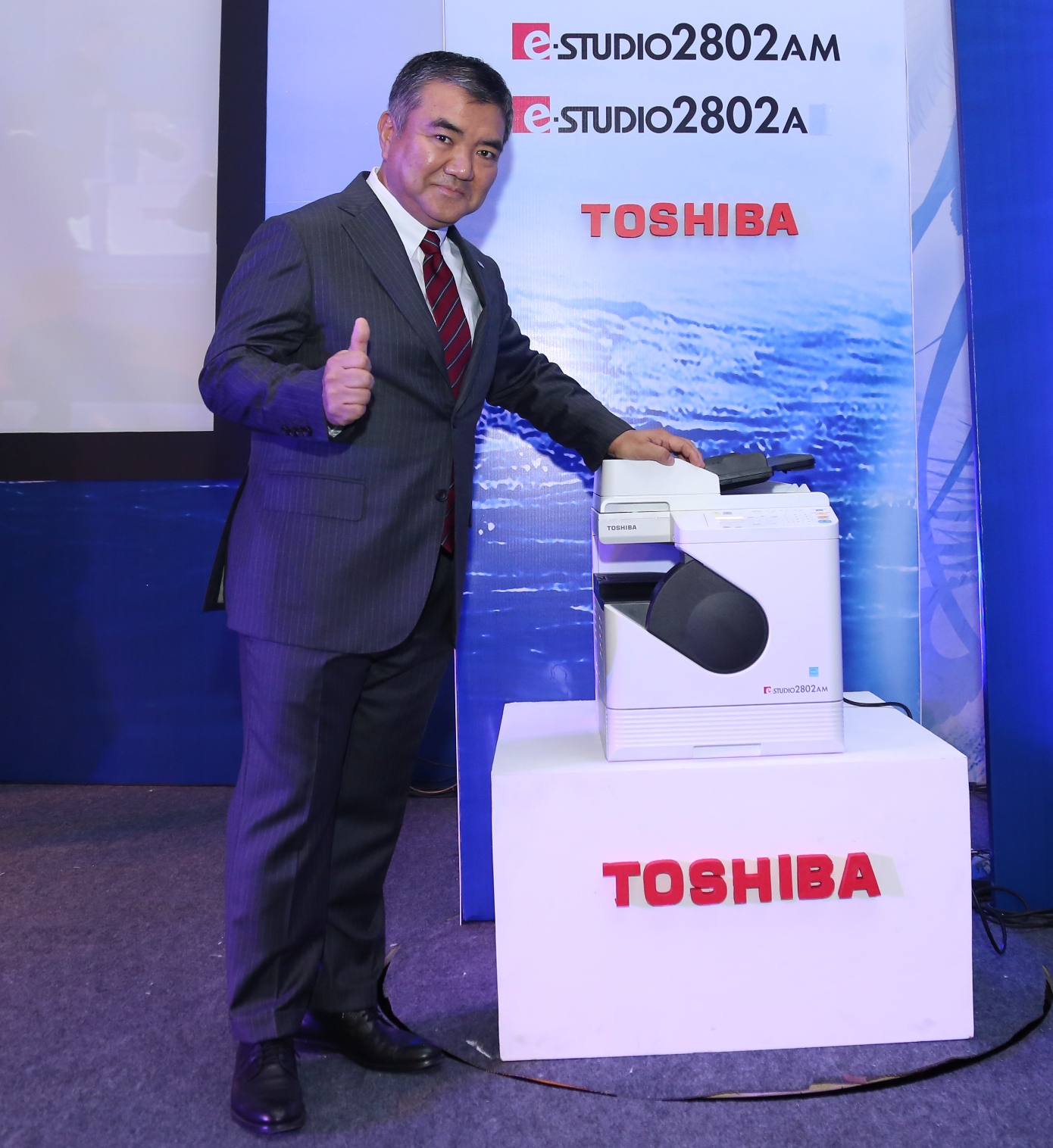 Major features of e-STUDIO2802AM series / e-STUDIO2809A series –
• A4 Size A3 Capable MFP
• Print & Copy Speed: 28ppm/ 23-28ppm
• Colour Scan Speed: Up to 25spm
• FCOT (A4): 6.4 sec.
• Power Consumption: 1.4kW (220-240V)
• Printer driver: Windows, Mac, Linux
The two of the very promising features that make the new printers worth a buy are – Small size and less power consumption.
The small size of eSTUDIO2802AM series makes it possible to accommodate easily in compact spaces. Moreover, its energy saving features makes it ideal buy for lower running costs. These printers are perfect for SMEs because of their multi functional build.
Stay tuned for more technology news and don't miss to like us on Facebook – https://www.facebook.com/DreamTechie