YouTube has been a giant social media nowadays. And it has become the largest video portal. Every day YouTube generates billions of views and people watch hundreds of millions of hours on YouTube. That's really amazing, isn't it? Well, YouTube allows you to share any kind of videos. You can share what skill you get creating videos. And as you are a musician you are mostly welcome in this platform.
Now, as you are thinking to start, you may have so many questions on how should you start? Or how you will get success? So I am here to help you.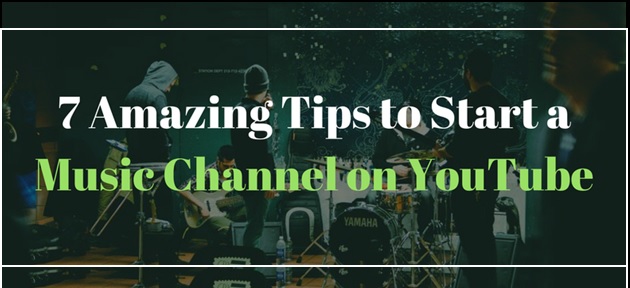 Here you will find some fantastic tips to Start a Music Channel on YouTube –
Customize Your Channel
Before you upload any video or do anything, you have to customize your channel and give it a great look. Let's see the customizing process step by step.
Add a channel icon. Creat a unique and wonderful picture with care and add it as your channel icon.
Creat an amazing channel art which will show your channel name and some important information about you.
Creat a transparent image with your brand name and add it as your brand icon. You can do it going to branding option. Viewers will see this icon at the right bottom corner of a video.
Add a channel trailer. The trailer should be exciting. This short video will describe your whole channel so make it worth.
Add channel description, describe your channel that what people will get in this channel.
Add some music related well-researched tags to your channel. It will help people to find your channel on YouTube search engine.
Follow these steps and customize your channel so that it looks clear and beautiful. As your channel is all about music, make sure all the customizations are related to music. When a new viewer comes to your channel, he will be impressed and would like to come again if your channel looks great.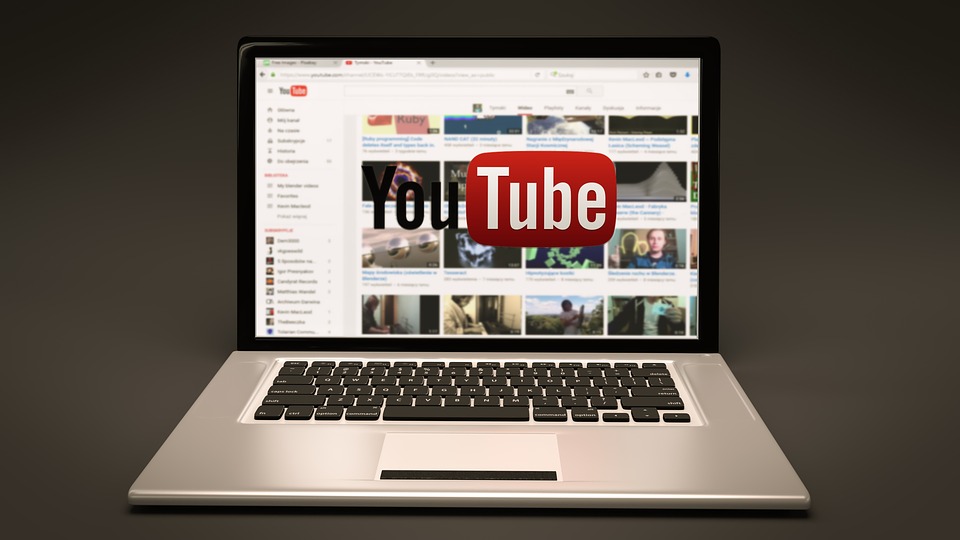 Link Your Channel to Your Website and Other Social Profiles
Linking your website and social profiles is good. When your channel starts getting massive views, it will send traffic to your website that you have created to sell your music albums. And naturally, it will increase your sell.
Add your social profile links and also add your music fan page links. And make sure that you are linking all the profile to each other. One may find you on Facebook and he also uses Twitter, LinkedIn, Instagram and other social medias as well. He may want to be connected with you on all the media. So it is important to link all of your profiles to your channel and also make interlinking of each other.
Uploading Videos
When you upload your video, you have to keep some facts in mind. The first thing is the title of the video. Give your video an eye-catching title that is able to engage the audience.
Then describe your video in the description box. Say what your video is about, what it will show.
Tags are very important as they will help people to find your video in YouTube search engine. So add some well-researched tags which are able to engage traffic.
Add your video to a "Play List". It helps your fans to find a specific music quickly on your channel.
Add annotations and end screen to all of your videos. It will help you to get more views on your videos.
Fill other mandatory fields and then simply publish your video. Obviously, your video must be a quality video otherwise you will not be able to hold your traffic.
Spend Money to Make Your Very First Fanbase
A big fanbase is the most important think you need at the beginning. It will help your videos to get the attention of the people. Imagine yourself as an audience, which video you will watch? Will you spend your time watching a video that got only a few views and likes? No, you will watch those videos, which have got so many views and likes. That is why you have to hire a professional marketer who will make a fanbase for you. At the beginning of your journey you can't but make this investment. Otherwise, you won't get success.
Promote Your Video on Social Media
Don't forget to share your video on all of your social media. Post your video link on Facebook, Twitter, Google+ and other social medias. It works great driving traffic to your channel.
When you are recording a new song let your fan know about it and which date it will be published. Start promoting your release date via all the forms of social media you use. It will make your fans curious about the music and they will be waiting for to music to release. And when you publish the song you will get instant views which will help your video to rank quickly.
Add a Variety of Video Content
Although your channel is a music channel, it doesn't mean that everything has to be traditional music videos. You can share interviews of your bandmates and also share conversation with your fans. You can share tips and tricks about music. As a musician, you know better about musical instruments. You can create videos on using of different instrument. You can tell them which type of speaker or sound bar they should use for best enjoyment. Gives tips about different equalizer, what equalizer they should use for what music.
Respond to Every Comment
Always try to answer all of your fans comment. And of course, answer in details and maintain friendly behavior. Build a friendly relationship with your fans. If you respond to the comments, other viewers will be encouraged to comment. If any viewer got any problem try to solve it.
These are seven best tips you should follow when you are thinking of starting a music YouTube channel. Trust me these tips actually work great. Just give these amazing tips a try and see what happens. There is a tremendous business opportunity for you on YouTube. So don't waste your time bothering anymore, just start from today.
Get Tips :  ReviewerTouch.com
You may also love to check –