Content Curation -Definition: Social Content Curation is a process to create content, share and distribute the content, promote content and measure its reach and success in the ecosystem of Social Media. The content can be curated from own blogs, social posts, articles, others' blogs, online editions of prominent news-papers and online magazines.
Content Curation Steps and Strategies:
The 8 steps to curate the great Social Contents:
1. Know The Goals: Conceptualization of goals and aims of Social Content is the first and foremost step of the overall process. Before starting the Social Curation, strengthen all strategies  and plans towards your Social Content. To serve this purpose, execute lots of preliminary research by applying your experiences, other relevant resources and relevant case-studies. It is always a great idea to be very specific about the subjects or topics and more open but particular towards target Social Platforms.
1a. Strategize Your Target Platforms: Think thought the target platforms for your Social Contents. Select the Social Platforms where you place and promote your content. Content are always different across different platforms. For example, content on Pinterest is different than the same on Tumblr or Blogger or Medium or WordPress . The powerpoint presentation platforms like SlideShare and AuthorStream are different from the generic Curation Platforms like List.ly ,Storify and PearlTrees. The content of  News-Curation Platforms like Paper.li, News360, NewsMix ,TweetedTimes and Trap.it are of always of type news and editorials.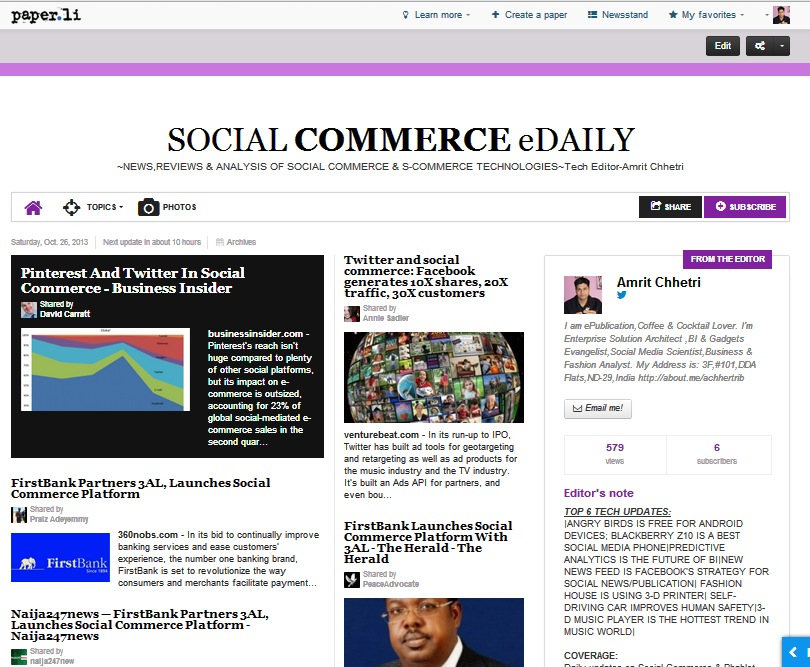 2.    Know You Audience:
You analyze and understand the target audience well and create the best-possible strategies to communicate and reach them in most effective ways. It is important to understand the audience's need  and behavior in all respects including interests towards the current trends, reviews and analytical-views over the topics of your curation.
Also Read – 5 Easy Tricks to Promote your Business via Social Media
3.    Crowd-sourced Content:
Other than your own content,you can curate some of the great content from other blogs, online-magazine s and popular news-papers and RRS feeds. You need to plan for money, time, subject and tools when you want to curate your own contents. Be a Subject Matter Expert of your own to create and filtered out the great content from the web.
4.    Curate Simple But Great Contents:
Make sure that your content is easy and great. Writing well is the second most important skill every great curator need to have and cultivate along with experience. Keep your content updated in terms of information and the types of content. Inforgraphics are more impressive than plain pictures or text and videos containing infographics, quotes, graphs and charts have started dominating the other types of contents. You consider these trends and observations as a part of the best-practices.
5.    Communicate Your Content Well:
It is very important to strategize well to maximum the viewership of your content. Make your strategy error-proof  to reach the right-sets of audience within a stipulated time. Allocate a right amount of time and budget in order to create an exciting buzz and impact out of your content.
6.    Give Extra-ordinary Opening:
Schedule your opening for the right date and time. Begin the opening in a bang- it may be interesting #Tweetup on Twitter or a Open #GroupChat on Facebook or WeChat, Line or WhatsApp and #LaunchParty on Google+. You take helps of the influential-reach of your friends and frands to get the maximum but effective reach.
Also Read – 5 Tips to Follow for Better Social Media Security
7.    Select Right Set Of Tools:
Social Platforms for your content are the vehicles to reach and communicate well with audiences. Each tool has its own specialty. Scoop.it and Storify are two of the great platforms and Scoop.it automates the process of finding the contents using its support for filters whereas Storify is really good if you want to curate multiple types of content across the diversified subjects or topics.
8.    Measurement Of Reach:
You should execute the strategies and plans of your social content in an incremental manner. To strategize the future-steps from an initial point of success,tentatively you can measure it at first fortnight of the launch. Henceforth, You measure the reach and viewership either in daily or in weekly basis. Almost each Platform that allows to curate the content, gives a built-in Analytics to measure the reach and impact of your content.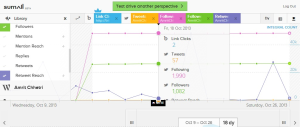 Besides, you can use third-party Analytics Platforms like Google Analytics, Sumall and IBM Content Analytics to know the audience and reach in more details. Scoop.it's built-in Analytics allows to measure total viewership at topics level and user level in both daily as well as as-on date basis. Paper.li, a Newsstand and Curation Platform, gives simple but very useful statistics over the topics you curated. You analyze these statistics to re-strategize your plans and goals as often as possible.
Author Bio – Amrit Chhetri is a Tech-Blogger and Technology Evangelist based in Delhi, India. He loves doing Digital Insights Analysis, product reviews and Trend Analysis of Technology. He loves Business Intelligence, Social Media and enjoys reading and writing fashion, lifestyle and technology blogs. You can know his Social Reputation at http://about.me/achhertrib