Hey People, today I am going to share something very interesting for all. This post is not only for bloggers and techie geeks but also this article is dedicated to all those who loves to capture moments. If I am not wrong we all love to click pictures but sometimes with little bit picture editing we can make our photograph more classy and graceful. Is not it?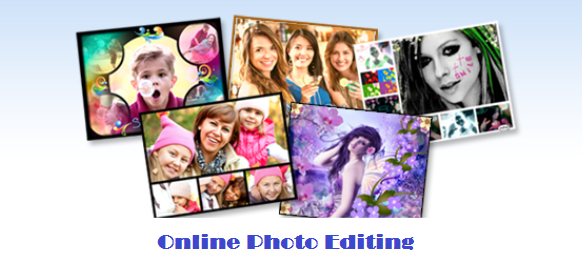 Generally people prefer to use Photoshop software for such editing but let me clear you one thing it is not much easy to use Photoshop without proper training. So forget Photoshop and use below stated websites for editing and customizing your beautiful pictures.
PicMonkey – It's a beautiful and easy to use platform for editing pictures. User can easily crop his pictures, scale his pictures, can also add some more classic effects on the pictures. Lots of interesting frames, overlays, textures and stickers are also there for image customization.
Pixlr – Another nice website that offers cool photo editing. It's a free photo editing software alike PicMonkey, which is having almost all the ructions of Photoshop. This site also features layer masks and several filters including Gaussian Blur, unsharp Mask etc. This tool is very easy to use, quick to load and something well worthy.
Also Read –  Top 10 Most Coolest Tablets to Buy in 2013 – 2014!
LunaPic – Be ready to create more funky pictures with free LunaPic image editor. It allows you to paste images, create slide shows, use reflective imagery and retro color your photos. It also has a feature enabling you to vote on pictures, and has more than  200 effects that you can use on your photos
PiZap – My darling image editor and online collage making application. I most preferably use this for create collage of my pictures. It lets you add numerous different colored fonts, warp your photos, and there are also some great quirky backgrounds and frames. This is definitely one for creating something standalone.
All above stated names are my most likeable online image editing tools. Below are few more decent photo editing tools according to various surveys.
iPiccy
Pho.to online editor
Befunky
Phixr
FotoFlexer
Sumopaint
Splashup
Picfull
GIMP
"Don't forget to left your reviews about above stated applications in our comment section."