Thanks Ahmad Raza for your precious thoughts and time.
Please share something about you & your profession.
Well I am undergraduate student of Civil Engineering and currently studying in 4th Semester at UET Lahore which is a well reputed University of Pakistan. Since my childhood, I love to work on computers, playing games, working with software applications, applying computer tricks etc. I am good in programming, coding like stuff and these days I am working on WordPress coding and development. Apart from these, I love to hang-out and spend time with my friends.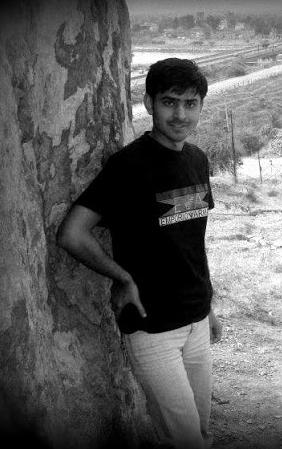 Tell us about all your blogs. Among all of those which one is your first one and which one is your favourite one?
I started blogging 3 years ago by creating a simple blog about my country. That was really a nice experience which taught me a lot about blogging and other stuff. I am managing a number of WordPress websites these days and love to blog at ARWebZone.
Have you written for any other blog/website? Please show us your work.
Yes, I like to read and contribute in various popular blogs. Here are some of my articles.
Google Chrome Extensions for Facebook (shoutmeloud.com)
WordPress Page Peel Away Effect (wpdaily.co )
Google+ Cover Photos (freakify.com)
Must have Chrome Extensions for Bloggers (doncaprio.com)
What process do you use to edit your work and ensure it is free of grammar and spelling errors? Any tips for us 🙂
As I am not native English geek so I always prefer to use simple and easy to understand words in my articles. I prefer to write my articles on Microsoft Word as it automatically indicates grammatical errors (if any). After making some necessary changes I read it and finally publish it.I will suggest newbie bloggers to go through the articles before publishing them. Always write about the topics in which you are interested and have much knowledge.
What are the hurdles you faced in your blogging journey?
On the initial stage of blogging choosing a right blogging platform is one of the most important and confusing decision for any blogger and I faced same.
I also faced Google Panda penalty for one of my blog last year but now we have recovered our most of the lost traffic. (Alhamdulillah)
Is blogging a full time career option for you these days? Please explain.
Blogging is not a full time carrier option for me. I am a part time blogger and utilize my free time working on my blog.
What is the value of Search Engine Optimization in your blogging journey and which tactic is your favourite one?
All of us know that SEO plays a vital role in the success of a blogger. These days, I have seen number of bloggers writing on SEO topics without having a prior knowledge of it. So, newbie bloggers should be updated with the latest SEO guidelines So that they does not face failure in blogging. New bloggers should only follow Google SEO Guidelines in order get success. On page SEO and uniqueness of articles is very much important. Along with on page optimization, some guest posts on relevant blogs will surely help you building do-follow links and generating traffic to your blog.
What should be the role of social media in a blogger's life?
With the recent changes in Google Algorithms, role of social media became much significant for the bloggers. So, we should not only depend upon organic traffic and also make our social media presence stronger.
Would you be available for an unknown newbie blogger for any help?
Sure, I will be happy to assist newbies.
What is your first earning from your blogging? And what is the status of now?
Well, at this stage my focus in on building strong readership of my blog. I am also earning a decent amount monthly.
What are the tools & sites that you would love to advise bloggers and why?
Always follow other popular blogs in your niche, read their articles regularly and after some time you will surely get new ideas for the betterment of your blog. Never try to copy their articles. Always do research before writing articles and never provide any false information to your readers. Also keep in touch with other bloggers on Social media and other blogging networks.
What do you think about the best tactics that can be beneficial to improve blog's traffic?
Create an informative video, a blogger widget, a WordPress plugin or an E-Book and offer it free. This will surely help you out to build automatic links as well as you will get a lot of traffic to your blog. Recently I created a WordPress plugin named WP Sticky footer bar that was really liked by many WordPress users. It is also featured in Softpedia and other famous websites. That plugin helped me a lot in generating traffic from authority sites as well as quality backlinks.
How can we contact you? Please share your social profiles and contact details so that we can get in touch with you.
You can contact me directly through my blog arwebzone. Here are my other Social Profile links.
Facebook: https://www.facebook.com/Ahmed3335
Twitter: http://www.twitter.com/arwebzone
Google+: https://plus.google.com/u/0/102856850064967446296/posts
Pinterest: http://pinterest.com/arwebzone
LinkedIn: http://pk.linkedin.com/pub/ahmad-raza/71/11a/662/
Would you like to give some suggestions to the newbie bloggers like me?
These days it became a little bit tough for new bloggers to compete with others bloggers.
1 – Always try to write detailed and fully informative articles (better than your competitors).
2 – Try to do keyword research before writing blog articles and target long tail keywords.
3 – Follow only Google SEO guidelines.
4 – Watch Matt Cutts videos for proper SEO of your blog.
Thanks a lot!
"Readers, Don't forget to say "Hello to Ahmad" via our Comment Section."