Many many Thanks to Erik for giving us the precious time and thoughts.  Please share something about you & your social profiles so that we can follow you.
Hi everyone! I am Erik, I am 35, I live in a wonderful place in North of Italy, called Garda Lake.
I use to work almost 10 years as Export Manager for different companies, I travelled around the world, visiting more than 25 countries.
Since few months, I am into my own company project, related to import/export business.
So far blogging is a part time hobby, even since a while I started to make money online.
You can follow me on Twitter, add me on Facebook or circle me on Google.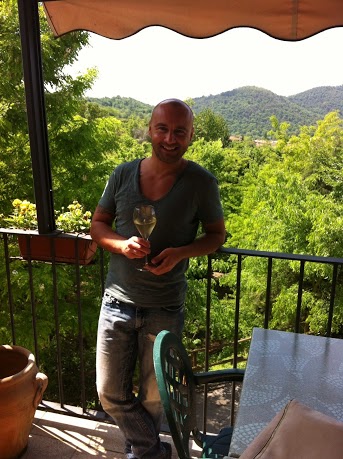 Why did you choose to be a blogger? Please share your problems you faced in your blogging journey.
It happened in 2010, while I was browsing on the internet to find an alternative source to make money.
I was reading about "passive income online", and at that time, I had Zero knowledge about it.
I started reading anything I found interesting at that time, like popular blogs, ebooks, videos, tutorials. I even purchased some products and I must say that I learned something new each day.
My blogging journey began with Blogger platform in June 2010, then in September, after 3 months, I purchased my own domain name and I moved the blog content to a hosting service, installing WordPress.
I have never liked the "technical side" of blogging, but with time and patience I learned how to manage it.
It's just lately that I feel comfortable within blogosphere, I have a big circle of friends among popular bloggers, I have a solid knowledge, I have a monthly income from my blogs… In few words, I am satisfied so far with the time invested.
Tell us about your blogs and websites & please share your first blog/website.
My first and main blog is Free MAKE MONEY Advice. It's the one I started my blogging career with, and I made several big mistakes with it. During the time I corrected, modified, and worked on this blog in many different ways. Even if it has a solid PageRank 3, and DA 40, I think it still has a huge potential of traffic increase.
Then I started TOKYO ezine. It's a blog about Tokyo and Japan guide, news and travel information. I have built a solid daily organic traffic in this niche site.
My other blog is Fill My Money Box. It's about Finance, Small Business and Ways to Make Money Online. It's fun, because I am pouring standard quality content in this website, and I am monetizing it like hell, and still it has organic traffic. It's the blog I use to test different methods, or plugins, or new ways to make money, and in fact I have a decent monthly income here.
My second big blog is No Passive Income. The previous owner of this blog was Chris Madej, a friend of mine, who gave it to me, after working on it so hard during the first months. In fact now it's already a popular blog with huge organic traffic. I am trying to build over there a community of popular bloggers and writers.
My others two projects are:
How to Quit WoW, a blog I created to help selling my eBook "How to Quit World of Warcraft";
Wiki Babylon, a website about the the greatest events in the history described in a simple way. The tagline here is "World History Made Easy".
How would you make blogging a full time job and when did you realize that blogging could become full time for you?
It's a mixture of different ways, and what could work for me, could not be effective for others. I think that with a good amount of main blogs and niche websites, with may be some products to sell, like e-books, or tutorials, or online courses, then yes, I could say to be able to build a satisfactory online passive income. Do read – 6 Challenges Faced by Bloggers That You Have No Idea About
And think that the amount of monthly money considered "enough" for some people living in a country is different for others living in different places of earth.
Blogosphere is nice because you meet bloggers all around the world.
I will continue dedicating my time to my offline projects, while in free time I wish to build my "online pension plan".
What are the tools that you would love to recommend bloggers and why?
A keyword research tool, like Market Samurai.
Some professional blog design to choose from when you need to create a new blog.
A WordPress membership site and landing page tool creator, like Premise for example.
These 3 tools are needed to start making money online the professional way.
What are the value of SEO tactics in your blogging journey and which tactics are your favourite one?
If you do not consider "link baiting", the only way to create high quality links nowadays is via "guest blogging".
I do it with blogs of my friends, so it's easy to be accepted if they already know you. Be sure to provide always high quality content, I could say more than if you would writing in your own blog.
And pay attention to follow up with comments with readers.
Guest posting is a great way not only to build links, but also to make new friends.
What do you think the best technologies that you can use to improve your blog traffic?
Social Media: Facebook groups and Twitter tools, like Triberr or Just Retweet. Then Google plus communities, LinkedIn contacts and many other social sites.
Just remember : Be original, Be Yourself, Be Honest.
What you think about Panda, Penguin and other updates of Google?
There is a internet revolution started more than 2 years ago with Panda. If you are able to understand what Google want to give to their users, then you are right on your way to build an online business that Google will be happy to put on first page of SERPs.
Till now what is your life time achievement in blogging?
First of all a great number of fantastic friends online, who I am learning a lot from and having fun with.
Second, a good amount of money each month.
What are the motivations that got you into blogging?
The same of the achievements I got : make new friends and make money online.
When did you think that it would become realistic to monetize your blog?
When I realized I have a decent amount of organic visitors each month.
Would you love to give some advice or suggestions to the newbie professional bloggers like me?
Be sure to choose a topic for your blog you want to write about every single free moment of your day. People will notice the passion you put into it.
Be sure to build relationships within bloggers of your niche. They will teach you new things, they will help you and you will not feel alone in your blogging journey. Do check  – How to be a Self less Blogger and a Successful One Too
Be consistent. Results won't arrive over night.
And one big suggestion for business : DO NOT PUT ALL YOUR EGGS IN ONE BASKET.
This means creating more than one blog, more than one source of income, more than one business online. You never know if the next Google update will kill one of your website.
Be sure to have passion in what you do, or you will quit very soon.
My best wishes and good luck for the best! 🙂
"Readers, Don't forget to say "Hello to Erik" via our Comment Section."