Prysm Inc. introduced a new 85'' and 98'' LCD display that will enhance the collaboration across the enterprise. The company demonstrated the display in conjunction with the new Prysm Enterprise solution and Skype for Business integration.
Today's collaborative decision-making process is increasingly reliant on combining data from multiple locations and sources in real time. With a stunning screen resolution and a user experience that is immersive and engaging, this larger screen serves a need in the market for larger, fully integrated Visual Workplace solutions for a new generation of multi-purpose conference rooms.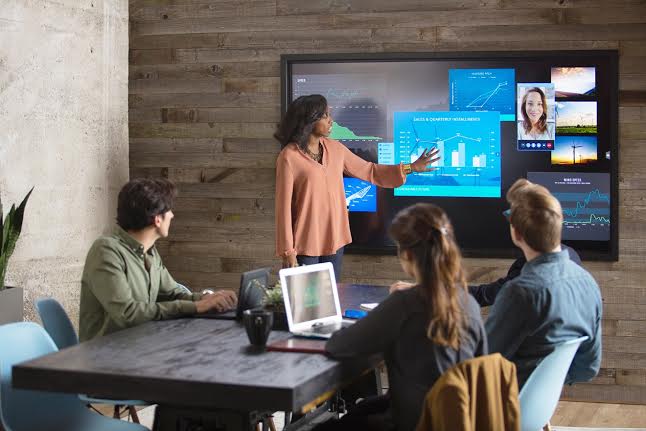 The integrated digital canvas allows users to share, annotate, and edit office docs, web apps, multimedia files, and video from multiple simultaneous sources including laptops and mobile devices. Content can be positioned and resized dynamically through multi-user touch. These capabilities along with a larger, standard screen size offers a breakthrough collaboration experience that raises team productivity and engagement to a new level.
"With the release of our new 85'' and 98'' LCD display, we are providing our customers with yet another option for their collaboration requirements," said Jason Smith, VP of WW Sales and Operations, Prysm. "With screen sizes ranging from the largest custom video wall all the way to mobile devices and any size in between, only Prysm has such a wide range of display options available as part of our Visual Workplace platform."
Also Read –  Sony launched New 4K HDR (High Dynamic Range) TV Line-up
The Prysm 85'' and 98″ displays are already available in India
About Prysm, Inc. – Prysm is defining a new way of work. One where applications, content, video conferencing and the web can all be easily combined into a visual workspace where teams can create, edit and share. These interactive workspaces are stored in the cloud and available on any sized screen. Prysm's Visual Workplace solutions span from executive briefing center to home office  and every size workplace in between.
Today, Prysm powers 20% of the Fortune 500 and our customers are leaders in all industries including technology, energy, finance, healthcare, media and universities. To define your company's new way of work, visit prysm.com.