Hey Readers, Me Tanya aka Yogita again here with a cool update. Google Plus recently launched a brand new feature for Google + Users in first week of April 2014. And believe me this new feature update seems the most interesting social media update of year 2014 as of now for social media lovers. Before this update user could only see the views of particular posts but with this update one can get the overall popularity idea of his profile/page and updates.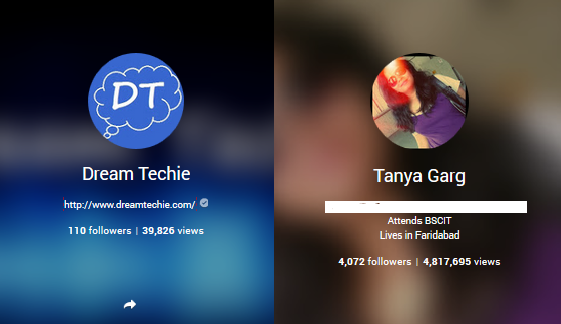 So let's have an overview of the feature to understand this Google Update –
As per Google, these profile views are the total views of your profile and content (that includes images, posts, videos etc.) published by you. Below is the snapshot of that –

If your G+ profile shows decent number of views; it clearly shows that people like to check your updates and you are not less than a Google Plus celebrity 🙂
Below are the few tips to increase G+ views and followers as per my views-
Posts interesting content as much as possible.
Use relevant two or three hashtags.
Be the regular one on Google plus; alike you are on Facebook.
Do reply to comments posted on your updates and Comment on other's posts.
Use Google authorship if you have blogs or websites.
Use images, infographics and videos with most of the updates as media files attract more users.
Use your profile or page badge in side bar of your blog or website.
But in any case if you don't like this  update and want to hid this follower and views counter from your Google Plus profile then follow below mentioned steps –
Just "Login in" your Google + account.
Click on "Home" available in upper left corner.
In that menu you will find "Settings".
Click to "Settings" and here search for "Show how many times your profile and content have been viewed." And Unchecked this to remove Google plus views counter from your G + profile.
Note – Above mentioned disable settings are only for Desktop application as of now.
Hope it helps!!