Social media has become a connecting tissue nowadays, which help businesses all round the globe to express their goals, values, and strategies online in the most convincing manner. With the increasing cut-throat competition and the need to keep ahead in the business scenario, the marketing players are doing everything to achieve the goal of total customer satisfaction and business profits.
Over the years, the "Marketing" dimension of a business process has been a gaining significance importance as marketers have now realized the value to engage customers with both precision and scale. For this they are using tools like social media, which helps them to guarantee a profitable boost in every way.
Companies are now focusing to be social to ensure that they connect with their audience in the most effective manner. Since social media is one of the most engaging activity, and it's getting bigger and bigger, marketers are using this a platform to create awareness and build recognition for themselves. The potential of social media is endless. Facebook, Twitter, Google+ – there are some popular networks that almost every company uses to attract a large chunk of buyers to their industry.
So, here are five commandments which you can follow to operate the task of social media in a smart way:
1. Know your Audience
First and foremost step of developing any social media marketing strategy is to know your audience. You should have a clear-cut idea of for whom you are presenting yourself, who will be your final audience, and what will you do to create an effective marketing campaign for them. Companies should develop strategies for selling trends, selling features, target customer segment, social and economic position of their customers, their behavior influences, how they are perceiving your competitors against you, are some of the factors through which you can develop your own strategies of promoting yourself socially.
2. Sketch Out a Perfect Game Plan
A perfect execution of strategies and plans forms a strong foundation of any marketing activity. Audiences of today are purely reacting to a good content. Make sure that you possess enough ability to give them what they expect from you. Strict formulas and robot like rules can negatively impact your approach to attract followers. Don't forget to add human element in whatever you are presenting.  It is good to set a limit of posts you post regularly. The numbers can be adjusted, but setting a limit for your post, will help you to create a benchmark in creating a lucrative strategy.
3. Treat Each Social Media Channel as a Distinct Entity
It is important for a company to treat each and every social network channel as a distinct entity. There can be content which you want to post across all channels- for example, if your business has launched a new product or a service, this is likely news you want to share among your audience, but you should adjust your strategy depending the users of  that channel.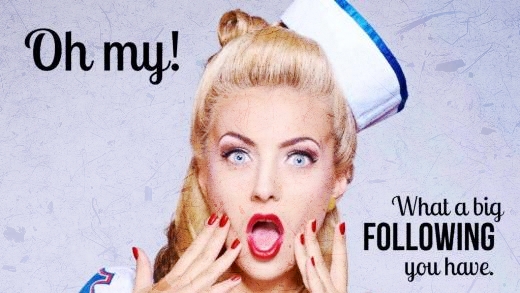 For a deeper understanding, let's take another example of Linkendin, which has more a business-centric audience, looking for in-depth knowledge of professional content, compared to Instagram, which has audience who is more interested to indulge in visual content. It is important to pay attention on the demographies of your audience and of each channel to provide a content which engages them actively.
4. Listen and Understand Your Customers
For a business to be successful, it's important to build trust and loyalty among your customers. While doing social media marketing, it's important to have a keen eye on what your visitors comment on your posts as it helps you to understand your audiences better. If a visitor tweets on your post or comment on your Facebook page and never get an active response from your side, confidence is lost. The lack of communication between you and your customers can badly affect the trust and mutual cooperation you share with each other. So, before your dissatisfied customers turn to your competitors to seek answers, it's good to provide a thoughtful response in a timely manner to your users. This way users will be impressed and intrigued by your brand.
5. Never Share Racist, Sexist, or Crude Content on Your Page
People often think of social media a platform as a "free zone" space. "It's my personal Facebook page", "It's my personal Twitter account", these things don't exist when it comes to perform the social media marketing activity. When a company creates its own page to expand its customers reach, there are hardly one-on-one conversations in "private" space takes place. You are using it on a fairly public forum just to express yourself. And the nature of this forum invites other to gain knowledge of what you can do for them. Make sure that you never post anything which hurts the sentimentalities of your customers or your business partners. You can not surprise them by posting something irrelevant which shapes a bad impression about you.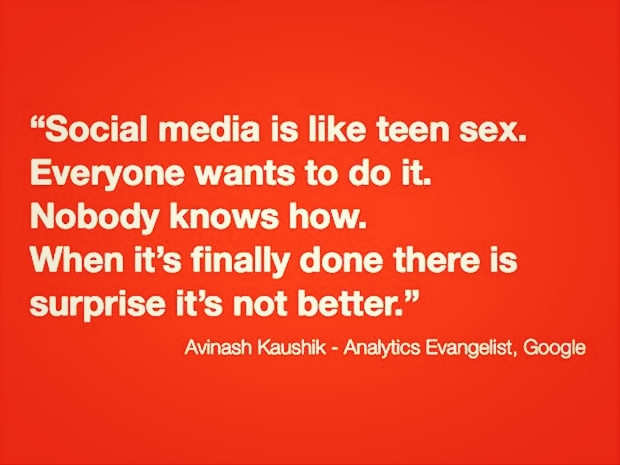 Wrapping up – Once you run all the strategies and campaigns related to your social media marketing, it is possible to gain impressive results and greater social reach without wasting time, efforts and resources.
Author Bio :  James Wilson is a specialist Web Designer at Applax Ltd, a mobile application development company. He possess a nice experience in Social Media Marketing that is why he wrote the above post on Social Media Marketing Tips.