All organizations have large projects running parallel to their day-to-day tasks. Cross-functional team projects can further add to the complexity of managing projects. Wrike is an online collaboration app that provides a great project management experience and makes work more efficient. The Wrike app is primarily used to help teams stay connected, communicate, and track project schedules. Read on to see if it would be a suitable fit for your CRM & project management needs.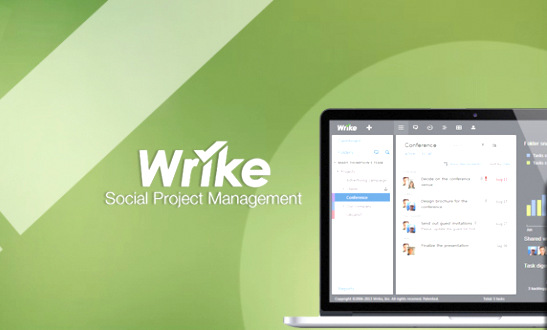 The irony with most project management software is that rather than simplifying the process for managing tasks and teams, the software becomes an additional liability for the teams working on it. The very task of understanding the software and updating it becomes cumbersome and counter-productive to the whole process — but this is where Wrike scores big. This brilliant project management app allows you to organize the most complex projects in a clear and user-friendly structure. Users at any level of an organization can quickly acclimate to this app and begin to manage and create their own projects. It offers a clean, minimalist interface so you can easily focus in on the most important data and key tasks in progress.
The Wrike app is a high-performance project management tool that can help eliminate forgotten tasks and delayed project deadlines. When you create and assign new tasks, notifications are immediately sent to the responsible parties. If someone in your company is not using Wrike yet, you can assign their email address to a task and they will get an immediate invitation to join. When anyone signs into Wrike, they can filter projects and tasks by the responsible party to see their own work, or the work of their colleague. To get a progress update on a project, it's as easy as looking at the current status of tasks, or leaving a comment on the task in question.
It does not matter whether your organization assigns tasks in a highly organized manner or whether new work crops up ad-hoc; Wrike can bring more efficiency to managing projects under diverse work environments.
This project management software dissolves the countless barriers that project managers face when juggling user and task management. And user management is simple without requiring tedious administration. Colleagues in your account can be set up as full-fledged Users with complete access to your Wrike features, or set up free Collaborators with read-only access to ongoing work.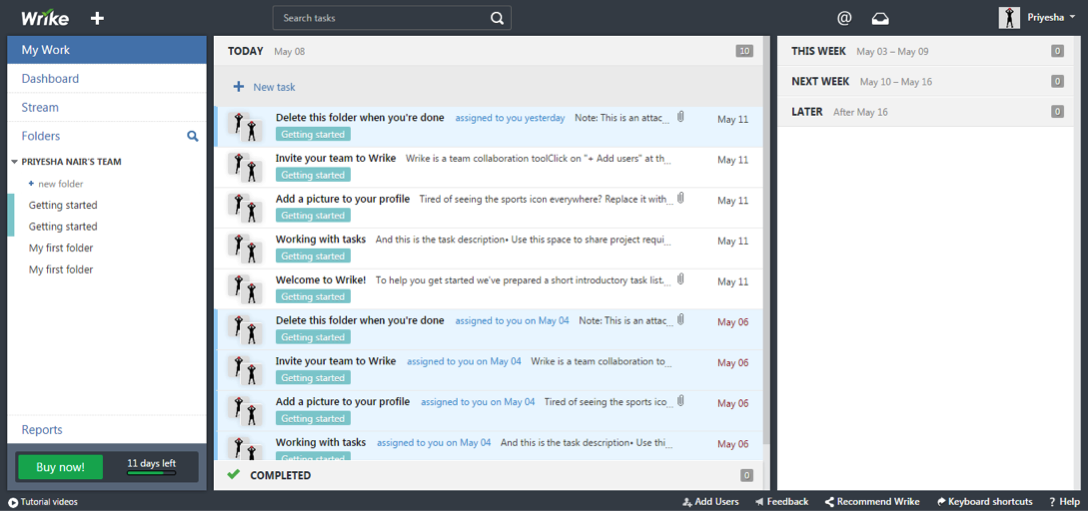 The project management software also helps you sync with, or easily move over from, other services such as Microsoft Projects. If you are looking to import a file from Microsoft Project, Wrike can map it to fill out the proper task details with great accuracy. It has an equally impressive export feature, offering three export options: iCal, RSS, Excel.
Wrike allows you to manage projects and keep work lean by eliminating your team's time wasted on extra phone calls, emails, conference calls, texts, etc. And Wrike's free mobile app has a 4.3 rating on Google play store, you can be sure that it is a very refreshing experience. Wrike's project management tools give you a great deal of flexibility, so you can manage your projects in any environment.
Similar Stories –