Allergens in the air can wreak havoc on your respiratory system, making it difficult to breathe and compromising your ability to enjoy activities.
Most purifiers on the market are too large to use while traveling. In that case, the next best option is to book a room in a hotel that provides interior purification. However, that often means paying more, and the option doesn't exist everywhere.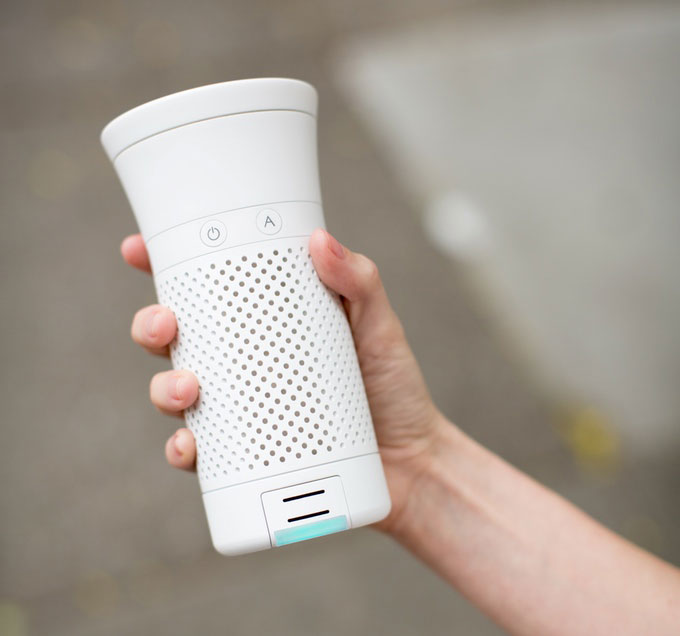 Wynd is an air purifier that hopes to get rid of all those challenges. Because it's small enough to tote in one hand and comes with a carrying case, you can also easily stash it in your checked baggage or carry-on backpack during travel.
It Deals With Particles You Can't See, but Your Nose Would Notice
One of the biggest selling points of the Wynd purifier is it contains the smallest commercial particulate sensor in the world. Also, the gadget has a dynamic calibration feature, plus an internal design that prevents particle buildup that could cause the purifier to break down or stop working as effectively as it did immediately after purchase.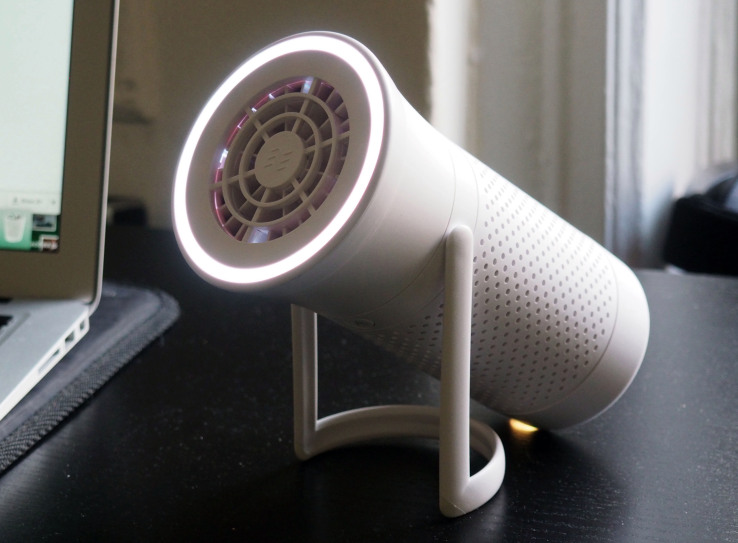 The central component of the Wynd purifier is a medical-grade filter capable of trapping particles that are 1/210th as thick as a strand of human hair and 99 percent of particles larger than 0.3 microns. Additionally, there is a silver-lined antimicrobial portion that kills most viruses and bacteria, plus prevents mold growth over time.
It Removes the Guesswork About Filter Changes
If you've ever used a gadget with an internal filtration system before — whether it was for air or water — you know how important it is to change the filter on a regular schedule. However, you've got enough to keep track of without having to remember filter changes. The Wynd was made with your hectic schedule in mind, because it calculates the filter's remaining usage time and tells you when it's time to switch out.
It Comes With a Detachable Air Quality Tracker
When you're away from home, sometimes it's difficult to tell you're breathing too much polluted air before it's too late and your symptoms flare up. After buying the Wynd air purifier and starting to use it, that annoying and potentially life-altering situation might no longer be a problem. That's because the product includes an air quality tracker you can detach from the main piece and even clip onto your clothes to determine the composition of the air around you.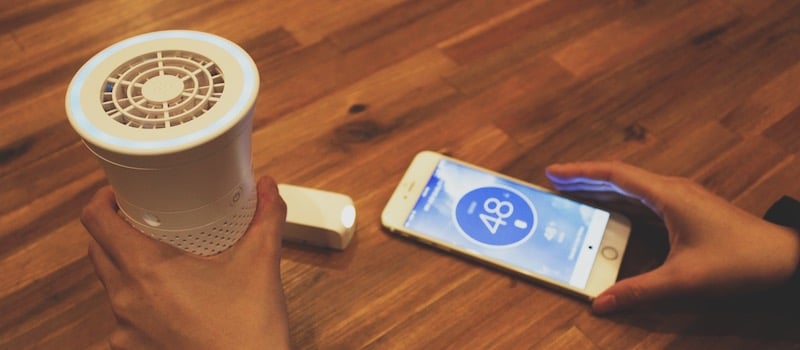 According to a user review on the product's website, the air quality tracker shows decreasing pollution amounts in real time. It could be a useful tool if you want to know for certain you're doing something to reduce your exposure to harmful elements.
Wynd Has Some Limitations
Like all products, Wynd is not without some characteristics that have drawn criticism. The included kickstand only allows for pointing the purifier toward your face at one angle, and you can't use that accessory while also relying on the USB charging slot.
Also, because getting full effectiveness means aiming the gadget directly toward you, placement options are restricted to possibilities like your desk or a bedroom dresser. If you wanted to use the Wynd while watching TV, for example, it might not work properly unless you drastically changed your body position to receive maximum contact with the filtered air. Perhaps that's why the item's Kickstarter page highlights how it creates "a bubble of clean air around you."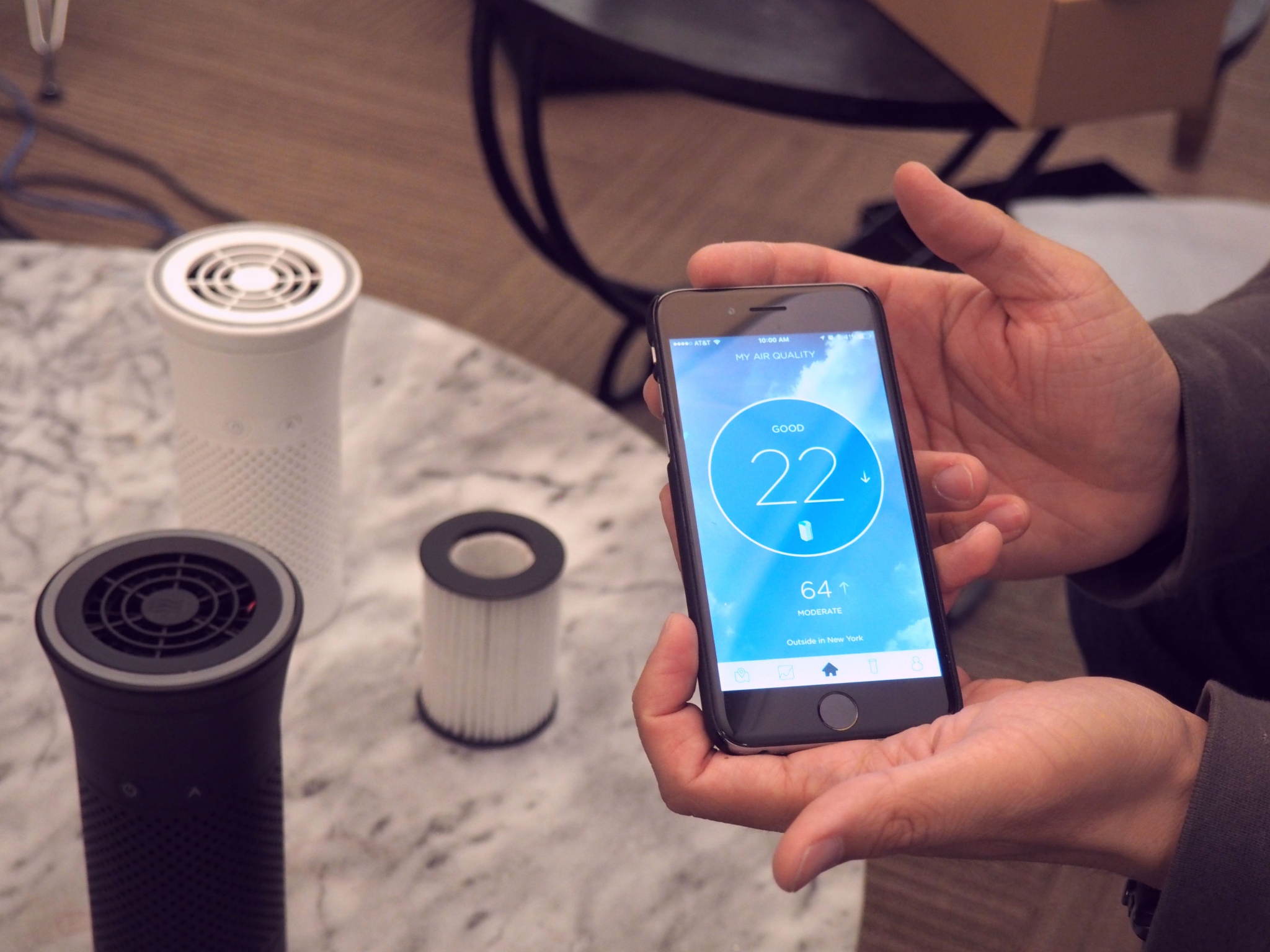 Despite those shortcomings, the Wynd had a very successful crowdfunded campaign comprised of more than 3,456 backers who raised $604,792, far exceeding the $50,000 target.
Besides its innovative technology, this air purifier has something else that makes it stand out from the crowd — its extremely portable size. If you're on the go a lot and would rather not worry about air cleanliness, the Wynd is a smart pick.
Kayla Matthews has been a gadgets and technology blogger for more than five years, contributing to publications like MakeUseOf, VentureBeat and TechnoBuffalo. To read more posts by Kayla, please visit her blog at productivitybytes.com.
You may also check –