Nowadays when content marketing strategy tend to be the most effective for SEO, it's getting more complicated to get regular readers and attract traffic on your blog.  Severe competition in blog area lead to undertake steps to save your readers. When almost every business run own blog and build audience in social network, the main goal is not just attract traffic to your blog, but force them to come back again and again. So what steps can provide the blog with regular readers?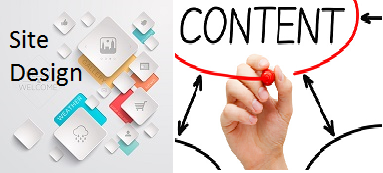 Landing page – Landing page is face of your blog.  Everyone knows that first impression is very important. So what user see at fist,  impacts on  further user behavior. The are two possible variants:
user will go away
user start reading/watching/monitoring
Also Read – Top 15 Free WordPress Plugins For A New Blog
The most popular and useful things that can drive attention are images. Start every article with image. Try make the image attractive, intriguing and catchy. If you are lack of ideas, use photos of children and cats. They are always in demand. Add description of images if it suitable, famous copywriter David Ogilvy said that people more often read just description to pictures then whole text. Picture is first thing that will make reader to start reading the text below.
Also you can place biographical information on the landing page.
Design – As it was mentioned above first impression is significant. If we talk about websites especially about blogs, visual effects form the first impression. Therefore, don't use free pattern, create unique original and creative design. It should be simple, and nice. For these it's better to hire professional design and not save money on design.
Another important thing is navigation.  If you want to get traffic, you have to make it easy to orientate on your site.
Content – When user is impressed by design and interesting pictures that promises something interesting/useful below, he start reading. Content is crucial component. Content is the reason why users visit the blog. They hope to find out needed information. The purpose of blogger is to provide this information and much more original staff to get new regular readers.
Thus, if you decide to run own blog you should come up with outstanding ideas of content. Everything depends on your fantasy. Tips, manuals, stories, photos, recipes, whatever you consider to be attractive and willing to be shared. Creation of viral content is the way to success.
Also Read – List of Top 10 SEO and Webmaster Forums 2013

Free offers – Finally, especially if your blog is about common wide-spread topic, you need something specific, that will distinguish your blog from tonnes of others. It can be free staff. Software, gift certificates, coupons, sales, everything appropriate to your niche.
Currently, free soft and e-books are quite popular kinds of free offers.
The point is to provide free offers regularly.
To sum up, there are 4 very important parts of blogs and websites in general:
 Design
 Usability
 Content
 Something specific.
All of these component are essential for getting traffic.