One of the best aspects about Android operating system is the customization ability it facilitate to users with widgets. Widgets been around us since the inception of Android, however it took time for them to become productive. In fact, not having widgets on your phone's home screen can prove burdensome to you, as you'll have to do things the hard way. In this post we'll talk about the list of top 8 must-have Android widgets. But before that, let's have a basic overview of widgets.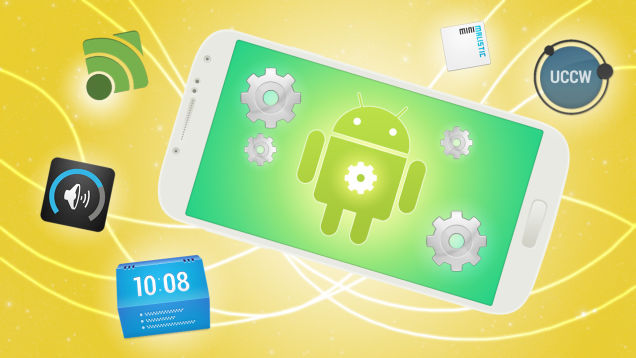 An Overview of Widgets
A widget is added to the home screen of an Android powered device, and is a shortcut that helps to access basic app functions. While some widgets  help display the weather or time, a few others provide batter information etc.
Previously, a lot of arguments made the rounds regarding limiting use of the widgets, as mobile phones didn't had enough RAM and Internet connections were a pretty slow. But the scenario has changed, with 2GB of RAM and superfast network connections in every major phone, we no longer need to confine the widget use.
Best  8 Android Widgets You Should Consider
DashClock – DashClock is a substitute for your phone's lock screen (provided you own a Android 4.2 or higher device). At a glance, DashClock comes packed with extensions, giving you instant access to unread e-mails and messages, local weather, missed calls and much more. With all that information available on your lock screen or home screen, you can instantly view anything you need without the need to visit an app individually. And so, DashClock is the widget that you can't possibly miss to have.
1Weather – With this widget you can access useful weather information, such as the current temperature, and several other details like chance of rain and much more. Moreover, you can choose to switch to extended, detailed, or hourly forecasts. It provides a customizable app to adjust it the way you want. The app is available for free, however you can upgrade it for $1.99.
Slider Widget – If you change the screen brightness and adjust sound volume a lot more often, then Slider Widget is the right tool for you. It allows you to control the brightness of your phone screen and the volume levels on Android directly from the home screen. This is an ideal widget for the Android users who quite often listen to music or watch videos on their phone.
Contacts+ Widget – Next on our list, is the Contacts+ widget. Wouldn't it be better if we can have quick access to some of our favorite contacts – and call them up, send a message, or just obtain their information with just a single click? That's possible with the Contacts+ Widget. The best part about this widget is that can easily resize, so as to adjust and adapt to your home screen. In fact, you can scroll down the list of people in your contact.
Battery HD – In case you're looking out for a batter monitor for your Android phone or tablet, then Batter HD best fit your needs. This is a simple and beautiful battery widget that will add beauty to your home screen. Once clicked, Battery HD provide you with a plenty of information regarding the battery usage and health.
Directions – Directions is part of Google Maps, allowing you to get directions to to places you usually hangout instantly – with just a single tap. This widget help you get directions with help of its voice-guided GPS navigation – without a fuss when you're in motion. In fact, it also let you know about live traffic conditions, features automatic rerouting to help you find the best route and much more.
Pure Flashlight –  This widget is something is something that almost every Android powered device should have. With just one tap, it turns your camera LED light on, thereby providing you with bright light when you need it.
Ultimate Custom Widget – Ultimate Custom Widget (UCCW) gives you the ability to customize the widgets on your device's home screen. You don't need to root your device or install any special launcher to mold your phone as per your own needs.  UCCW enables you to place custom battery meters, clock, and lot more things right on your home screen.
Let's Wrap Up!
Widgets aren't much different regular Android apps. There are a lot of incredibly useful Android widgets available in "Google Play" using which help you augment your device productivity. Reading this post will help you learn about the top 8 Android widgets that are worth a try.
Note – Above article is contributed by Victoria Brinsley. She is a veteran Android programmer for Appsted – Android development company.