ASUS Zenfone is a feature packed Smartphone which is highly appreciated for its premium design and also for empowering performance. Its built is around a very gorgeous and dynamic 5.5 inch full HD display (1920X1080) which is enabled to provide an unmatched visual experience which makes the apps, games and videos look at its best.
The entire body including the rear of the phone is built up of Corning Gorilla Glass 3 which is totally scratch-resistant. The ZenFone 3 is the very first smartphone launched worldwide with all the new Qualcom Snapdragon 625 octa-core processor. The ZenFone 3 has a built-in fingerprint sensor and positioned on the rear of the phone to sit underneath the user's finger and unlocks the phone in just 0.22 seconds.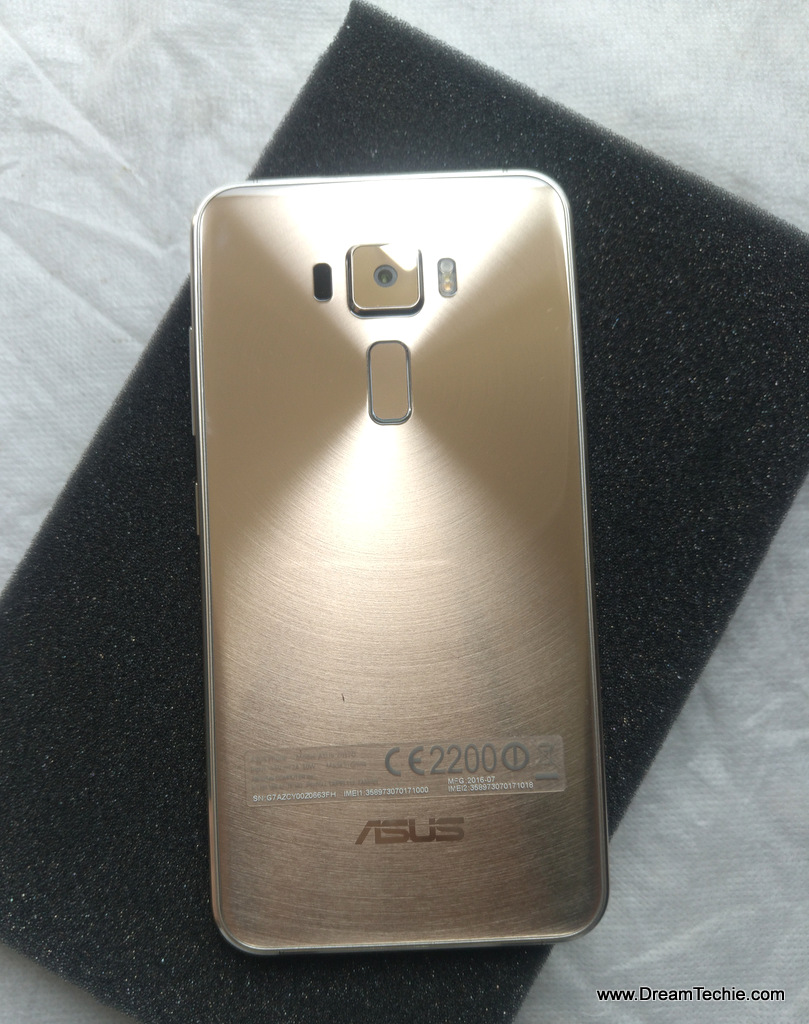 Before we talk about the specs in detail, here are some important points you need to know –
What you get in Box ?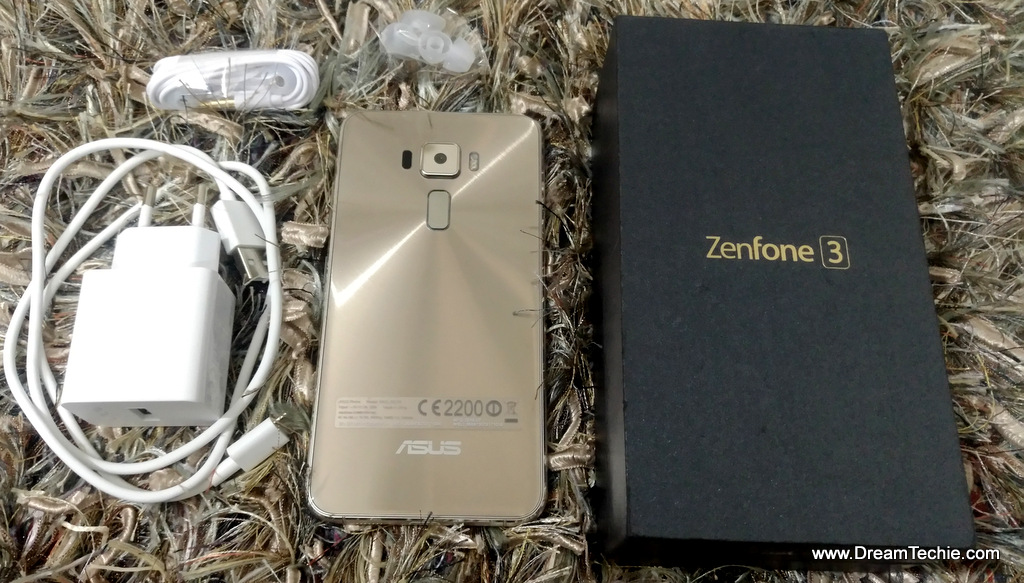 Price
Starting from 21,999 INR
Specifications of the stunning Zenfone 3

Built to Perform

Qualcomm 14nm Snapdragon 625 2.0 Ghz Processor with 3GB RAM
Fingerprint Security Sensor
New 5-Magnet Speaker with High-Res Audio
Beauty Inside and Outside
Front and Rear Corning® Gorilla® Glass with "2.5D" contouring
5" FHD Super IPS+ Display with 600nits Brightness
1mm Slim Bezel and 77.3% Screen to Body Ratio
Camera to capture best

16/8MP Rear & Front PixelMaster 3.0 Cameras
World's Best 0.03 Second TriTech AF Camera
4 axis OIS/3 axis EIS/Color Correction Sensor
Zenfone 3 Design Details
Front and rear Corning Gorilla Glass 3 panels with "2.5D" contouring at the edges
Finely sandblasted, slim 6.16mm all-round metal frame
7mm overall side profile
Rear fingerprint sensor
Four colors available: Shimmer Gold / Sapphire Black / Moonlight White
Premium Design

The Zenfone 3 is in huge buzz because of the most premium design. The intention of the makers was to blend calming simplicity of Zen minimalism with the absolute raw beauty of the nature which turned out to be an inspiration behind the ZenFone 3's design, colors and material. The phone offers the very premium experience to its users. The ZenFone 3's clean and simple design is accentuated by its premium glass and the beautifully crafted aluminum construction.
Front and rear Gorilla Glass 3 panels- The front and rear of the smartphone is fully covered with protective sheets of tough Corning Gorilla Glass 3. Under this rear glass panel is etched the iconic ASUS hairline spun metal concentric circle pattern that is a reminiscent of the water ripples of a pond, or the gravel circles of a Japanese Zen garden.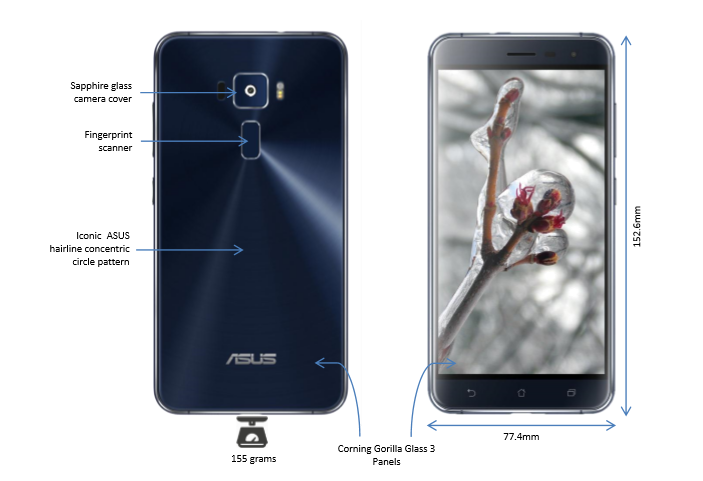 Fingerprint sensor – The ZenFone 3's fingerprint sensor is positioned near the top of its rear panel just below the camera. The fingerprint sensor allows for rapid unlocking of the phone in just 0.22 second, and can also be used for authentication by other apps. Fingerprint sensor of device allows users to save up to five fingerprints to be registered, and it can detect them regardless of the direction of the fingers placed on it.
Magic of sandblasted aluminum alloy frame – The beautifully designed aluminum alloy frame of the ZenFone 3 is round-shaped and has a finely sandblasted surface. The contoured edges of the glass, combined with these round shaped well-designed edges make the ZenFone 3 a complete delight to behold with the eye, and pleasure to hold in the hand.
The ZenFone 3 is introduced in four fascinating shades that were named after the natural elements that inspired their choice.
Sapphire Black
Aqua Blue
Moonlight White
Shimmer Gold

Incredible Display
The display of the ZenFone 3 is well-composed of a 5.5-inch, Full HD (1920 x 1080) Super IPS+ panel. FHD 1920 x 1080 is the most common resolution of high definition Blu-Ray movies available today, making the ZenFone 3 ideal for playing them in their full high-resolution glory.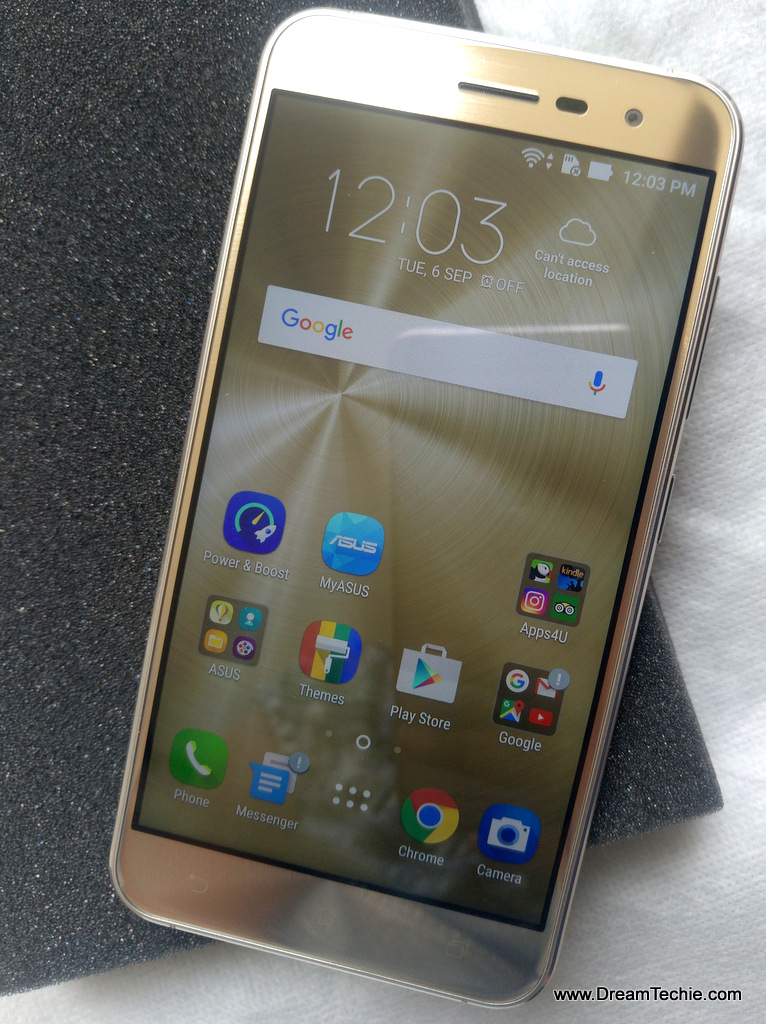 The phone has the brightest display of 600nits in comparison to the other smartphones of same price range. Also it offers the wide viewing angle of 178 degrees to clearly read from any direction.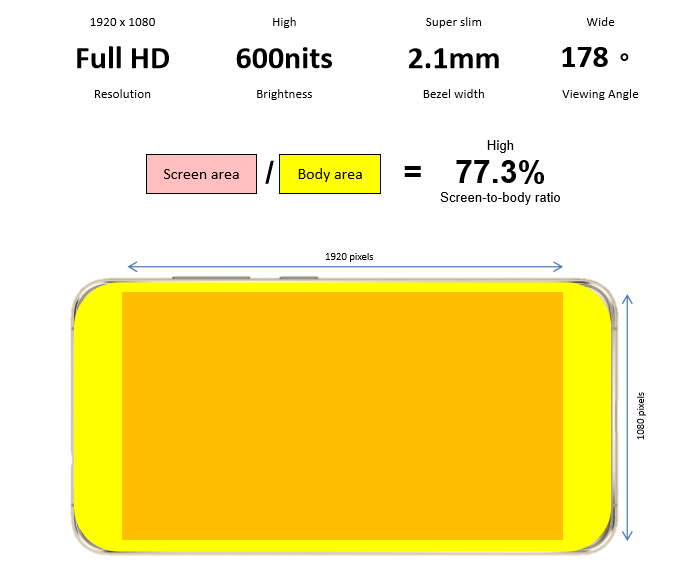 Camera to capture best

Zenfone cameras are already much popular among fans for the amazing photo experience but the very new Zenfone 3 has much more to offer. The phone comes with ASUS PixelMaster 3.0 to shoot better, clearer, and more color-accurate photos. Rear camera of phone uses Sony's latest 16-megapixel Exmor RS IMX298 sensor to click pictures with better zoom.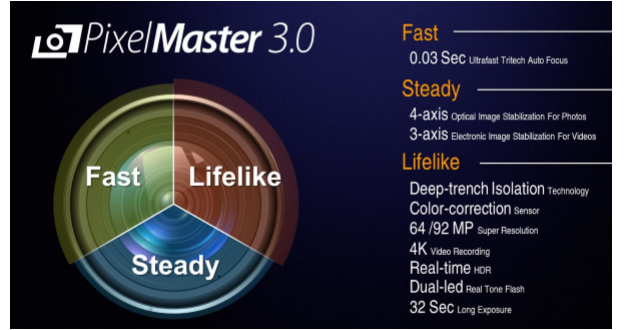 Camera Specs of Zenfone 3 – In Detail

Camera Specs of Zenfone 3 – Detailed Review

Deep Trench Isolation (DTI) – The ZenFone 3's powerful sensor features a highly evolved technology called Deep Trench Isolation or "DTI". Read more about DTI here.
Just in case if you don't know how DTI works? DTI produces clearer and finer photo details by preventing light hitting the surface of a pixel on the sensor from leaking to its neighboring ones through its transparent structure below. DTI does this by using embedding the rows and columns of pixels in microscopic trenches with walls that separate them.
These trench walls prevent photons of light from leaking from one to another and isolate the light hitting the surface of the pixel to that pixel only.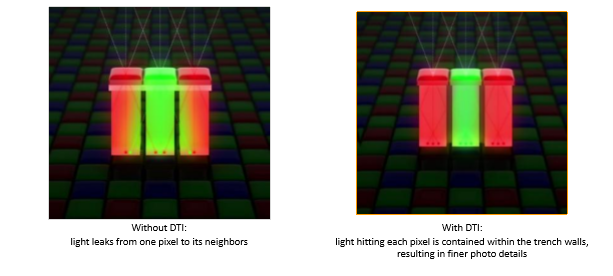 0.03 Second "TriTech" Autofocus – The ZenFone 3 is also among the very few phones to offer a triple technology autofocus system that combines
1) An advanced second generation laser, with
2) Phase detection and
3) Conventional contrast detection for continuous focus that achieves extremely rapid 0.03 second autofocus in any environment. The advanced system is also able to achieve continuous autofocus on moving subjects.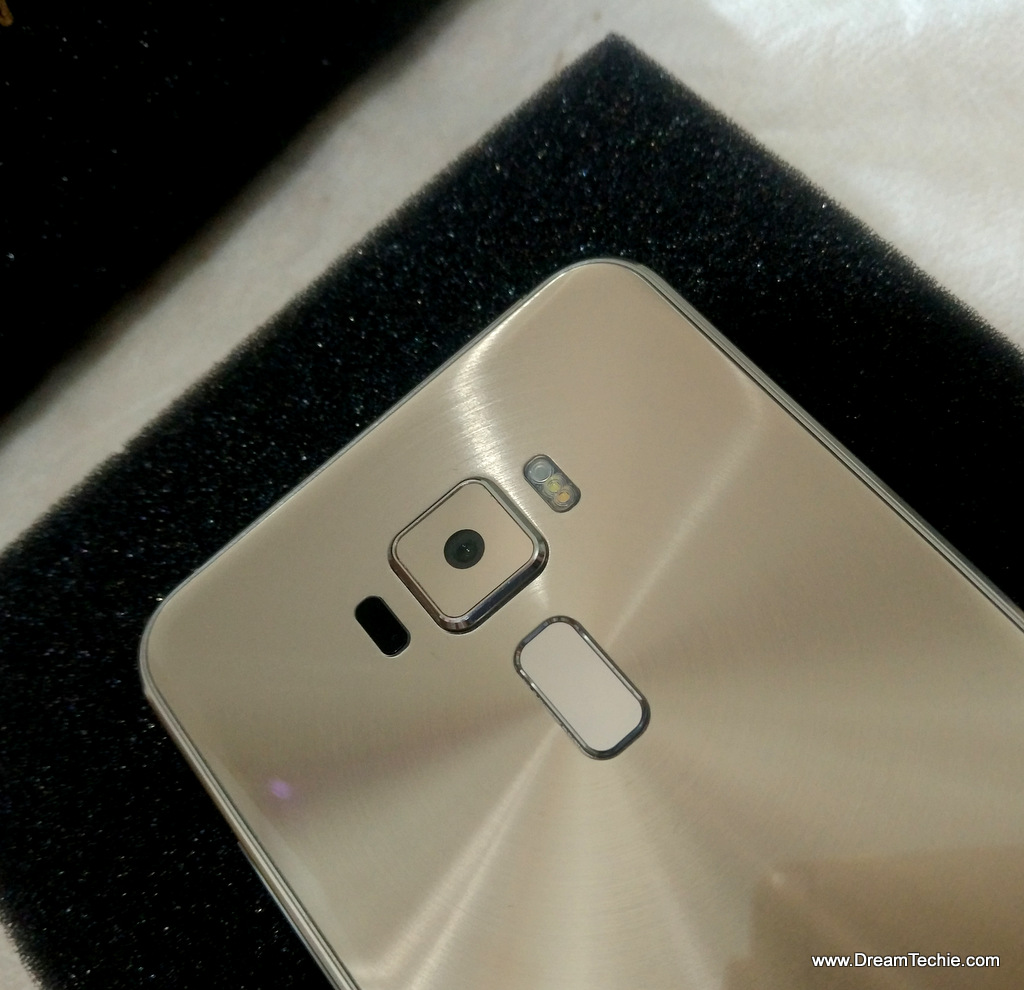 Other important technologies those help Zenfone 3 camera  to capture best are –  
Color Correction Sensor
4-axis Photo OIS
3-axis Video EIS
4K Video Recording
HDR Pro and Real Time HDR
Super Resolution Mode
Low Light Mode
Professional manual creative controls
32 second slow shutter mode
Comprehensive Preset Modes
Panorama Mode
Depth of Field mode
Miniature Mode
Time Rewind Mode
All Smiles
Gif Animation Mode
Incredible Audio
No smartphone is powerful if it does not offer the great audio experience to users. Just like ZenFone 3's impressive display is its impressive audio performance which is made possible by its high tech Sonic Master technology, featuring a new NXP "Smart Amp" and Hi-Res Audio support.
Powerful New 5-Magnet, NXP Amp powered speakers – Go on, play your favorite rock song on the ZenFone 3 at its maximum volume – and be awe struck by its unbelievably clear, loud, yet distortion free sound with a rich bass to boot.
Hi-Res Audio output – All you music fans out there will be excited to know that the ZenFone 3 is Hi-Res Audio (HRA) certified. HRA offers absolutely ultra-clear, detailed audio with superior sound staging and clear fidelity to the original recording, and overall quality that is 4x CD quality.
Built to Perform
The ZenFone 3 is undisputedly the world's first smartphone to use Qualcomm's latest Snapdragon 625 processor and its accompanying Adreno 506 graphics engine.
Qualcomm Snapdragon 625 CPU and Adreno 506 GPU – The Snapdragon 625 is a high performing and powerful mobile processor featuring eight ARM Coretex A53 cores and a speed of 2.0GHz. It is based on the industry's very latest 14 nanometer processor manufacturing technology that makes it very powerful and highly efficient.
Long Lasting Battery – The high power efficiency of the ZenFone 3's Qualcomm Snapdragon 625 processor, coupled with its high 3000mAh battery capacity give the smartphone an amazing battery performance. The phone comes with  a high power, 5-Volt, 2-amp charger that allows it to provide 2 hours of talk time with just a 5 minute  charge.
ASUS Zen UI 3.0 on Android 6.0
The ZenFone 3 comes with the latest version of Google Android 6.0 (Marshmallow), and features the latest ZenUI 3.0 interface which has the following highlights, among many other interesting features:
Brand New UI – ZenUI 3.0 presents a new interface with better customization, and useful appearance tweaks which include the following:
New multiple widget styles for lock screen provide useful information at a glance
Vivid weather animations which emphasize current conditions
Wallpapers with multi- layer parallax motion give a new perception of depth to the desktop
Depth of field blur in app drawer and other menus helps in emphasizing current task
Zen Motion Touch Gesture – Zen Motion Touch Gesture has been introduced for the rapid launch of apps from standby simply by writing a letter on the ZenFone 3's blank screen. Default apps and their associated letters are:
"W" for browser
"S" for calendar
"e" for email
"Z" for ASUS boost
"V" for phone
GameGenie – GamGenie is a newly introduced game supporting app that automatically starts when a game launch is detected. Pressing its discreet floating icon will very conveniently allow users to stream live game screens to social media platforms, and provides an in-game browser which is useful for finding tips, walkthroughs, guide videos and cheats.
Mobile Manager
ZenFone 3 offers a brand new and highly innovative way of enjoying your smartphone experience. The Mobile Manager function readily helps to optimize the battery usage, making the phone run for longer hours.
It helps the device become faster while using, as is observed when playing games, browsing on the internet or even when watching videos! Mobile Manager also facilitates in clearing up the previous storage space and also enables savings by keeping track of data usage.
More Trending Stories –