Air fryers are a fairly new product and make use of non-conventional technology to cook food without, or with very little oil. Their popularity is growing in India with more people starting to think about their health, and improving it.
Here are the 5 best air fryers in India that you must buy.
Philips Viva Collection HD9220 Air Fryer with Rapid Air Technology
There wouldn't have been a point in talking about air fryers, if this company didn't top the list of best air fryers in India. Reason? Philips is the company that came up with the concept of an air fryer, and they made one for the first time in the world.
The Philips air fryer is simply the best one in the market and comes with a ton of features. The 1425-watt air fryer has a unique Rapid Air Technology that lets you fry, bake, grill and roast snacks by the reducing the oil requirement by up to 80%!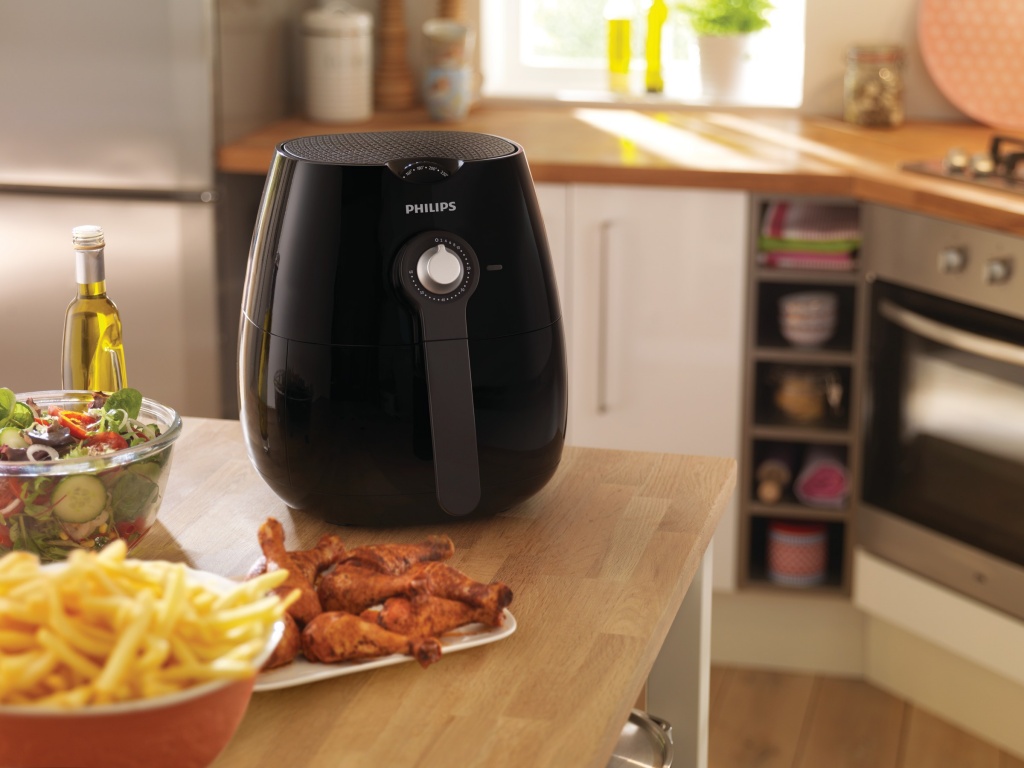 Kenstar Aster 1500-Watt Oxy Fryer
This little air fryer from Kenstar, besides sporting good looks, is very similar to the Philips one, both in terms of features and customer satisfaction. But, it costs a bit less than the Philips air fryer. The 1500 W Kenstar air fryer weighs about 7 Kg, and sports a frying basket of 3 litres.
It features a high quality and efficient thermostat, and allows the functions to be controlled by the dials sitting right above its handle. The air fryer comes with a free recipe book to let you get started right after opening its box.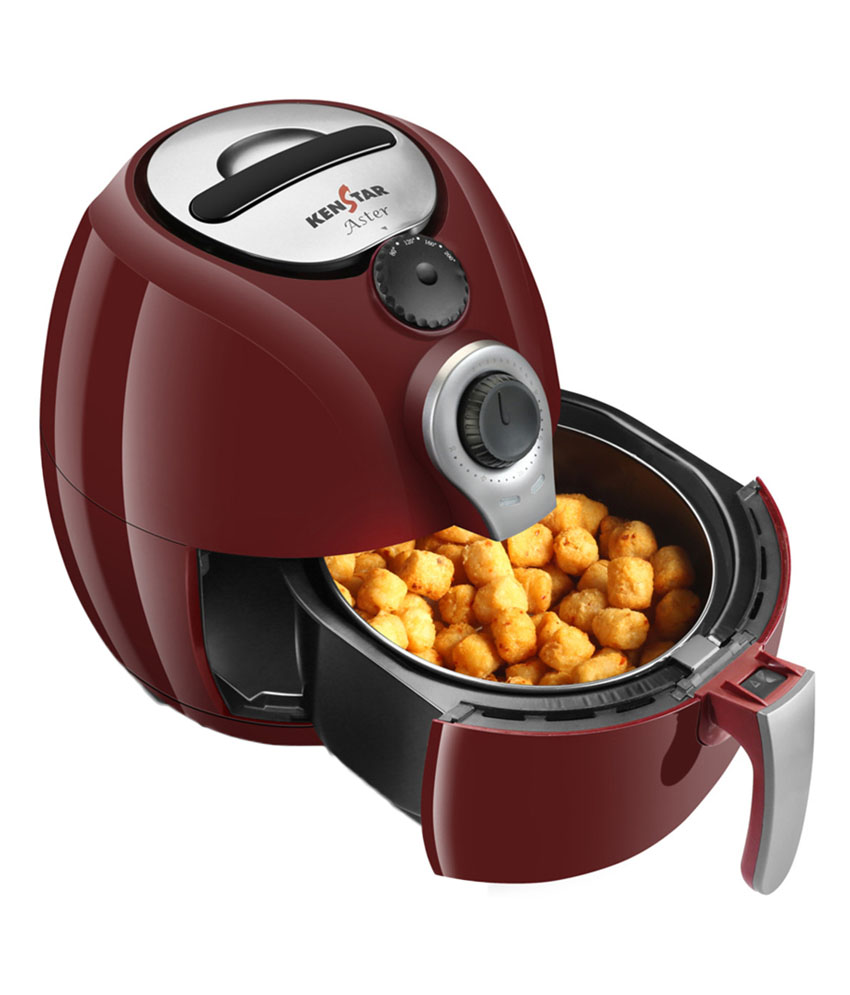 Havells Prolife 1230-Watt Air Fryer
The Havells Prolife air fryer promises to cook food items with up to 85% less oil compared to normal cooking method. This quite bold statement, and the air fryer proves this claim in some cases. The Havells air fryer consumes a bit less power at 1230 watts.
Unlike others, it features two knob system to control both, temperature as well as cooking time. It also comes with an auto shut off option for precise and even cooking. The food basket is also aluminium non-stick coated. All these, and many more features make it one of the best air fryers in India.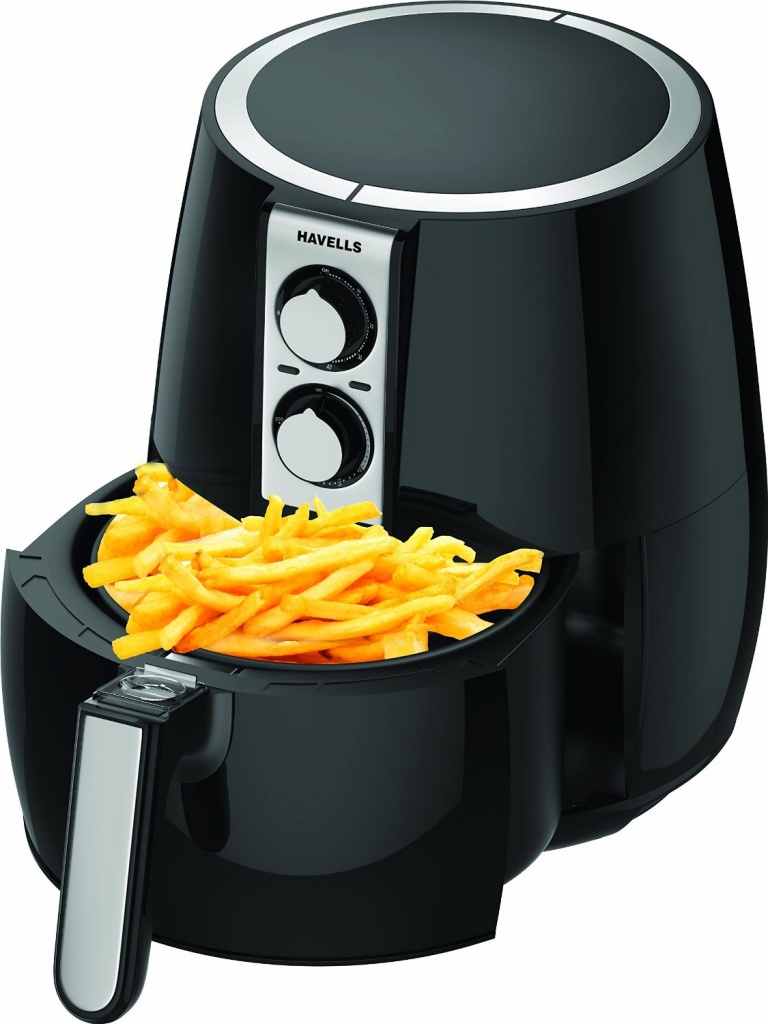 Prestige PAF 2.0 1400-Watt Air Fryer
Prestige is quite a popular kitchen appliances brand, and their products are known for quality and durability. The Prestige PAF 2.0 air fryer is no different. This high quality 1400-wat air fryer comes at a relatively lower price tag, without compromising the features. Rather, you can cook a lot of stuff with this, and that too with little to no oilfac.
It has a capacity of 2 litres, and is capable of cooking using multiple methods including frying, grilling, roasting, baking and many more. Its frying basket is very easy to clean, and it has a pre-set cooking menu, for easier and faster cooking of all types of food.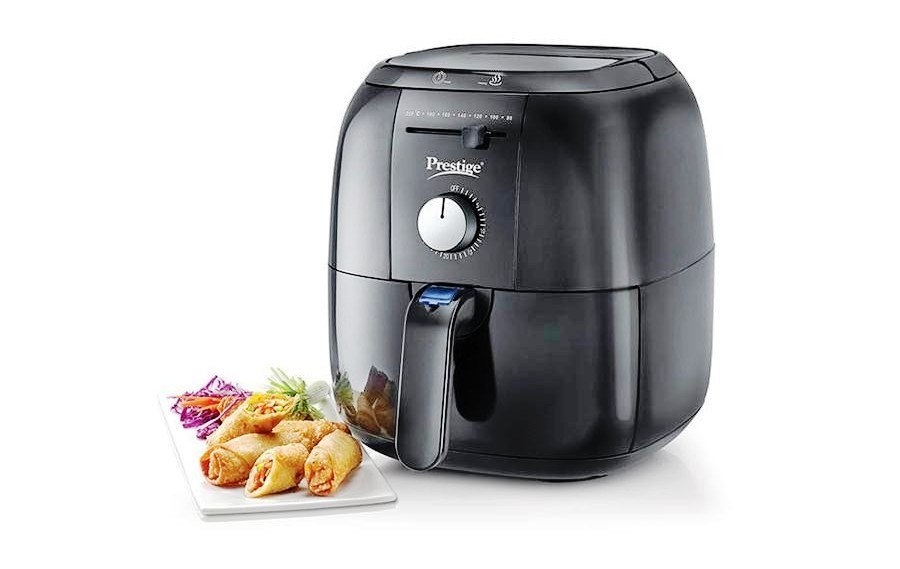 Pigeon Super 3.2L Air Fryer
This one costs the lowest of all and comes with the largest capacity too. The capacity of the cooking basket is 3.2 litres, while the air fryer consumes 1500 W helping it cook food faster. The super fryer is suitable for Indian cooking, and offers multiple features too.
Besides the usual features like auto shut off, less oil requirement, timer and temperature control, the Pigeon air fryer has special thermostat which helps in making the food a lot better with good texture and prevents them from getting soggy. It is a perfect buy for the price.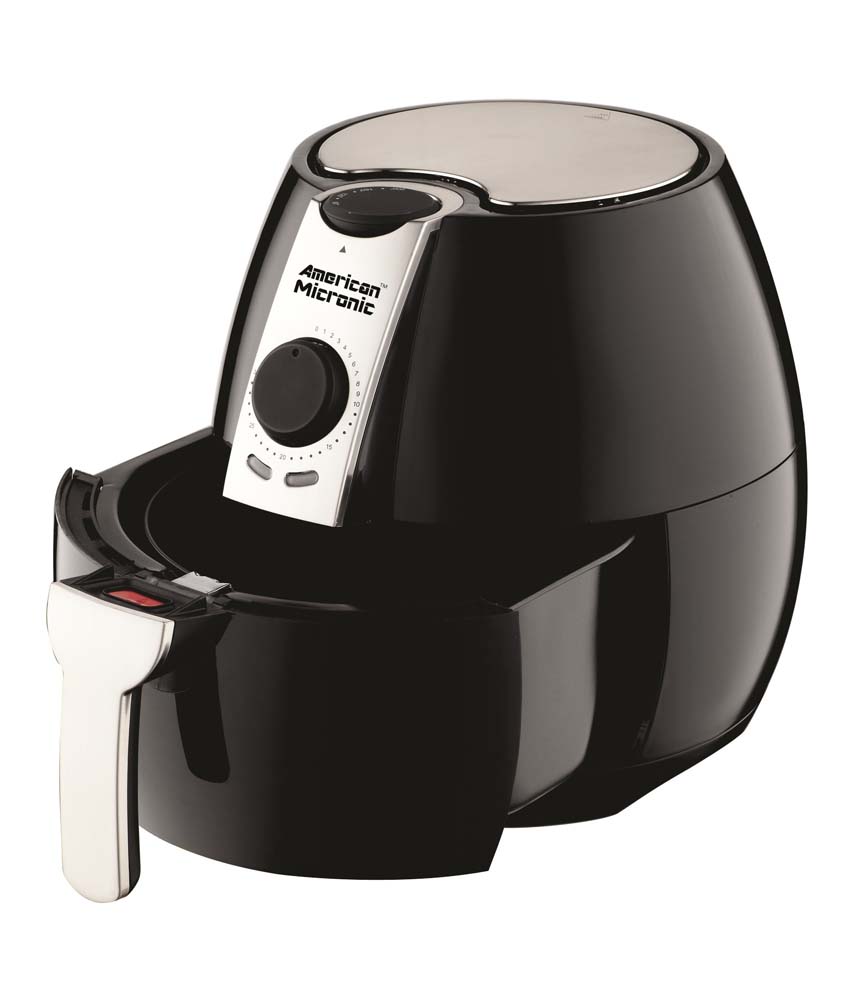 Also Read: PUREIT Water Purifiers – Every Home's Knight in Shining Armor
These are some of the best air fryers in India and you can grab them form any of the online stores, where you can get a better deal, compared to the offline stores. Do tell us if you purchased any of the above mentioned air fryers, and how was it.