Hello Readers, Today we got a chance to hear from Rahul Kuntala who blog @LearnBlogTips.com. Read blogging journey of Rahul Kuntala to improve your blogging and writing.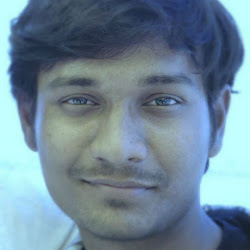 Please share something about you and your blogging journey? Tell us about all your blogs.
Hi, I'm Rahul Kuntala, a computer science graduate turned into a full-time blogger.
Here's what I strongly believe – people don't want "bragging" success stories, they want "inspiration" to get started! So I'll focus more on bragging less about me and giving my best blogging advice. Did I just brag? 😉
I started blogging in 2007, made so many mistakes since then, and learning from my mistakes. If you're new to blogging, make mistakes, but don't repeat! Mistakes are part of success.
Who are your blogging role models?
Yaro Starak. Yaro knows how to make money online without selling soul.
How many hours do you spend on blogging?
Here's what it looks like. But I don't always follow this routine, I go out and have fun for weeks whenever I like. And yea, I believe that "The person that works the hardest wins".
If you were not a techie blogger then what would you like to blog about?
I don't write about technology, I write about content marketing, email marketing and blogging productivity.  In short, my blog is made for people who love to make money blogging from their couches without quitting jobs.
What process do you use to edit your work and ensure it is free of grammar and spelling errors? Any tips for us J
I don't use any editing tools. I write and proof read a lot!
My suggestion to flawless writing is this: read and write a lot. The 100th post you write will be definitely better than your 1st post. Practice matters a lot.
Is blogging a full time occupation for you these days? Please explain.
Yes. Once I started making decent income from blogging, I turned into a full-time blogger. Loving it so far!
I started making money by flipping websites. Then, added "freelance writing" to my income stream. Now, I use couple of income streams such as blog coaching, ghost writing, affiliate marketing etc. to grow my blogging income.
What is the value of SEO and SMO in your blogging journey and which tactic is your favourite one? How social media impact blogging?
Readers are SEO. Without having user interaction, getting traffic to any blog is a big waste of time. Focus on readers, learn to make them raving fans. You'll notice the best results sooner or later.
Social media is the BEST way to build loyal fans. In fact, it's the single most important factor that helped me grow my online businesses. But make sure to realize this point "make social media work for you, not against you". I see so many people spending their precious time on social media sites just to post random stuff, don't waste your time!
Would you be available for an unknown newbie blogger for any help?
Yes, I always love to interact with NEW people, especially newbies. The best way to connect with me is through email.
What is your first earning from your blogging? And what is the status of now? Share your top incomes sources.
I sold a website for $200 in 2009 (if I can recall it correctly). It was my first income online. I also used few online forums to make few bucks when I was new to online world. It helped me enhance my writing skills than my income.
As I said already, my income sources are: freelance writing, affiliates, blog coaching and website flipping. And I'm soon planning to launch a premium membership site for bloggers to make extra money.
What is the average traffic of your blog these days?
I get enough traffic to make decent income.
What is the right age of a blog to start earning from that?
Day 1 if you know the "art of selling". In other words, if you're a marketer.
After 1 or 2 years, if you're a noob!
Here's the tip: don't focus on money, focus on people.
What are the tools & sites that you would love to advise bloggers and why?
Tools I use and recommend:
GetResponse for email marketing
Thesis theme
HostGator
Resources:
Read copyblogger blog (it's the best thing you can do as a blogger)
Read 31 days to build a better blog by Darren Rowse (a must for every blogger!)
Would you like to give some suggestions to the newbie bloggers like me?
Focus on helping people rather than helping yourself to make money.
How can I get in touch with you? Please share your social profiles and contact details so that we can get in touch with you.
Read my blog, you'll love it! Make sure to connect with me on Facebook, here's my twitter profile (say hi!), and Google+
Thanks a lot Rahul for your precious time and experience. Readers don't forget to ask your questions to Rahul 🙂 Our comment section is open for all 🙂