There are a lot of good mobiles that are available for Indian buyers, from brands both local and international. The Indian handset market is one of the fastest growing in the world, and while usually that is a good thing, it also means that manufacturers try to squeeze in a few mobiles that are sub-standard, content in the knowledge that their brand recognition and loyalty would net them buyers. We list out a few such mobiles across different segments in an effort to better educate users on which mobiles to avoid: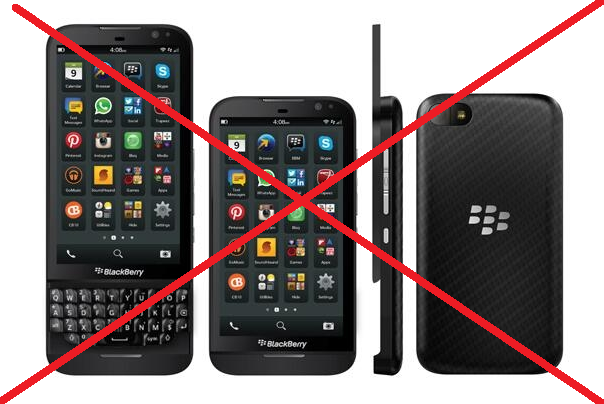 Under Rs. 5,000   – Micromax Bolt A35
Micromax has really gotten its act together this year, and has taken the fight to Samsung and established itself as the number one local handset manufacturer. Most of Micromax's handsets offer incredible value and features at a budget. However, the Bolt A35 fails to do that. It does come with a 4-inch screen, but the screen resolution is not great, and in other areas, the device is lacklustre. A much better alternative in this segment is the Nokia Asha 501, which offers great value as well as a fresh design and sturdy build quality.
Rs. 5,000 to Rs. 10,000 – Samsung Galaxy Star Pro Duos
Samsung launched the successor to the Galaxy Star, dubbed the Samsung Galaxy Star Pro Duos. The name is quite a handful; however, the device itself does not see any major hardware changes from the original Galaxy Star. The Galaxy Star Pro Duos price in India is currently Rs. 6,049, and there are lots of other great mobiles from Xolo, like the Xolo Q800, that you can get in this segment. The Xolo Q800 might cost a little more than the Galaxy Star Pro Duos, but it features much better hardware and screen.
From Rs. 10,000 to Rs. 20,000 – Micromax Canvas 4
Micromax created a lot of enthusiasm before the launch of the Canvas 4, but once the device was finally unveiled, most of that turned to frustration. Most consumers were waiting for a device that features much better hardware than the Canvas HD, and one that is as revolutionary as the Canvas HD.
Also Read – What's New in Windows Phone 8?
What they got instead is a device that features the exact same hardware, with better cameras at the back and front. So, if you're looking to get a decent device in this segment, give the Canvas 4 a wide berth. Instead, go for the Gionee Elife E6 or Sony Xperia C.
From Rs. 20,000 to Rs. 30,000  –  Samsung Galaxy SIII
Samsung's Galaxy SIII is a great buy, but it is starting to show its age. There have been other mobiles in this segment that offer much more in terms of value. One such device is the Nexus 5. It not only comes with the best hardware that is currently available, but also looks great. There is one disadvantage, however. The camera on the Nexus 5 is sub-standard, if you look at what other manufacturers are beginning to offer in this segment. As such, Gionee's Elife E7 would be a better choice. It comes with the same internal hardware as the Nexus 5, in addition to LTE connectivity and a 16 MP camera at the back and an 8 MP camera at the front of the device. There is no other mobile in this segment that offers as many features as the Elife E7.
Rs. 30,000 to Rs. 40,000  – Any BlackBerry device
To say that BlackBerry is struggling is an understatement. The Canadian manufacturer has had to write off close to a $1 billion, and then had to take a $1 billion loan for restructuring. Most of its struggles can be attributed to stagnant sales of its devices, with the BlackBerry Z10 and the recently launched BlackBerry Z30 not finding any traction with consumers. It is no wonder, then, that these devices make their way onto this list. The UI is not at the same level as what devices on Android boast, and there is a serious dearth of content.
Also, there is the fact that the devices themselves do not warrant such a high price based on the hardware and software features they come with. If you're willing to shell out anywhere over Rs. 30,000 for a mobile device, we suggest the LG G2. The Galaxy Note 3 does come with an exterior that is a serious let-down, but otherwise the device is quite good, and comes with its own stylus that offers additional features.
Also Read – Explore the exclusivity of Karbonn TA FONE A39!
Above Rs. 40,000 –  HTC One Max
HTC squandered a golden chance to take a chunk of market share away from Samsung with the HTC One. It was in a similar position to do so with the One Max, and it similarly could not get the mobile out before Samsung launched the Galaxy Note 3. The One Max is a decent device, but is priced very high. If you're shelling out Rs. 40,000, you would assume that you get the best available hardware. However, this is not the case with the One Max. As such, a better choice would be the Sony Xperia Z1.
Author info: Harish Jonnalagadda is an avid reader of science-fiction novels. A long-time Arsenal fan, his other interests include gaming, basketball and making music. He has been tinkering with hardware since he was a kid, and likes customizing his gaming rig whenever he gets the time.