Smartphone solutions provider expands global reach and introduces the S8 – the first phone to deliver smiles 🙂

Barcelona, Spain – February 22, 2016 – Gionee, a global telecommunications solutions provider today officially launched a new brand identity at the Mobile World Congress. The new brand identity involves a new logo, together with "Make Smiles" as its new purpose statement. The move marks the company's further expansion to global markets and its mission to connect phone users with 'smiles'. The company also introduced S8, which will open up a new era of mobile video shooting and photography.
Gionee is a recognized leader in developing phones with great power and design. Today, the company is competing in growing markets and sees customer engagement and product value are the keys to success.
"The smiling face on new logo shows our desire to create happiness by developing built-in user-friendly technology and easy-to-use communication tools," said William Lu, President of Gionee. "By adding emotional elements to our smartphones, we believe our 'smilephones' will allow us to maintain a place in the hearts of our consumers and gain a stronger position in the industry."
The new logo combines the letters "i" and "j" to form a "G" which represents Gionee and subtly conveys the message, "I am joyful". The brightened orange color signifies an energetic, passionate and warm image.
"Make Smiles" is the company's new tagline.The tagline invites customers to engage with Gionee par take in the delightful moments in their lives. Whether it is achievements or nice surprises, the phones are developed to capture happiness.
"Given the growing popularity to share our lives on social media, we have found that users are no longer satisfied with static images, and now need active videos," said William Lu, President of Gionee. "Gionee S8 is our first smartphone to carry our new smiling logo and enhance the video sharing experience. It allows us to easily record our precious moments and upload them to social media platforms. Our 'smilephone' is involved in the process of delivering joy."
Gionee S8
Featuring hassle-free video and photo-shooting systems, 3D Touch and a loop metal design, the Gionee S8 is an ideal smartphone for today's stylish middle class and business professionals.
Loop Metal Design
The S8'sfull metal design features the world's first invisible loop antenna which strikes a balance between sleek design and excellent signal strength.The phone supports full bands including b17 and b20 for global roaming, and enhances WiFi and GPS signals.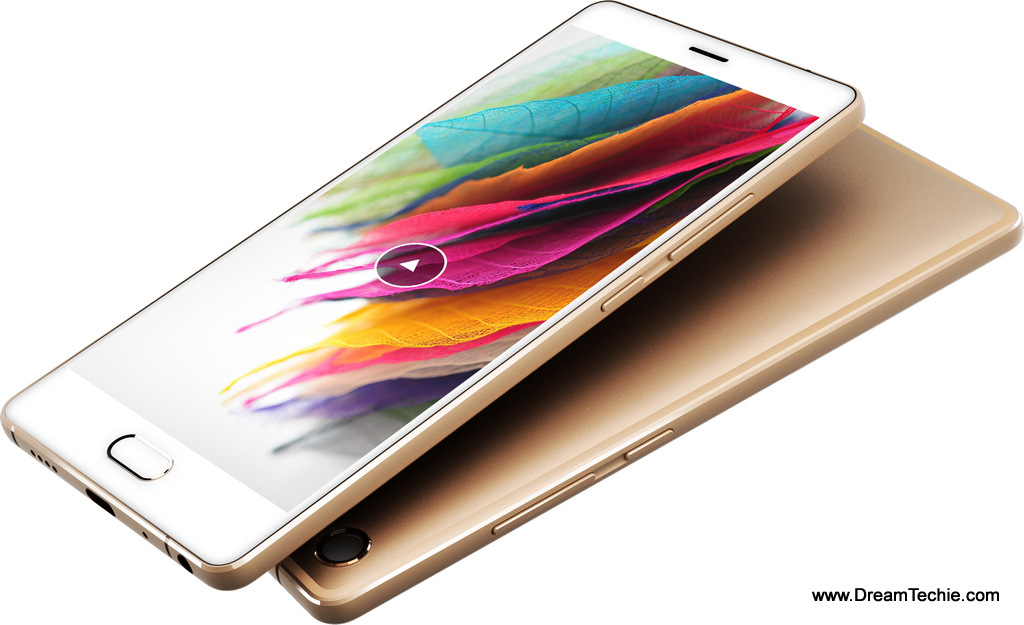 The S8 comes with 2.5D glass coated with colorful VM which displays a multi-color effect at different angles. With the latest0.7mm 5.5-inch AMOLED display, the phone is able to stay compact without sacrificing quality and is still easy to hold.
Capture the Awesomeness
The S8 is equipped with an enhanced camera system for brighter and clearer photos and videos. It is the first smartphone to use RWB technology, as well as a F1.8 aperture and 6P lens that enables users to take optimum images in low-light scenarios.
Focus speed is another highlight of the S8. PDAF and laser focus allows faster and more accurate focusing with the ability to adapt to many scenarios.
Gionee has upgraded its own camera software to Image+ 2.0. Users will be able to take their best selfie using the Full Skin Beauty function to alter the skin color of their whole body and the Flash Selfie feature to add more light for better images. The S8 also has text recognition – a powerful feature that users can use to share actual text from articles through photos.
Using the embedded AKM4941 HD recording chip and the two highly sensitive microphones, the S8 allows users to capture videos with clear and high-quality sound. Video editing is also simple as the phone's video editor feature offers six sets of professional templates for users to apply.
3D Touch
Gionee has brought 3D Touch to the Android smartphone. S8 can sense 3levels of force including "touch" "tap" and "press".
Touch: To select an application

Tap: To preview the content of an application

Press: To run an application
Gionee has also added an innovative side bar to the phone. Users are able to bring out the side barat any time by pressing the sides of the display and selecting the desired application with ease.
4G+ and Amigo OS
The S8 carries 4G+ that allows users to enjoy free and fast mobile internet everywhere as well as better voice quality. Supporting dual 4G, FDD and TDD, and 7 modes and 14 bands, it allows users to roam globally. Moreover, the S8 is the first product equipped with Amigo 3.2 an OS developed based on Android 6.0. Both WhatsApp and WeChat messages can function seamlessly under Amigo 3.2.
The Gionee S8 is priced at 449 Euros
Product Specifications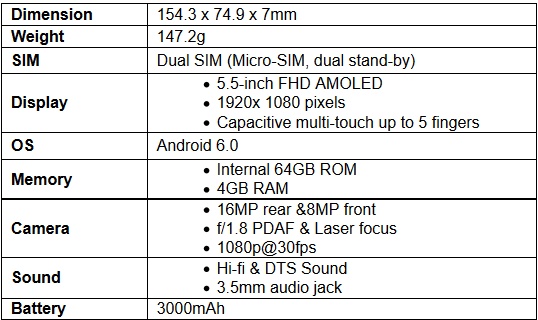 Thanks for reading us, stay tuned for more tech news. You can also add us one Facebook – https://web.facebook.com/DreamTechie/