Today, corporate houses and businessmen are highly focused on using social media platforms to enhance customer engagement and also to drive their business goals. When the social media efforts increase significantly, the need for measuring ROI arises and hence understanding the Analytics tools of social media platform also becomes equally significant. Understanding how you are exactly performing on social media platform and reporting on success is also quite crucial indeed. But, understanding what exactly you need to measure and how to effectively utilize the analytics tools can be demanding at times.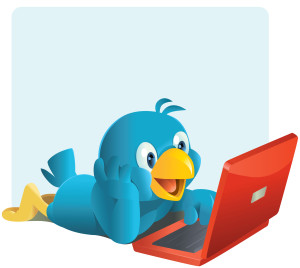 Twitter, the largest social networking site, has recently updated the analytics tools and if you can effectively use it, then reaping maximum benefits from your social media account would be possible. Below in this article you will come across with what exactly Twitter Analytics is; how to utilize this tool effectively and also you will get to know some result-oriented Twitter Analytics tips.
Twitter Analytics  – https://analytics.twitter.com/about

The free analytics platform from Twitter, Twitter Analytics offer the users with all the required information and details which they can use to find out how the normal and promoted Tweets are performing. In the core of the platform, there are reports which display how engaging Tweets you have over the last 28 days. Readers can check the one such report of engaging Tweets below in picture.

All these engagements are automatically captured by tracking the number of Tweet impressions, link clicks, replies each Tweet produced and favorites and re-Tweet. Corporate houses can make use of this data to find out whether their present social media strategy is performing or not simply by reviewing their Tweets if there are resonating or not with the Tweets of their audience.
How one can use Twitter Analytics effectively? The Secret ….
Tweet Activity
Being a user of social media, you need to understand that there are a wide variety of metrics to consider, when it comes to measure success. Link clicks, mentions, Re-Tweets, and the number of times a Tweet has been seen are all excellent metrics to view. Tweet Activity dashboard offers the users with basic stats for promoted and normal Tweets. Here users can easily compare how their Tweets will work and perform month after month, and how their Tweets performed in real time. You can simply click on the Tweet available in dashboard to view how many link clinks available, how many viewers saw that particular Tweet and how many favorites and Re-Tweets it got.
Followers
The rule of thumb is that you should always provide right content to right person, which is quite effective for high engagement. So, it is very crucial for you to first recognize exactly who are engaging for the success of the social media strategy. There is a dashboard provided by Twitter which is focused in offering information for brand's current audience. Now, you can view the followers easily according to their demographics, by interests and location. The follower dashboard also has a graph through which you can measure the follower growth over the last year.
Twitter Cards
This is exclusive designed for Twitter users and it enables the users to gain control on how the content is being shared and displayed in each Tweet. Therefore, increasing the chances for higher click-through rates significantly. Adding Twitter Cards also enables the users to enhance the amount of space for each Tweet. The Twitter Cards Analytics enables the users to find out how their Twitter Cards are affecting the click rates, Re-tweets and app installs. With this users can make changes to their social media strategy for effective results.
Some More Twitter Analytics Tips
Twitter Analytics Tools offer you with exceptional insights on how you can gauge success from your Twitter profile effectively. Some of the effective tips are:
Try to find the most engaging and appealing Tweets. Find out whether the Tweets include videos or pictures or links? Are the Tweets serious or comical? All these research will help you to ease the process of creating future Tweets which will have larger reach on social media.
Try to do research about your followers and audiences. Try to create content that your audience appreciates. Alluring content for specific audience ensures increase replies, mentions and Re-Tweets.
Always keep on comparing how your Tweets are actually performing. If you regularly practice this, then your social media efforts will really payoff once day.
Analyze the tweet trends of 28 days and find out your lucky days to get maximum ROI. Like mine are Saturdays.