The year 2015 has been phenomenal for the smartphone industry. The consumers got to choose from a wide variety of devices, and the manufacturers sold way more number of units than ever before. Going by this, the year 2016 is all set to amaze us with even better smartphones and OS packages.
Have you already started to wonder which phone you'll be buying this year? Or you're confused if you should buy a currently available smartphone, or wait for a new one launching sooner this year. Well, don't worry, we got you covered. Below is the list of top 8 upcoming smartphones in 2016 that are worth waiting for. Have a look-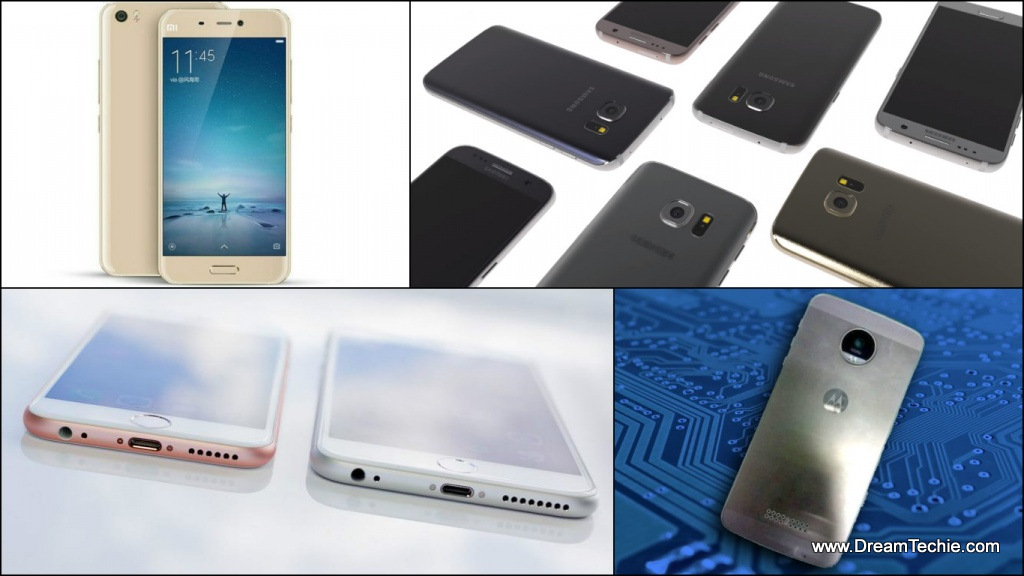 1. Samsung Galaxy S7 / S7 Edge
Samsung's flagship devices are one of the most highly anticipated devices of the year, be it the S series or the Note series. While the launch of Galaxy S7 is nearing, the rumors have revealed almost every detail about the device. It is said to sport similar spec sheet to the S6, with updated performance and battery life. Moreover, the design is seemingly very similar to the yesteryear's Galaxy Note 5.
2. Apple iPhone 7 / 7 Plus
If there is one smartphone that defines and shapes the industry standards, then it has to be the Apple iPhone. While we yet aren't over the recent iPhone 6s, new leaks about the next iteration have started to float all over the internet. Like earlier iPhone launches, the new device will come with an updated design, and is said to flaunt a waterproof body too. The iPhone 7 might be the best device in this list of top 8 upcoming smartphones in 2016.
3. Xiaomi Mi 5
Thanks to the internet leaks, now we have the final images and design of the upcoming Xiaomi Mi 5. The device will support top-notch specifications, including the Snapdragon 820 processor, fingerprint scanner, QHD display, and a large 3600 mAh battery pack. Here we're talking about the real power!
4. LG G5
While LG's flagship devices have been an all-rounder, but the upcoming LG G5 is going to stand out from the crowd. It is said to come with a 5.6-inch QHD panel, and will run on the latest Android 6.0 Marshmallow. It will feature an updated 20 MP camera system, and is also said to sport a fingerprint scanner and an iris scanner.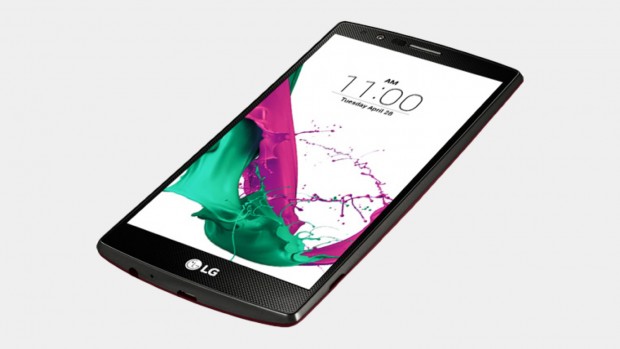 5. Sony Xperia Z6
The information about Sony Xperia Z6 series started to come from December last year, and it seems that 2016 will be a great year for Sony. The flagship will come with top of the line specifications, with the iconic Sony design language. Like most upcoming smartphones, the Sony Xperia Z6 will also ship with Snapdragon 820 and an all new 2K display. No doubt that this is going to be one of the best devices from the list of top 8 upcoming smartphones of 2016.
6. HTC One M10
HTC will certainly launch a new flagship this year, but the name 'HTC One M10' is yet to be confirmed. Anyway, the upcoming flagship from HTC will upgrade all the features that the company missed, or weren't up to the mark, in the last iteration. It will sport a better performing camera, better battery life, waterproofing and will most certainly include a fingerprint scanner.
Also Read – 10 Tips to increase iPhone's Battery Life
7. Google Nexus 6 2016
While it's too early to talk about the next Nexus device, since the last one was released just a couple of months ago, but we already have a piece of information about the device. The Nexus 6 2016 (or whatever they decide to call it) will be more of an incremental upgrade, and we're less likely to see any new feature to make us go wow. An upgraded processor, screen, and a new software is what we're going to see in this year's Nexus phone. And yes, the device will again be manufactured by Huawei.
8. Motorola Moto X
Motorola devices always have provided great value for the price they are offered at, and this year's flagship is all set to be a lot better. According to some leaked images, the Moto X 2016 will feature an all metal design, but will retain the familiar look of Motorola devices. As confirmed the company officials, the new device will finally feature a fingerprint scanner, besides a set of overwhelming specifications.
Note – Some images for this post are taken from Google Images.
Thanks for reading us here, I am sure above list of  best upcoming smartphones 2016 is interesting enough for you. Don't miss to share this on social media.