So you have just sold your website at a hefty amount! Now the very first question would be, how to move domain ownership to the new owner?
Buying and selling websites is a good online business, and many internet marketers are into this type of business with websites. However, Selling and buying blogs is not just about giving your username and password to the buyer. It involves a lot of things. Yes, a lot of things!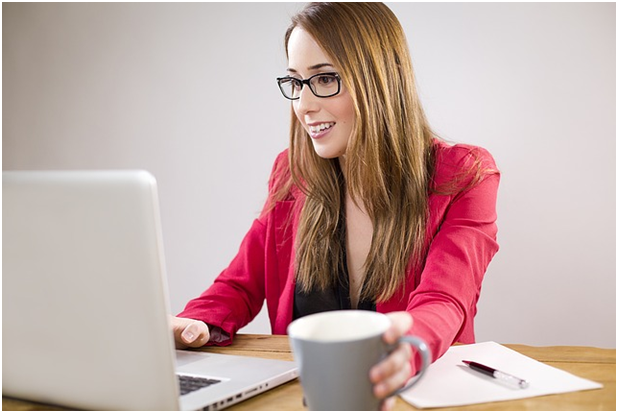 I think you might already know about the popular blogs flipping website "Flippa." The guide/Process implemented on Flippa is a bit technical for the new customers and to be frank, it's not up to the mark as it just redirects us to some third parties. So to make things simple, here is a stepwise guide on "how to transfer a WordPress site ownership".
Transferring a Website Ownership
There are few major steps involves in this process.
Transfer domain at first.
Website, Data files and Content transfer (Database Transfer).
Transfer of social accounts.
Feed transfer.
It's not a difficult task that you will need to hire some expert to the work. You can do it yourself with this guide. Contents of the guide will include the following things.
Domains were registered on several registrars such as GoDaddy, Namecheap etc. Here is something to be highlighted.
You can transfer domains for free if the buyer and seller are on the same registrar (For example GoDaddy -> GoDaddy).
You need a pay if you are going to transfer a domain from one registrar to another registrar (For example Godaddy to some other).
You must need the following two things in order to transfer domain between two different registrars.
EPP code – This is the key / code given to the old registrar to complete the domain transfer process. Actually, it is required for the buyer. Buyer needs to contact the seller for EPP code.
This way you can unlock the domain.
How to transfer Domain from GoDaddy account to other GoDaddy Account
First of all, get the account details (username and password) of your buyer.
Now login to your account -> Domain Management
Select the domain which you are going to transfer.
After selecting, Click on "Account Change" and a popup appears asking the details of the Buyer account.
Fill up all the required details like login name, email ID etc.
Note: Click on "Keep current name servers" for the domain, otherwise your DNS will be changed if you are hosting it on some third party hosting services.
You need to answer in two simple phases (just need to tick as per requirements) and then refresh your domain panel and status of changing domain are displayed and you are done.
Move files, database, website content
If the seller manages just a single site then there is no problem in transferring it as the exchange of account details is enough. But what if he had more than one website and now privacy should be concerned. Most of the hosting companies offer free web hosting transfer as well. You can contact your hosting company in order to do so. Below is the process of free web hosting migration with HostGator.
Free web hosting Migration Process
It's one of the best hosting providers and it's a paid service. I think it's completely worth to pay for such quality (Hostgator users might know well). The best part is migration is completely for free and customer care can handle it for you.
If you have more than one site in your list to be transferred, you can get in touch with the customer care and talk to them about a deal if they are going to handle your blog migration. Customer care handles the migration process however, these may be occurred during the migration process.
Images are not loaded properly.
The problem with the cache.
Some other WP issues.
You may face these issues as they follow an old migration method to do so. Wait! Here is something special about the HostGator.
HostGator allows your main domain migration for free.
If you are running with some basic plan then move to business plan and ask them to migrate your domain.
So this how you can transfer your hosting after the domain transfer. Now we will move to some other basic requirements to be done while selling a website.
Social accounts transfer
If the website had a good number of social followers then it's must to transfer them to the buyer. First of all, make a list of social networks which are to be transferred. It's not a tough task to do so. Just make a list and make your buyer as admin of the networks or just reveal your social account details to the buyer.
Feed transfer:
Feeds are one the important things to be concerned. You may lose your real fans if you neglect it. Only transfer of feeds from FeedBurner -> FeedBurner is done or from Google account -> Google account. Let's see how to transfer in FeedBurner.
Just log in to your account.
Select your feed from the list of feeds and click on "transfer feeds".
Enter the buyer's mail and then submit.
The process will be done after submitting your form.
Conclusion:
Hope you had everything which you need to know while selling a website. Have you ever sold a website? So how was the experience of transferring website ownership? Please feel free to share in the comments below. Also don't forget to share this guide with your WordPress friends if you found it helpful.
Manidipa Bhaumik is an avid blogger who writes about WordPress Blogging, Technology & Online Money Making on her blogs WPBlogging360.com & TechListz.com. You can connect with her on Twitter and Google+
Also Read –