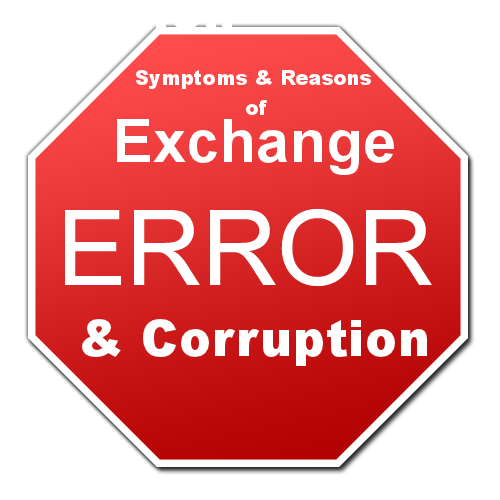 Most enterprises tend to deploy a robust and easy emailing solution to make the business process flexible. The faster and wider work process requires quick functioning. As a result, today, organizations like to stick with technology-rich MS Exchange Server 2010.
MS Exchange 2010 has introduced many new features, however, lacks some storage features, including the prominent 'Storage Group' concept, which was present in Exchange Server 2003/2007.
You, as an administrator understand the importance of backing up the Exchange 2010 in order to prevent any kind of data loss, which may create the worst situations in severe cases of Exchange corruption. The corruption usually treats EDB files as its victim that are placed in information store. You may experience the following situations if Exchange 2010 is corrupt:
The Information Store service cannot be started.
You have used the CPU up to the limit and consequently information store fails to respond.
You are not able to stop information store service.
The client (Outlook application) fails to send emails.
To clarify, the EDB files are those that contain all the Outlook data including notes, journals, email messages along with attachments and everything else. These files are placed on the Exchange and allow administrators to collect the data in case of corruption or damage to the Exchange. But, if EDB files themselves get corrupt, they cannot be accessed until repaired. In this case, Exchange Server behaves abnormally. In addition, user fails to use MS Outlook application to perform important tasks (send/receive).
The two databases stored in the Information Store are named as 'Priv.edb' and 'Pub.edb'. As the names depict, the Priv.edb contains all the private data, such as user's mailbox and Pub.edb consists of public folders. Below are the causes of corruption of the EDB files:
If bad sectors are present on hard drive, due to which server fails to read transaction logs correctly. As a result, incorrect updates occur.

If Exchange Server shuts down suddenly, the Information Store abnormally terminates resulting in .edb files corruption.
In order to prevent huge data loss from occurring, it is necessary to adopt effective ways to repair .edb files. There is a wide variety of manned solutions available on Internet. These are the software developed using advanced technologies by software experts after in-depth research. You can repair corrupt EDB files and restore various items. It also allows you to recover Unicode formatted EDB files. http://exchange.stellarservertools.com/edb-repair.php