Hello Techies,
Below is the in-depth  review of Norton Antivirus for Desktop users and for  Mobiles users.
Norton Antivirus 2014 for PC and Desktops
Pros:
Better handling of critical files
Effective malicious URL blocking
Effective antiphising
Keeps you safe on Social networks
Very effective in cleaning malware
Cons:
Upgradation required for better antiphising
Average malware blocking
Final word:
Overall, Norton protects from malware at every stage. Latest Norton Antivirus 2014 is very efficient than ever before to protect from real world malware attacks. Interface is also good until you select advance view. All in All it's worth buying for PC and Desktops.
Rating: 4/5
Symantec's Norton Antivirus protects you from viruses, worms, bots and spyware. It is very easy to install and use plus you get free customer support every any hour.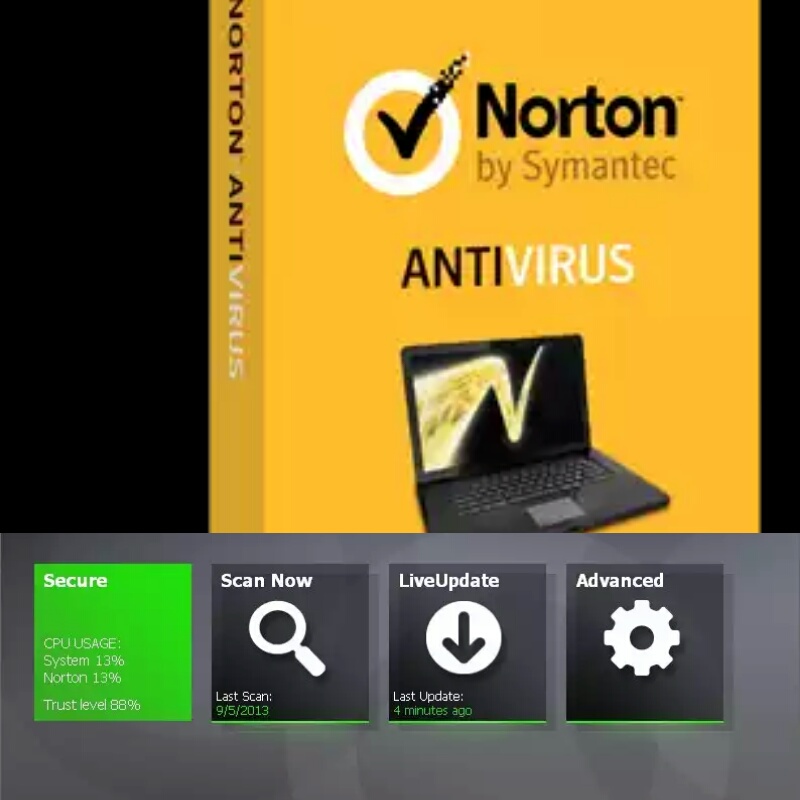 Performance:
Should I trust on this product? How well does it protect? Has it been tested? And many similar questions arise after reviewing the list of features in antivirus software. As far as performance is concerned, you can put all your money on Norton Antivirus.
It has achieved Advance Award from AV comparatives. AV Tests are conducted by AV laboratories which is located in Germany. It is an independent laboratory that tests antivirus software and researches for the best product to detect malware.
Features:
Norton antivirus along with protecting your PC against spyware and viruses also scans messages and email to check for infected and malicious attachments.
You get protection from Social networking sites also. Norton Antivirus also scans you Facebook newsfeed in search of dangerous links and unsafe sites. Norton will warn you if you are about to download some dangerous application.
SONAR (Symantec Online Network for Advanced Response) is Symantec technology that analyzes file behavior. This system basically examines any particular process is doing on your desktop and studies its communication to and from your computer to detect any pattern that fits the malware profile.
Norton antivirus software is quick and easy to install and doesn't consume much space on hard disk.
Help and support:
You will get 24/7 online customer service through live chat, telephone and email plus you get to know about online security through various articles y Symantec.
Norton Mobile Security for Smart phones
Pros:
Full marks in anti-virus detection
Efficient phone locking system when SIM card is removed
Cons:
Features limited for lite version
No adware detection system
Final word:
Norton will keep your android device malware free but limited features for LITE version and other usability features will make you think twice before buy it.
Norton scores full marks in Malware detection but its other security features and anti theft are not up to the mark.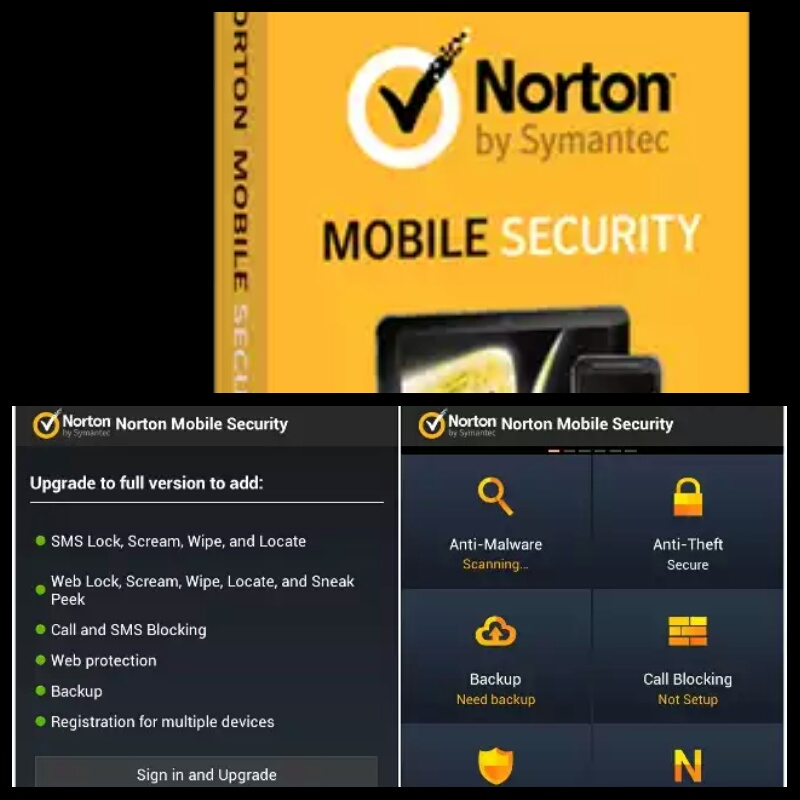 Rating: 3.5/5
Performance:
Norton achieved a perfect score from AV Tests for its recent build 3.8 for Android 4.3.  Apart from Norton, only McAfee and Kaspersky managed to achieve a perfect score.
However, Norton Mobile security doesn't scan ".com" files and thus when tested Norton did not detect well known EICAR virus. Norton may slow down your phone on malware detection scanning.
Anti theft and data protection:
On being accessed for first time, Norton generates a four digit password for locking and unlocking your phone and tablet.
You can remotely lock the device, sound an alarm, and wipe off personal data and other standard anti theft features from its Norton's web portal.
One of the best features we found in Norton's mobile security is Sneak Peek. This feature lets you remotely take a photo from your device's front facing camera. This photo then appears at Norton's web portal.  However, Web portal can store up to 10 photos only.
Other features include "Block list" for blocking numbers you don't want to hear from.
Premium v/s Lite:
For one year of Norton Mobile Security premium version you will have to pay $29.99 and $49.99 for two year premium subscription. The lite version is free to download from Google play store. However, lite version is limited to antivirus functionality and remotely locking the device. Anti theft, call blocking and Web protection are included in premium version only.
Hope the above reviews will help my readers to decide the best Antivirus  as per their need. I request my readers to share their opinion because only after checking them I can make this review more realistic.